The new Roomba is equipped with a 'pet poop avoidance function' to prevent the floor from being covered with poop.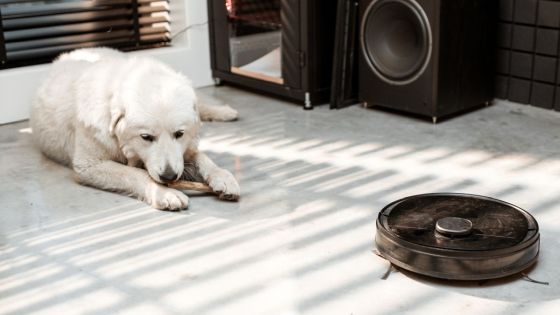 The robot vacuum cleaner is a reliable existence that automatically keeps the room clean just by installing it, but it gets entangled with the charging cord that has fallen on the floor, and the pet poop is involved and the room is covered with poop. If you do, a catastrophe unique to robot cleaning may occur. Meanwhile, iRobot, which develops the
'Roomba
' series of robot vacuum cleaners, announced the Roomba equipped with '
a function to avoid poops that have fallen on the floor.'
iRobot Introduces Roomba® j7 + Robot Vacuum with Genius ™ 3.0 Home Intelligence --Clean the Way You Want, So You Can Human | IROBOT CORPORATION
https://investor.irobot.com/news-releases/news-release-details/irobot-introduces-roombar-j7-robot-vacuum-geniustm-30-home
Roomba® j Series Robot Vacuum | iRobot®
https://www.irobot.com/roomba/j-series
iRobot's newest Roomba uses AI to avoid dog poop --The Verge
https://www.theverge.com/2021/9/9/22660467/irobot-roomba-ai-dog-poop-avoidance-j7-specs-price
Catastrophes involving Roomba's pet poop have been reported around the world. For example, as a result of Roomba dragging the poop as shown below, the poop may be smeared all over the floor.
Rumba ran over a dog poop. pic.twitter.com/J5bZFzTeuk

— Tomohisa oda (@odatomo) December 13, 2014


iRobot is aware of the tragedy caused by poop involvement, and when the poop involvement turmoil became a hot topic in 2016, an iRobot spokeswoman said, 'Honestly, I've heard a lot of such tragedy. Engineers are always looking for solutions to their customers' problems, and I think this is a case to deal with. I can't say there is a solution yet, but engineers We are definitely aware of this issue, 'he said, showing his willingness to actively develop poop avoidance features.

A catastrophe in which the robot vacuum cleaner Roomba paints pet dung all over the floor is occurring worldwide --GIGAZINE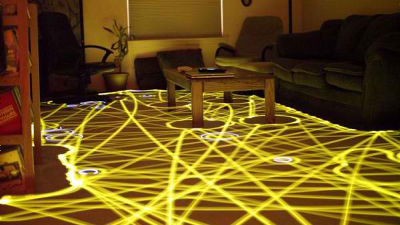 And on Thursday, September 9, 2021, iRobot announced the new model ' Roomba j7 + ' of Roomba. In the announcement, iRobot said, 'Roomba j7 + can avoid cords and pet excrement.' 'If your dog leaves a'surprise'on the floor, Roomba j7 + can detect and avoid it. The long-awaited poop avoidance function has been installed in Roomba.

In addition, the
product introduction page
of Roomba j7 + states that 'pet excrement and charging cord do not get in the way of Roomba j7 +'.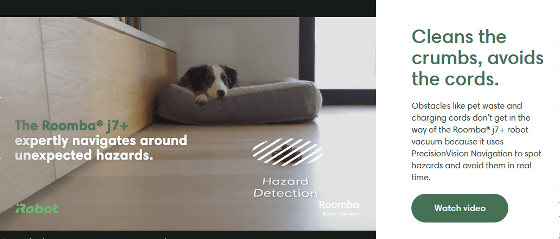 Colin Angle, CEO of iRobot, said of Roomba's poop involvement problem, 'It's a big problem for us. We've been working on solving that problem for a long time,' and how important it is to solve the poop involvement problem. I am appealing whether it was.