Suntory shining sweetness of green tea "Iemon Green Espresso" tasting review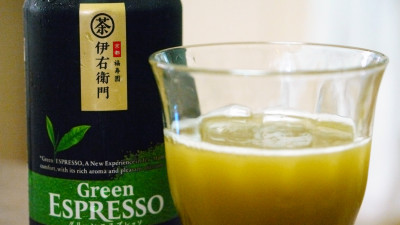 Suntory's selling PET bottle beverage green tea brand "Iemon" is a new work "Iemon Green EspressoBecause it was lined up in convenience stores a lot, I decided to take it for the hand.

Suntory Green Tea Iemon Green Espresso Product Information (Nutritional Ingredients / Raw Materials) Suntory

This is "Ieemon Green Espresso" (147 yen including tax). Almost all of usual "Iemon" line-up, green tea beverage containers contain PET bottles, but this product is in cans.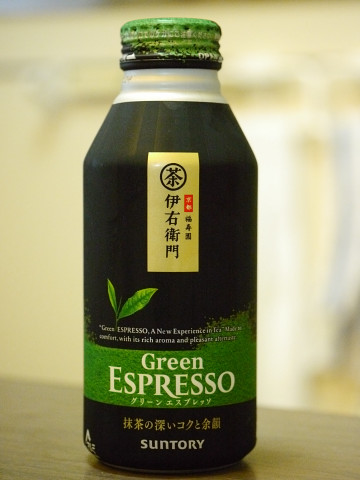 The part written as "Green ESPRESSO" is as if powdered green tea is sprinkled.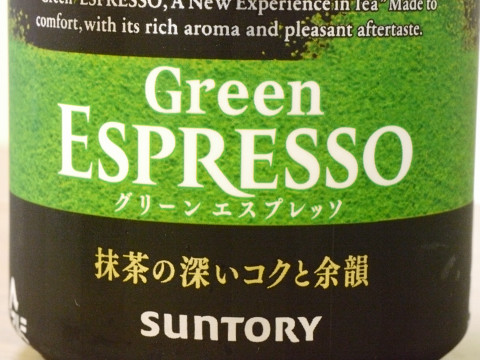 The logo of "Iemon gate" surrounded by discreet gold shines well on a mat of black can.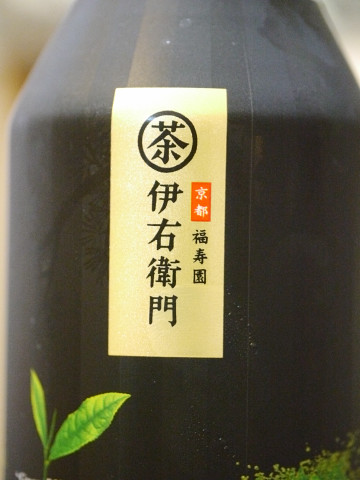 Using plenty of stone mill ground tea, the tea ceremony of Kyoto Fukuzuen chooses carefully selected covered tea at high temperature / short time. The product name "espresso" seems to be taken from this extraction method.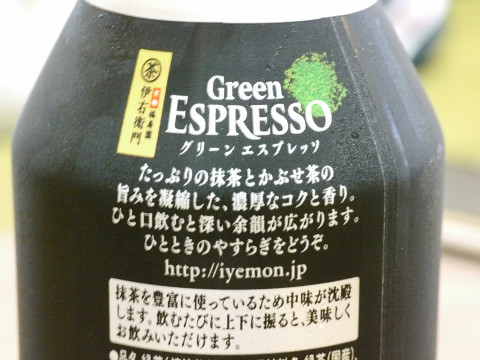 "Content is settled because we are using plenty of Matcha, so if you shake it up and down every time you drink it you can drink deliciously," so it is likely that it will be a meaningful way to drink while mixing. The raw material is only green tea and vitamin C. At the stage of purchase, from the product name "espresso" giraffe "Afternoon tea espresso teaI imagined a sweet drink like, "It looks like a green tea drink that does not have sweet taste.



I poured it into a cup. Muddiness is strong, so far beyond liquid can not be seen.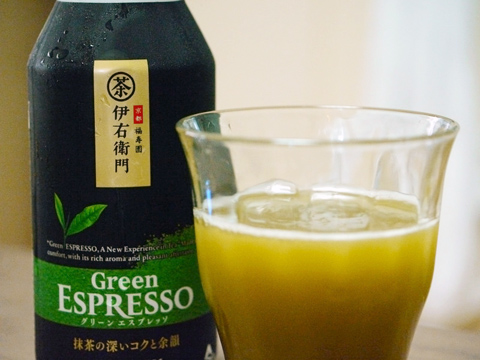 First I tried drinking and was surprised, softness of the mouth. In general green tea beverages,Healthya green teaAs long as you are not something that enhances bitterness after singing functionality like something like that, there are not many products with a deep taste, and most of them are just right to moisturize the thirsty throat. However, this "Ieemon Green Espresso" is reproduced sweetness which is quite close to the tea that came from the cucumber, taste relaxed quietly when drinking.

The shape of the can has the taste of fruit among the company's juice "GokuriAs you can see from the fact that it is the same as enjoying the taste of green tea rather than drinking instead of water. It is a dish you want to taste slowly relaxing. For example, when you purchase Japanese sweets such as a little better at the destination, when you feel that tea in a PET bottle is a bit unsatisfactory, when you drink this together you will be happy you will be able to enjoy the taste of tea. .