That president's curry serves as a pizza, "apa president curry PIZZA" tasting review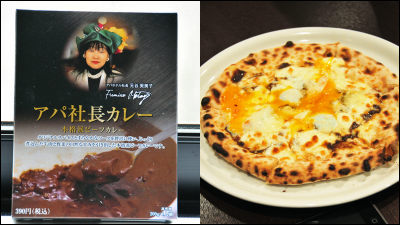 At the front desk of APA Hotel, which is rapidly increasing in number in Tokyo, curry of highly impressive package "apa president curry" is being sold. I tried to eat pizza using this apa president curry because it is sold only at "APA Hotel & amp; Resort Tokyo Bay Makuhari" in Kaihin Makuhari.

【Official】 Apa Hotel & Resort : 5 minutes on foot from JR Keiyo line "Kaihinmakuhari" station

People who did not know that "Apa president curry" is sold at various APA hotels, firstThis articlePlease read.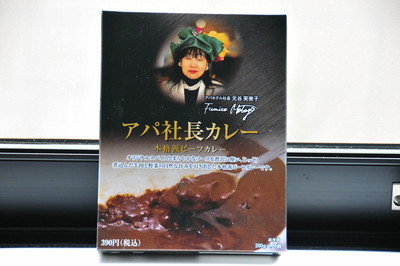 "Apa president curry PIZZA" can be eaten at "APA Hotel & amp; Tokyo Bay Makuhari" on the first floor "Pizza & amp; Cafe Papanina".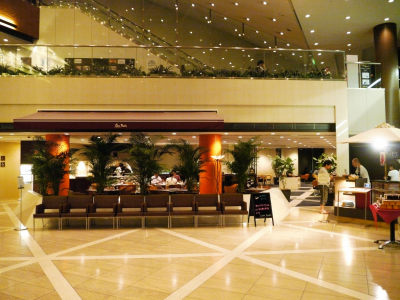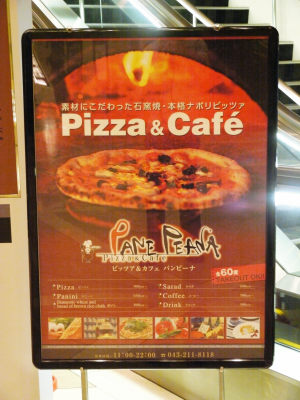 Panpina menu.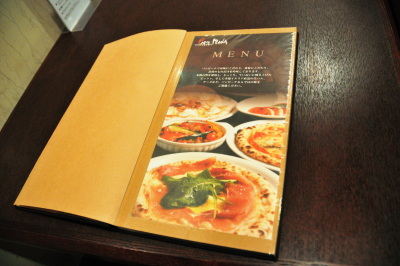 There was "Apa president curry PIZZA". It is 1500 yen (including tax).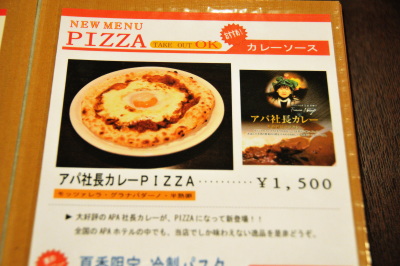 Pizza came out finally ten minutes to wait.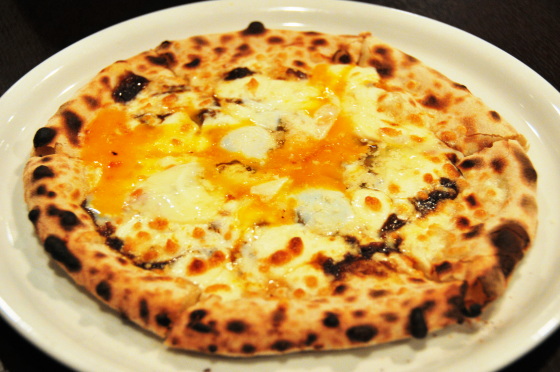 The size is also quite good. It is iPod touch for size comparison that is placed in front of you.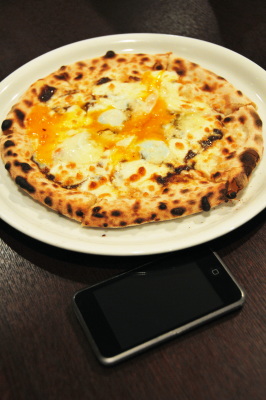 Eggs are in good condition.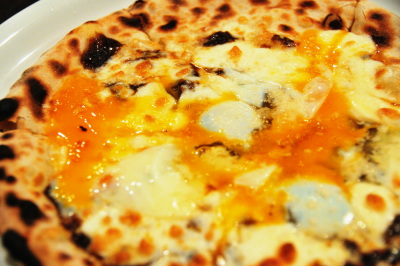 The apa president curry itself is a curry with considerable quality despite its neta food-like look, but this pizza is also very well made. If it lifts up, it will match drifting eggs with curry spicy just exactly, not feeling the egg's freshness, wrapping the spicy of curry moderately mildly.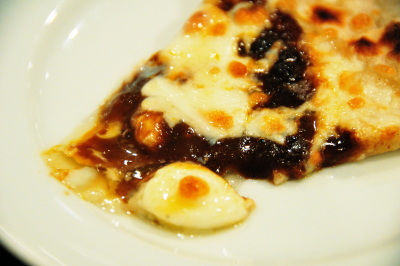 Apa Hotel & amp; Resort Tokyo Bay Makuhari "which is very handy for events at Makuhari Messe, but if you have a chance to stay, why not try" Apa President Curry Pizza ".