Kareşi also has a cacchi uhufu element packed "NEW Love plus" released on PV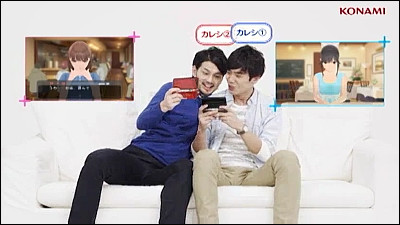 At the "Nintendo 3DS Conference 2011" held today, Nintendo 3DS appeared in the lineup of titles for 3DS "NEW Love plus". In addition to the decision on the release date on December 8 (Thursday), PV was released, but the content is composed of the appearance of three-dimensional Kalesi playing, and Kalesi mutually canoeso It is a content that flew quite a lot of fun saying that it is doing Capaca Ufuf with showing off.

Movie | NEW Love Plus

The live-action part starts from the middle of the movie. "Maniakare" (Kareesu Takamine's love flower) "Kalesi 1" begins with a time of love with love flowers.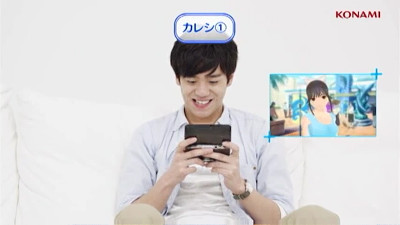 "Kalesh 2" who walks there and plays love plus appeared. Apparently he seems to be Nenecaré (Kaneshi Anesagasa's Nation).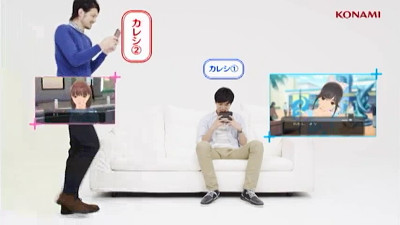 "Kalesi 1" and "Kalesi 2" talking with Cacina Uhuh while watching each other's canoes. It is the moment when the two bonds deepen by the power of canojo.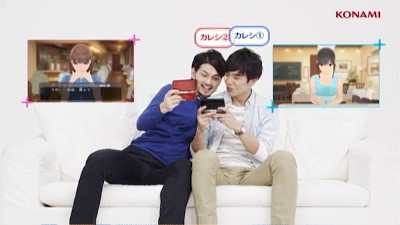 A third assassin appeared there.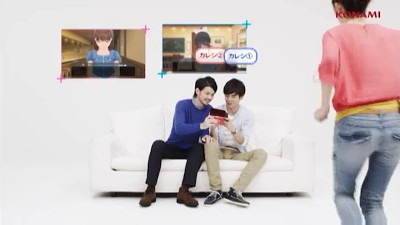 Moreover, I think that it is Kaleshi, what a woman breaks in. "Kalesi 1" "Kalesi 2" is gently stuck in the body.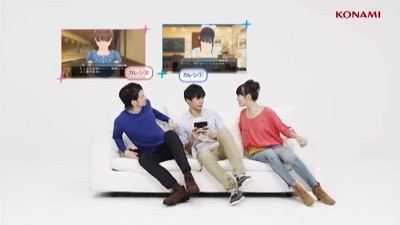 "Kaleshi 1" expressing what is feeling awkward to be able to see his own canopy in storms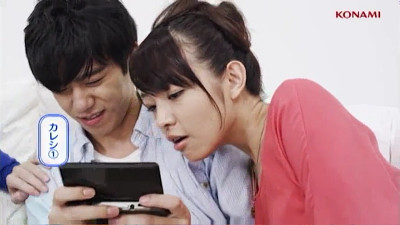 However, since women do not show hostile feelings and disgustings for fun, "Kalesh 2" solves the alarm and starts showing off Ningi.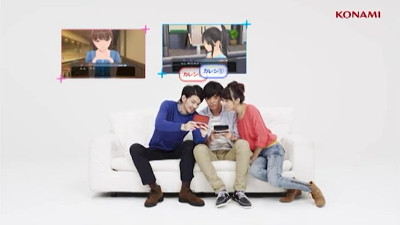 Where the air in the place got dizzy, the woman took out something 3DS and something else ......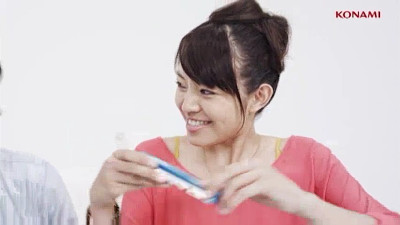 Squeeze up and there is a ladle! It turned out that this woman was also Kalesi, it was Lincoln who loves Kozo. The real name "Kalesh 3" will be revealed.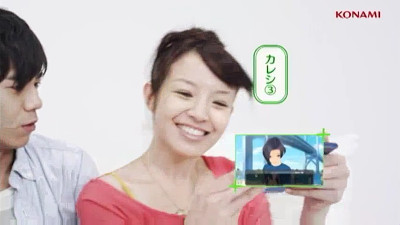 While women are going out with a baby in Kalesh .... In fact it is a situation that you do not understand anything if you make it into a letter. At the beginning of the movie, female players also had an all-OK catch phrase, so it may be that they express fun ways for female users as well.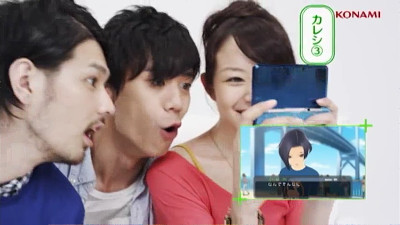 At first glance, they are playing together with men and womenRear fillingHowever, in reality, everyone is absorbed in "NEW Love Plus" with "Kareesi" - what a chaotic sight that is being fascinated.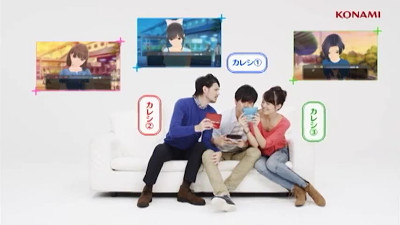 And from here, to introduce innovative features unique to 3DS software. Karees continue to appear.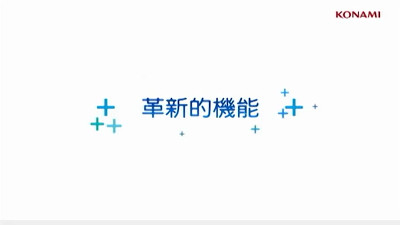 "Gyroscope" which can detect her tilt with a built-in 3D gyro sensor and see her from various angles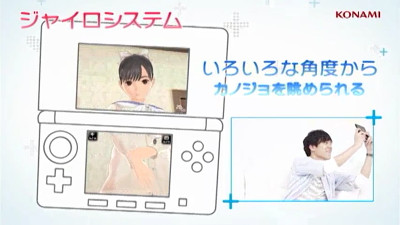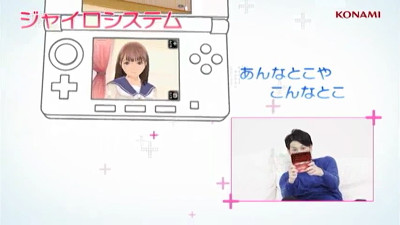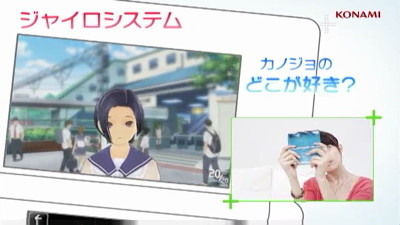 It seems that you can take pictures at your favorite time in this work. You will be able to take pictures after you have a camera in hand. According to the official website, "It is a trick to shoot while calling out," Using casual voice! "To bring out good facial expressions and poses, such as" cute! "" Like! "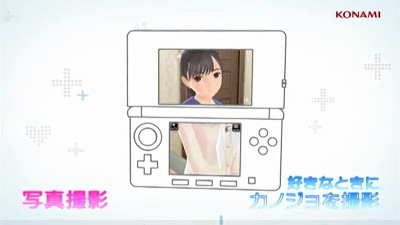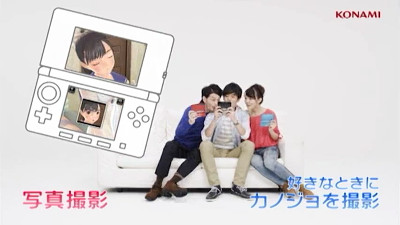 "Kalesi Rock" which had been talking about for a long time is a terrifying function that people other than those registered with Karereshi do not do the partner even if they try to play by face recognition. However, it is also certain that it is a function that kept the basic foundation that ordinary canojo remembers his / her own Kalesh. The recognition accuracy of the camera is quite high, it means that if there is a slight change in appearance such as glasses or hat, whether hair style is changed or not, it can be recognized without problems, so it seems that it is unlikely to be deeply injured in the heart is.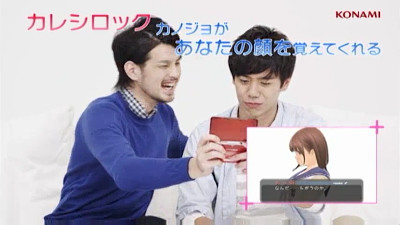 A lovely gaze of "Kaleshi 2" which Nane-san firmly certified Kalesi.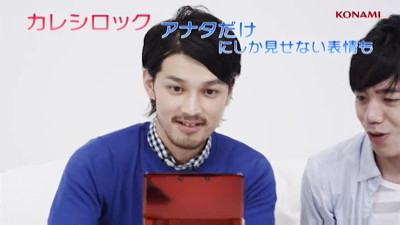 "Hybrid AR camera" which can shoot without AR marker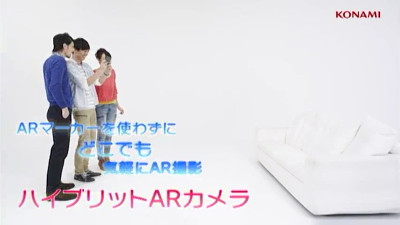 Late flowers sat on the sofa which was playing "NEW LOVE PLUS" with three people caught up until a while ago. It is said that you can shoot anywhere without a marker, so it seems that you can enjoy commemorative shooting more than ever.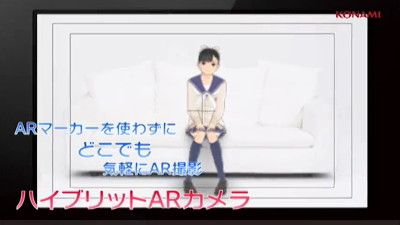 "Can introduction" to introduce canojo to other people. Canojo remembers the face and name of the person he met through the 3DS camera, and talks according to the opponent. As its content develops with a catch ball of words rather than simple simple answers, it may be a catalyst for friends acquaintance to understand love plus.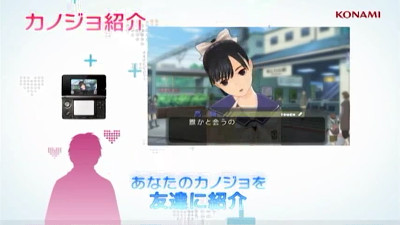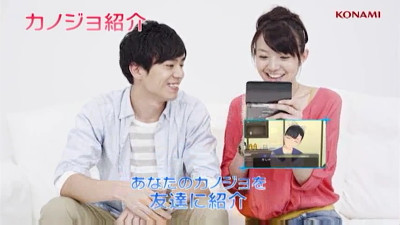 And by the function which can also be said as Honmaru of 3DS, "3D stereoscopic viewing" in which canojos are coming in three dimensions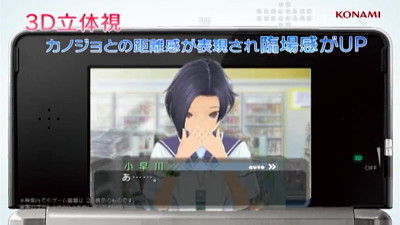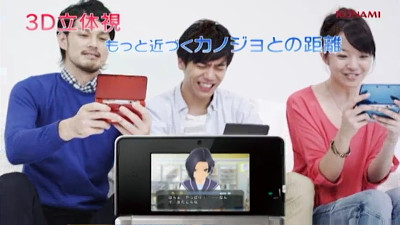 There seems to be an event where canojyo makes cooking, so it seems that you can also see a new aspect such as apron appearance.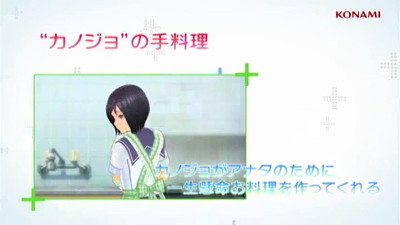 Of course it is also possible to hand over the data of the previous work, you will get benefits by taking over. I can hardly wait for December 8th.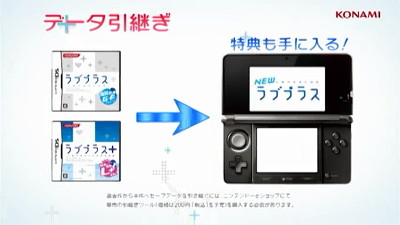 On the official website, screenshots of the canojos in 3DS are also released. In Konami styleVarious limited edition lottery reservations have already been started and accepted until September 25Since it is, please check the contents once everyone in Kalesi nationwide.