A man who successfully propose by asking GLaDOS of "Portal 2 (portal 2)" to cooperate


Super popular game software said to have sold 4 million books in 24 hours"Portal 2 (Portal 2)"However, along with the calculated gaming that has been calculated, the mysterious cuteness of the character is one of the great appeal of this game. Especially AI which interferes with the main characterGLaDOS (Grados)He showed an unusual popularity among users, and it seems that there was also a case where it succeeded when making a proposal because it was apt to popularity of GLaDOS.

Woman says 'I do' to evil robot: Game fan uses Portal 2 villain to pop the question | Mail Online

This is Mr. Gary Hudston, a man who made a successful proposal at Portal 2, and Stephanie who became his wife.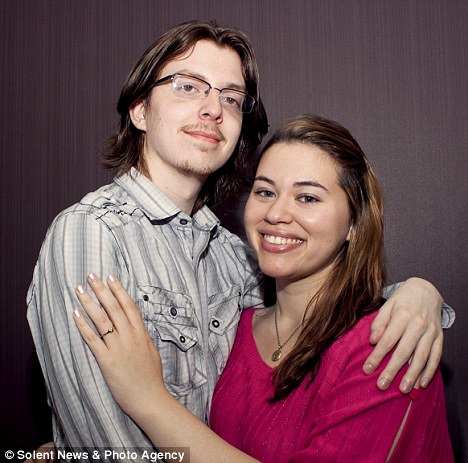 The UKLancashireLiving as a designer at Preston 's, Gary contacted Valve Software, the manufacturer of portal 2, asking the voice actors of GLaDOS to record the words of the proposal specially.

Before the proposal, Mr. Gary had Stephanie praise the stage of portal 2 made by himself. When Stephanie cleared that stage, GLaDOS appears and "Stephanie Harbeson, as part of the psychological test protocol, is asked to ask if you choose Gary Hudston's wife's honor. You can also answer NO to this, well, he will still get over it, eventually I will ask with a distinctive voice. Here Gary gave Stephanie a ring. Stephanie received this and the proposal seems to have succeeded.

By the way, those who do not know what kind of game Portal 2 and who does not know what kind of atmosphere GLaDOS does include some spoiler, but you can check the appearance and voice of GLaDOS in the movie below I will.

PORTAL 2 - glados revival - spoiler attention - YouTube


In addition, the following movie is the ending theme "Now I Only Want You Gone" of portal 2 sung by voice actors of GLaDOS. With Japanese translation, the atmosphere of portal 2 is appearing well.

Portal 2 Ending Song "Now I Only Want You Gone" with Japanese translation - YouTube


Portal 2 (Portal 2) | EA Electronic Arts