NEC announces the Windows 7 tablet "LaVie Touch", it can also be used in PC sense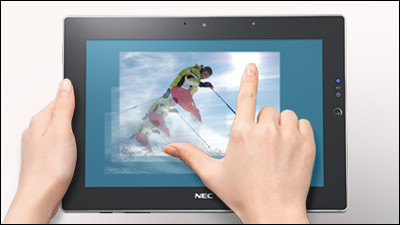 As a new model of NEC's personal computer "LaVie" series, the tablet personal computer which adopted Windows 7 as the OS "LaVie TouchWe announced.

It is a new category terminal that proposed touch and PC 2 way style.

Renewal of Lineup of Personal PC "LaVie" "VALUESTAR": NEC Personal Computer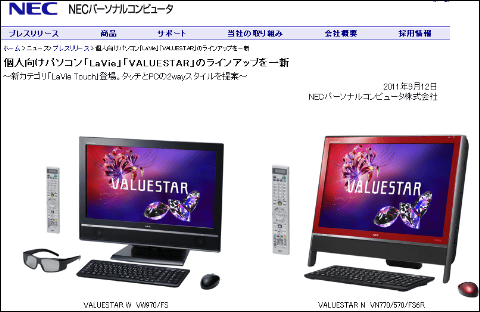 According to NEC's press release, the company is to release the Windows 7 tablet computer "LaVie Touch (LaVie Touch LT 550 / FS)" on October 6, 2011. The price is open.

"LaVie Touch" is a tablet terminal measuring 263 x 183 x 15.8 mm, weighs about 729 grams, and is a 10.1-inch WXGA (1280 x 800) non-glare IPS display, Intel's Atom processor Z670 (1.5 GHz), 2 GB memory, about 64 GB SSD, 1.3 million pixel WEB camera, IEEE 802.11 b / g / n compatible wireless LAN, Bluetooth 2.1 + EDR, SDHC memory card slot, USB terminal × 2, HDMI output terminal and so on. Battery life is about 10.6 hours.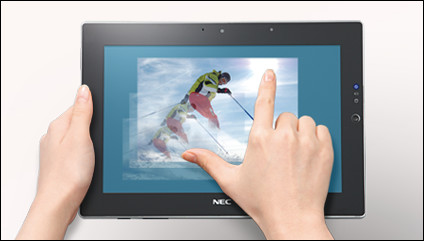 DVD super multi drive, charge function, USB terminal × 2 equipped "multi station" is included.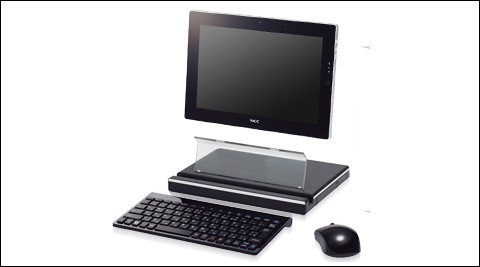 By docking you can operate with PC style using wireless keyboard and wireless mouse.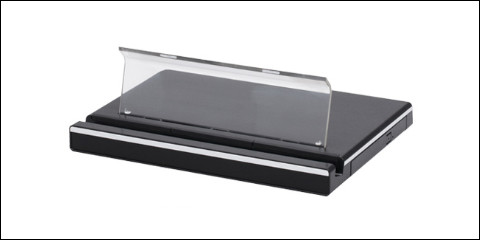 Also adopting interface "ExTOUCH" which can use standard operation of Windows 7 by touch, such as copy and paste and launch of frequently used application, also equipped with touch type input keyboard of mobile phone type, "Microsoft Office Home & Business 2010 "pre-installed.

Furthermore, by adopting Windows, it is quite useful to be able to bring out the software environment you are currently using on a tablet as it can use existing Windows PC applications.