Misudo's deep-fried sweet, "MOSDO" Limited products of all kinds conquered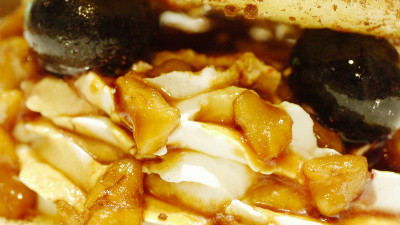 I have eaten all the sweets menu of "MOSDO", a new business store that develops menus different from the original products cultivated by Moss and Missed.

The sweets are developed by Mr. Donuts, but the standard fried donuts are sealed and various lineups are available, especially those focused on cream.

MOSDO!
http://mosdo.jp/

First of all, from the "dessert sand" which eats elegantly with knives and forks, only in the restaurant eating and drinking. All four kinds, this is "dessert of oranges and mango" (294 yen including tax).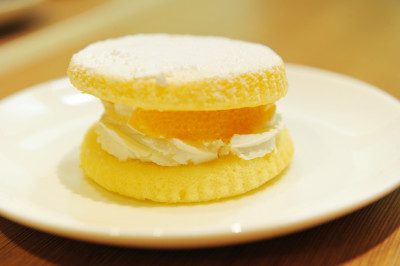 Orange pulp is tightly sandwiched.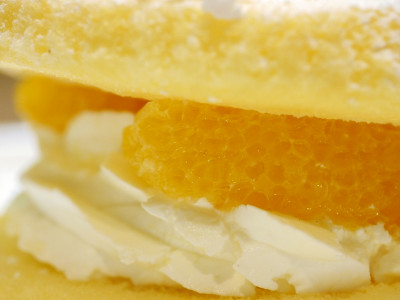 Powdered sugar is plenty on the top, so be careful as it may seem likely to get into your mouth.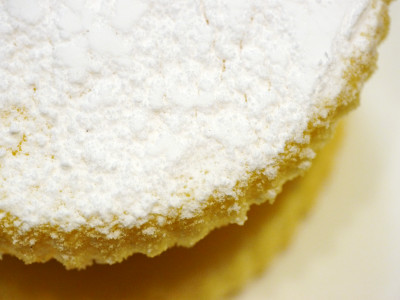 Cheese cream with rum raisin, whipped cream and mango jelly are also included.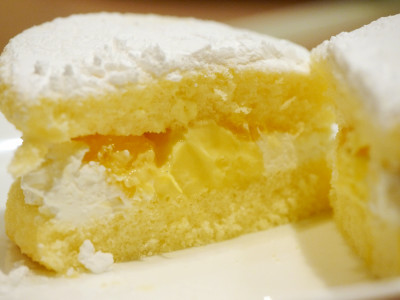 As it is a sponge fabric like a short cake, it certainly has become a strong desert sense as its name, and the atmosphere has changed from the existing donuts indeed. Orange fruit flesh is rather large and fresh.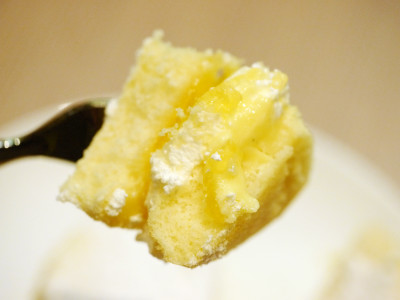 "Dessert of fluffy cream" (315 yen including tax)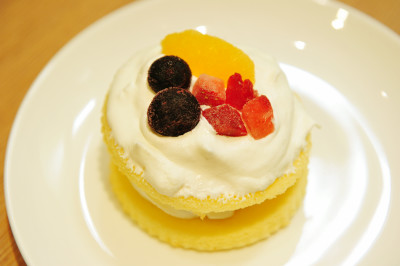 Strawberry cuts and blueberries, and orange flesh are decorated.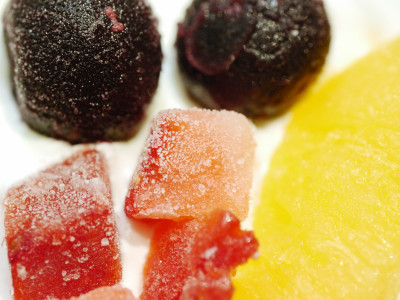 Whipped cream whipped cream on top is on top, and whipped cream and custard cream are further sandwiched in fabric.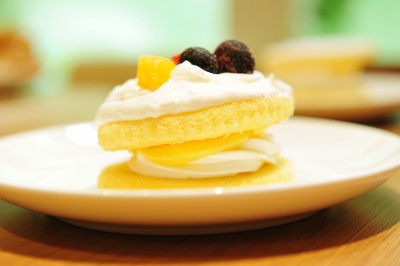 Fluffy whipped riding on the top creates an irresistible appearance to love cream, but basically because the taste of whip is the main, it is not so much compared with "dessert of strawberry and marshmallows" I did not feel any change. Since fruit was also a taste like a little short cake, it seems that it depends on preference whether you think that you want more fruit or because you can enjoy cream so you think it is better than ordinary cake.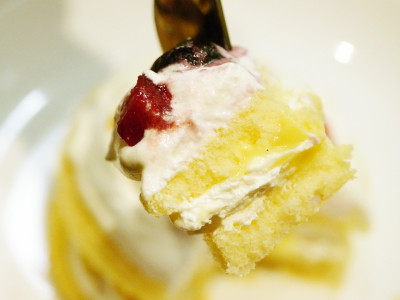 "Walnut and blueberry desert" (294 yen including tax)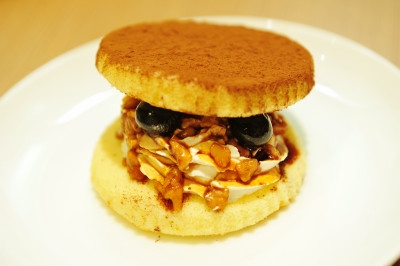 The walnut of caramel cliff is scattered, and the fruit of blueberry is contained.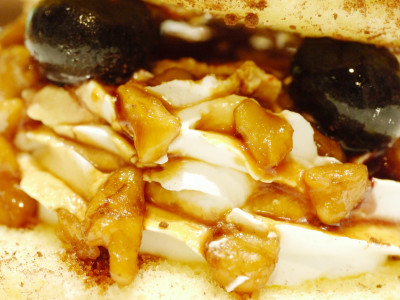 Because cocoa powder is plentiful, it is better to take care not to let it go as "orange and mango desert". However, the taste is pretty much finished, while the cheese cream with rum raisin matches the sponge fabric, the texture of walnuts and blueberries of garland and garlic which contains goro is a good accent, It is now the taste I want to eat during the autumn.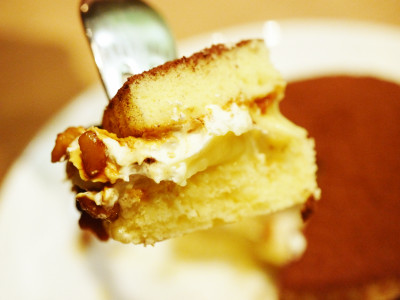 "Dessert of strawberry and marshmallows" (294 yen including tax)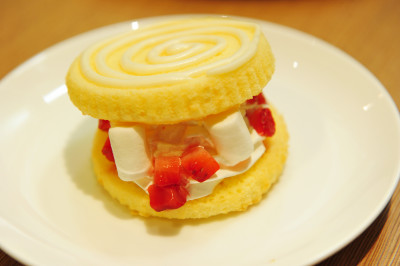 A spiral swirl is drawn by a sugar syrup round and round on the top.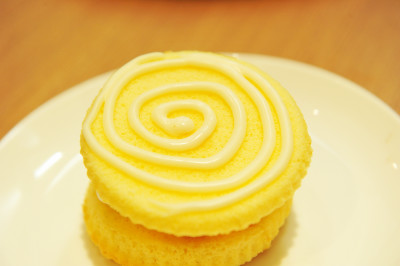 Marshmallows and strawberries are decorated.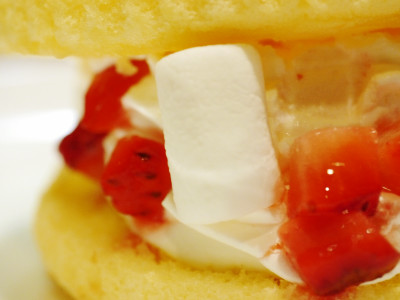 It seems that only whipped cream is in the inside, strawberries etc are scattered around the whip. I felt rarity at the place where I cooked marshmallows, but the fluffy texture of marshmallows is surprisingly unobtrusive as it looks like a soft sponge fabric. It was impressive that I felt the natural sweetness of the corner cutting of strawberries better than that. It is a taste of the taste of orthodox desert, contrary to the appearance decoration.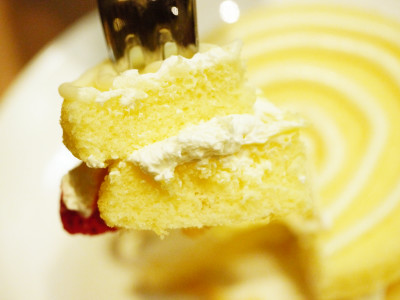 "Corne" 3 species (126 yen each) that it is becoming a popular menu at the first store of MOSDO in Hiroshima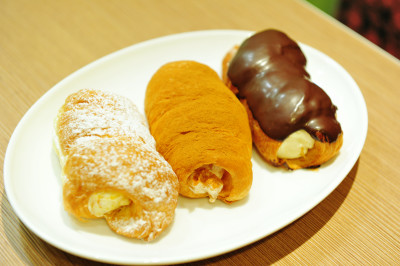 "Chocolate Caster" which the clerk was distributing to the press while smiling as "It is popular most".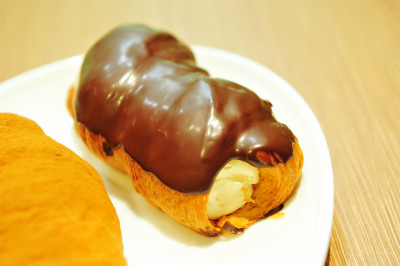 Denish cloth with custard flavor whipped, a combination of chocolate and iron plate does not largely remove it, but a cream with a slightly consolidated and stiff tongue somewhat tasted like somewhere. I think that you probably ate at a donut shop.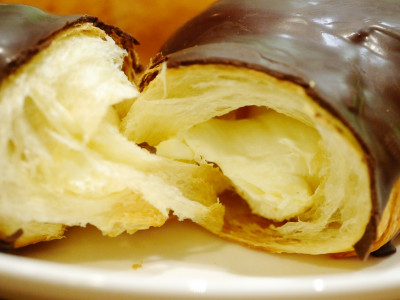 Citrus-based "Orange Whip"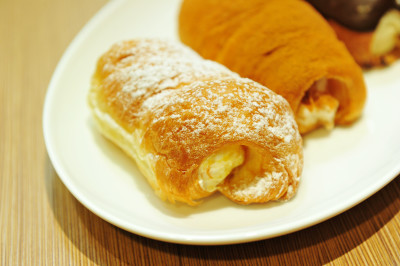 I felt strongly the taste of sour taste of oranges, I also felt like I ate a lot as a new mistake.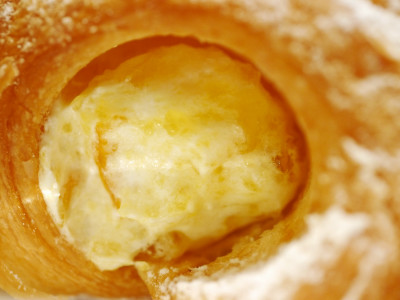 "Apple cinnamon" is a mixture of apple cut into cream.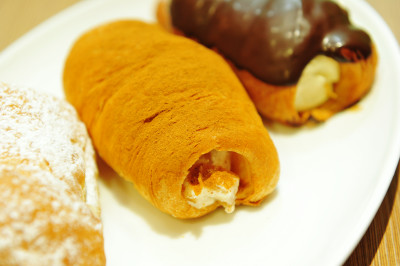 Although I feel the taste of the apple properly, it was not quite like to be balanced with cinnamon sprinkled on the surface, so it seemed quite a flavor of cinnamon strongly.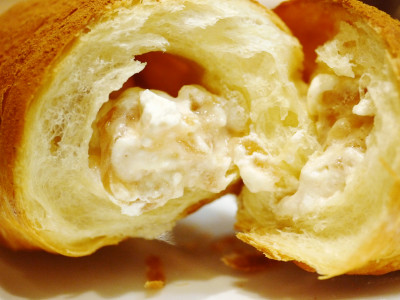 "Strawberry whip" of "Mont Blanc" (168 yen each tax included) which is the only cup dessert this time. Incidentally, because none are Mont Blanc "wind", chestnuts are not used.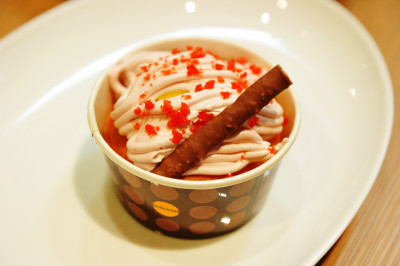 Crispy strawberry topping is sprinkled on the surface.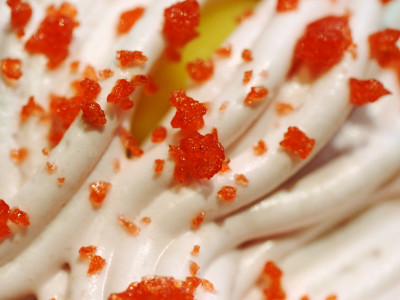 It is attached with "TwigLike a chocolate bar.



It is a pleasant dessert with the touch of strawberry topping to be accentuated. Whipped is not very strong strawberry flavor, but it is sweet firmly, so it will be quite sweet when the sweetness of the custard cream or sponge dough contained in it is added.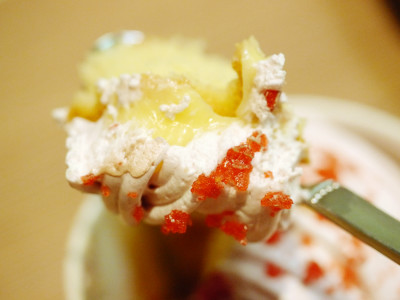 "Chocolate Whip"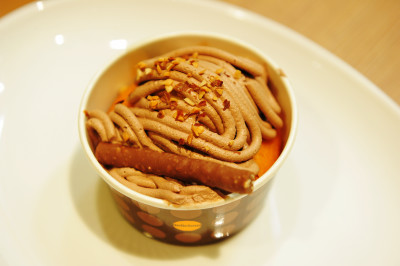 It looks exactly like MontBlanc Cream with astringent skin, but it's only chocolate.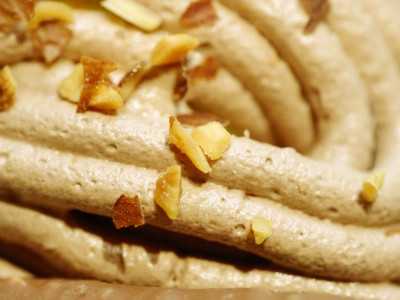 Chocolate whipped with chocolate bars and chocolate products. Combined with a custard style cream, I felt that there was persistence overall, is it because I ate desserts as much as I did?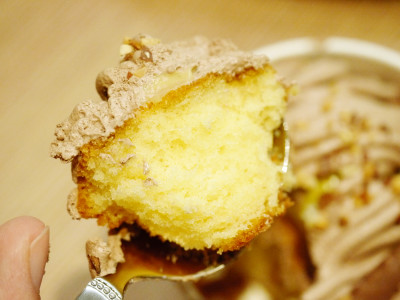 "Matcha cream"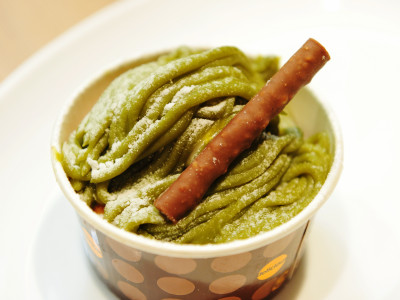 This is not the only custard cream, whipped cream is matched. Speaking of Matcha, Misudo is a classic flavor of donuts regularly drawn out, but I felt that the vector was slightly different from the usual one. Because it has the taste of whipped cream and sponge fabric, it may be that I felt so extra, but it was a bit chubby matcha taste than usual.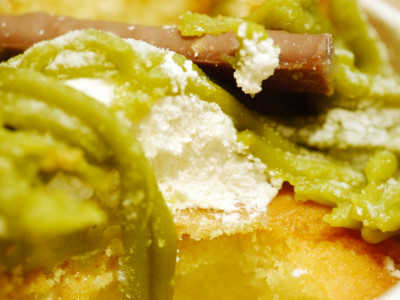 "Sweet sand" (189 yen each tax) which sandwiches the cream in the cookie type cloth is 6 kinds in total. This is three kinds using cookie dough with caramel flavor.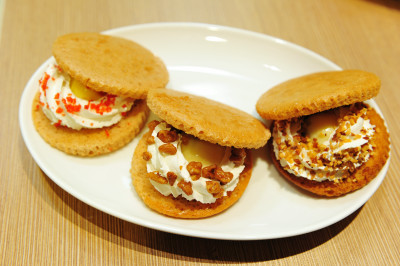 "Almond crash"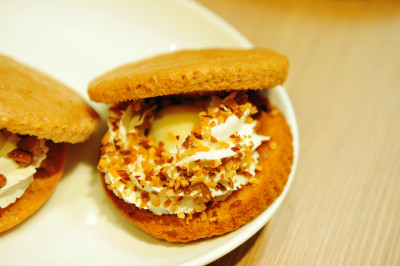 In the center there is a cheese cream with rum raisin, whipped cream around it. And almonds are topped.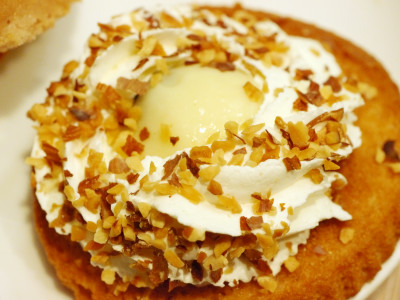 I am glad that you have plenty of cream, but as you get caught, cream overflows from both ends and you want to be careful not to get dirty so that it will spill down. Almonds are contained a lot but we do not insist too much so you can enjoy whipped cream and cheese cream with rum raisin steadily. It was a taste that could fit coffee and tea.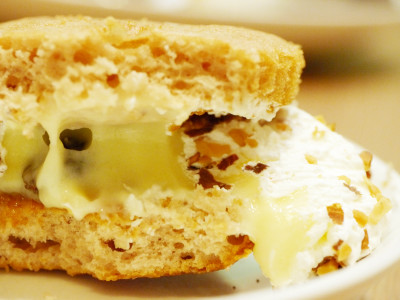 "Walnut"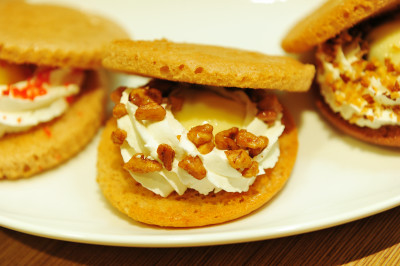 Like "Almond crush", there is a cheese cream with rum raisin in the center, and there is whipped cream around it. Walnut means walnuts in English.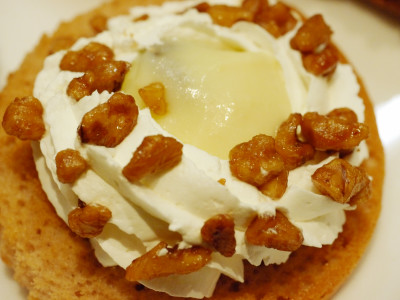 It changes with "almond crush", and since walnut's claim is strong, we can recommend it considerably to people who like walnut. Because there are a lot of walnuts of large grain caramel, there was a sense of satisfaction compared with other things, a sense of satisfaction.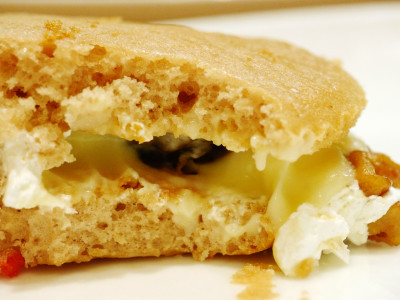 "Strawberry Candy"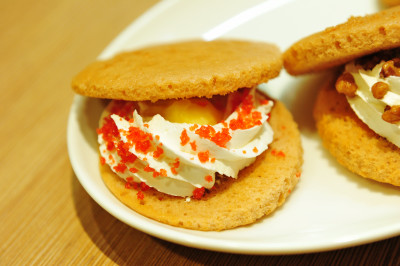 Unlike the other two types, there is a custard style cream in the middle and whipped cream around.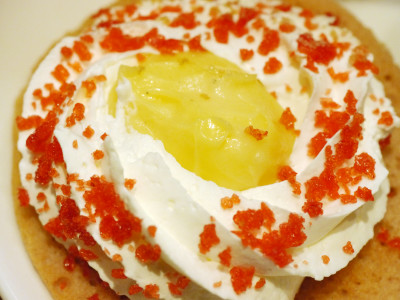 There are volumes than you thought, some whipped cream may feel persistent, but it is not just cream so far because it mixes with custard style cream rather than whip alone. Crispy strawberry topping is accented.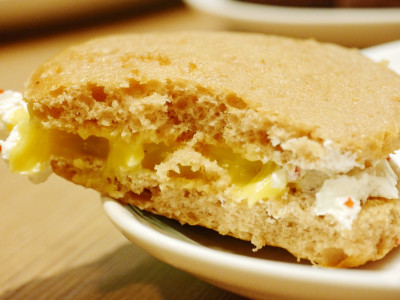 Here are the remaining three kinds of "sweet sand" using cocoa flavored fabric.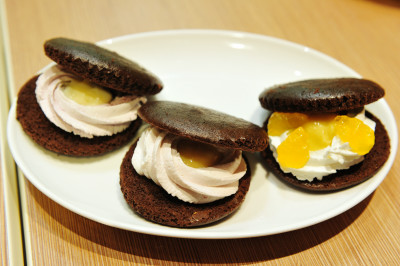 "Mango Jure"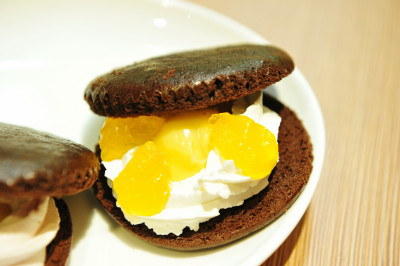 Custard style cream and whipped cream are added in the center, and mango jelly is put on it.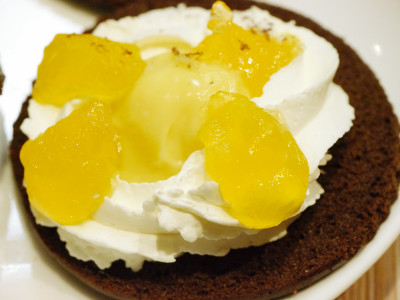 Mango jelly exudes a strong refreshing and sweetness that is different from the real mango. "Sweets sand" that we have eaten so far has only the taste of the cream in front, but this mango jelly was pretty impressed with the cream and the impression was quite different. So far the taste of fruits is strong, the balance will be worried, but the compatibility with wonderland and cookie dough was not bad.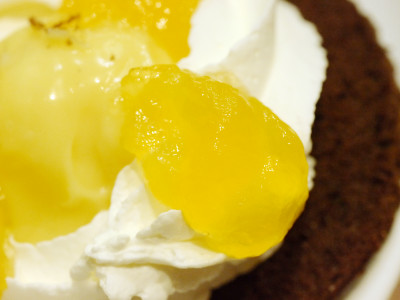 "Blueberry Milk"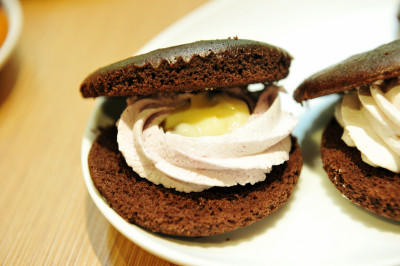 "Sweet sand" and other materials used repeatedly in "MOSDO" sweets, cheese cream with rum raisin is pretty good. Blueberry whipped and cocoa-flavored fabrics are also good, but the flavor of blueberries is only slightly felt. Even if it is said that the cream of the plane is caught, it may not notice.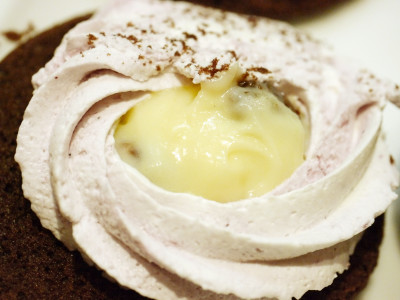 "Ichigo milk"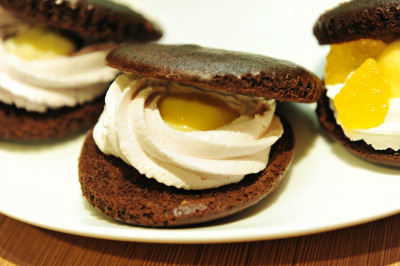 The color of the cream is quite thin and close to white, but the acidity of strawberries is felt slightly. Although the taste of fruit comes out more than blueberry, after all it is also a cream-based food, so there is a possibility that the second half will become painful for a while if it is not a good customer.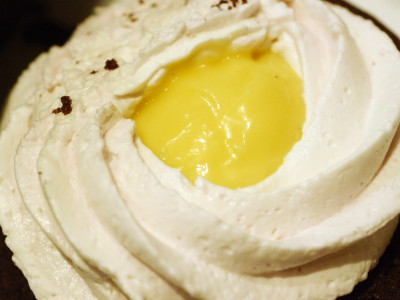 "Mr. Mondo made" MOSDO "sweets" baked donut mini "(115 yen each) made only as a donut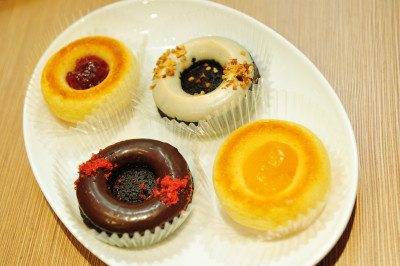 From "Mango". It is a fairly soft fabric, not feeling much like a missed donut. I thought that the feeling of the fabric is different from what is being developed as "baked". Because the size is small, it may be slightly expensive compared to the price of a normal missed donut. Mango jelly has a strong flavor, so if it likes mango taste it may be ant.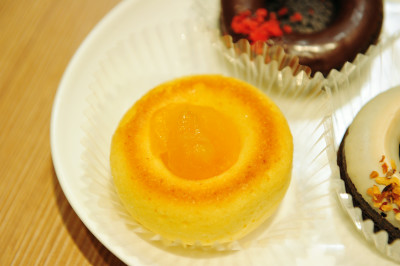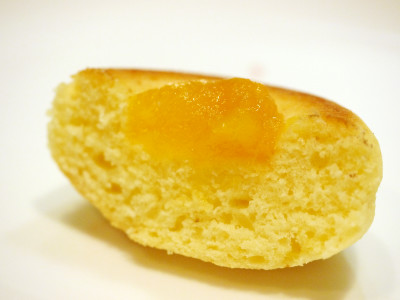 "Double chocolate" is much sweeter modestly than it looks. The fabric is quite soft and contains plenty of air. Because strawberry topping is hard it is accented. It is small, but because of the texture of the dough it is quite good to eat. On the other hand, drinks are necessary because it is a little thirsty.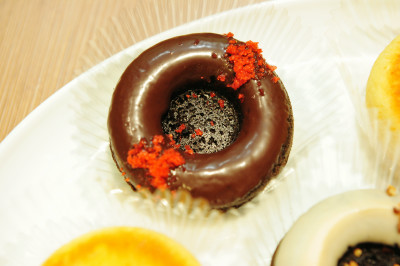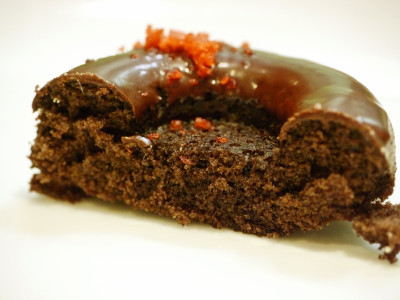 Almonds on "caramel almonds" were pretty detailed so there was hardly any chewiness. Sweetness In a low-profile caramel flavor, the fabric uses the same thing as double chocolate.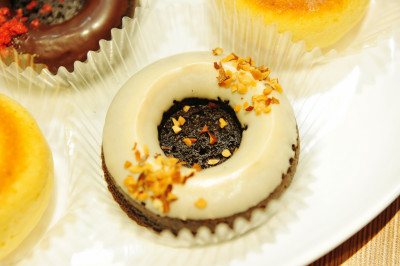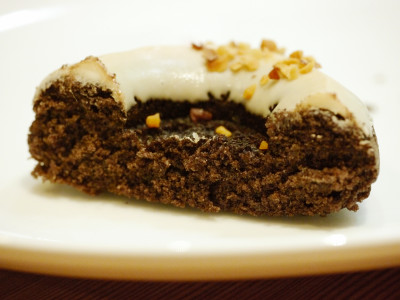 "Strawberry" is also a type with sauce in the center as well as mango. I felt less strawberry sauce to the dough, so it seems to have been balanced if we increased a little more.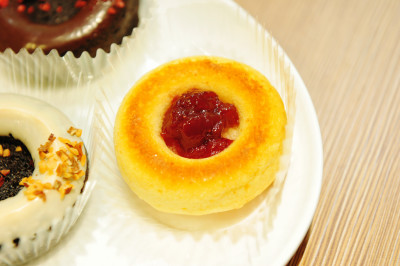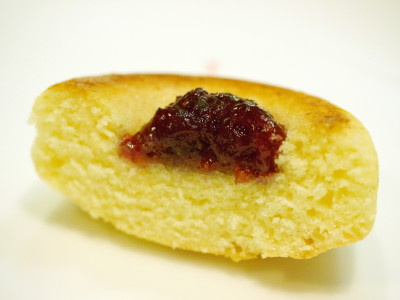 The last is a drink. I tried three types of original development. This is "Canadian Sparkling" of "fruit sparkling" (M size tax included 294 yen, L size tax included 367 yen)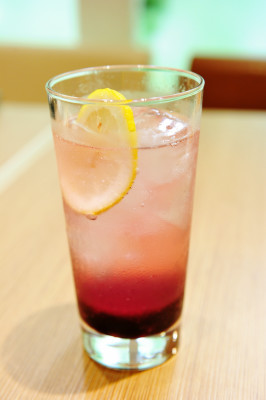 Since syrup is contained in carbonated water, I will drink after stirring with a straw. It seemed better to stir the sauce up and down as you push ice without turning too much so that the carbonated water gas will not come out.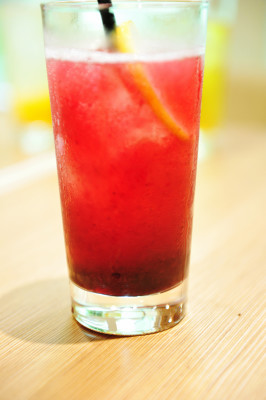 I mixed it before mixing, but I felt that the sweetness of the blueberry syrup was fairly weak or not, I felt almost like sweetness and it seemed to be close to the state of drinking carbonated water as it is. It is a straw with an ordinary thickness, but the fragments of blueberry are small so I can drink quickly. However, even if flesh enters the mouth, it is still undeniable that it is tasteless. It may be delicious when it is hot in the summer.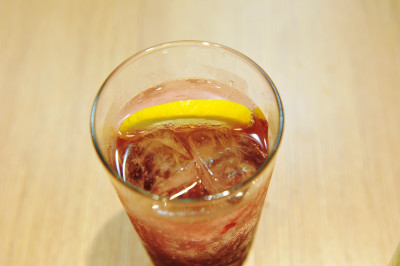 "Tropical mango" (M size 294 yen, L size 367 yen) of fruit sparkling]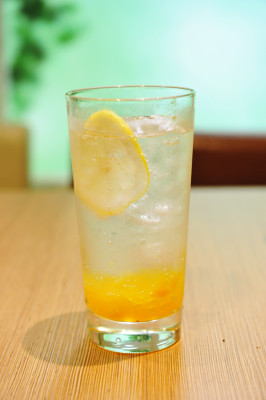 Blueberries mixed well, but this is because mango crash jelly is contained in it, it is very easy to sink to the bottom, and it had not spread over the whole unless it had to stir hard desperately.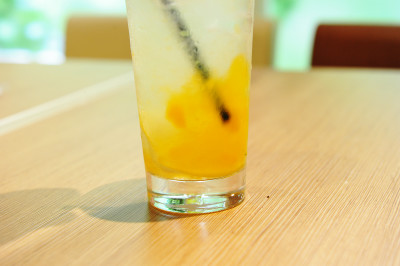 Mango crash jelly is big and enters the mouth vigorously through a straw. This seems to be suitable for drinking with a thick straw like a drink containing tapioca. The taste also has a strong mango presence, but the taste of the carbonated water itself is diluted and the carbonation is weak.



I did not see it in the shop very much these days,Japanese coca · cola green tea drink "Marirocha"Also joined the menu.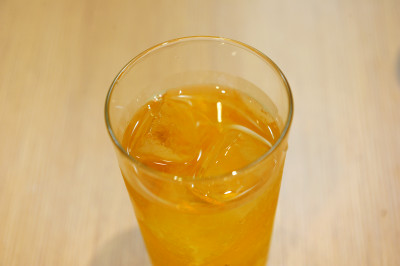 "Blended coffee" is an original blended based on Brazilian and Colombian beans.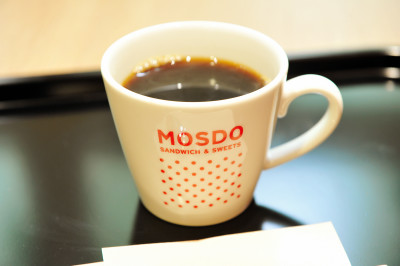 Although it is a joint development product of Moss and Missed, it is said that there is nothing to be particularly tasted in either, but the sourness is weak and there is little fragrance, and as a result bitterness was conspicuous only a little, so personally I felt like a mised coffee. Since the habit is kept quite low, there was ease of drinking which it seemed to be suitable for dessert.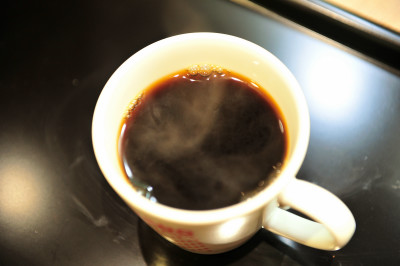 Next, I will eat a meal menu that is not a hamburger developed by Moss.