Alice x Kyoto x Wild birds caricature, Stage report of original animation "Kyogiki"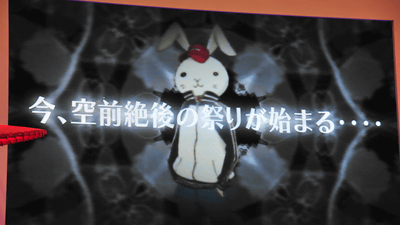 "Chara Hobie 2011"As a stage event, the original work that Banpresto and Toei Animation collaborated in animation production for the first time"Kyōsōgiga"The production announcement was made. Kazuki Yao, a voice actor, is the event progression of this mysterious work that was made by mixing the three elements "Alice's Advent of Wonderland" and "Kyoto" and "Birds and Bears". Both special guests were excited about the stage.

Main stage, before the event starts.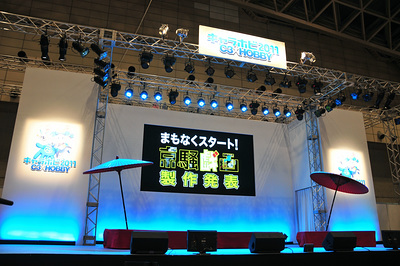 Moderator facilitator appeared. Kazuki Yao on the right.



Although the weather was a little weak on this day, the stage went hot from the beginning with Yao's words "Outside is still raining" Do not lose outside! "From the beginning.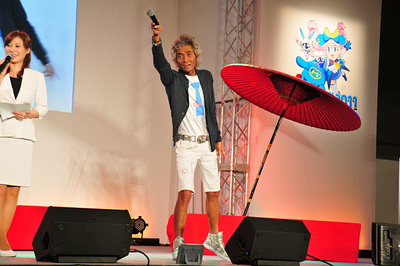 First of all PV appreciation.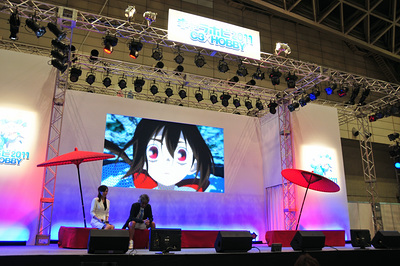 Screened was the PV long version released on June 24. You can see the same on the Bandai channel.

Kyousyuu PV Long version

Yao 's impression of seeing PV is that "a lot of characters come out so much that I do not know honest alone with this? To be explained there, Banprest Shigeru Hirata Producer and Toei Animation Yosuke Asama Producer appeared as a guest.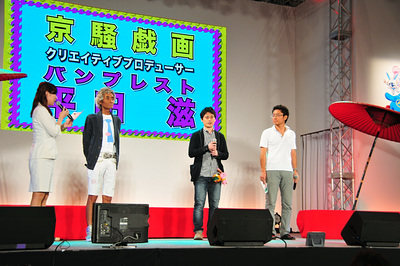 Banprest and Toei Animation are images that seems to combine many times, but it seems that it is the first attempt to combine hands with animation production, even though we may hold hands with toys etc. It was not a matter from which I was talking about, so it was a work that advanced with Ton Tonshi because the story came out at about the same timing.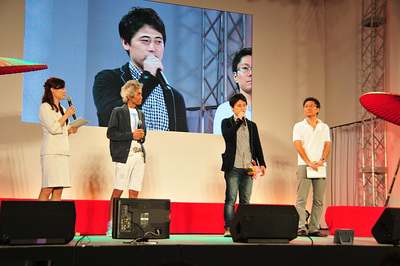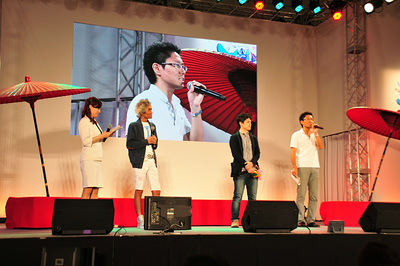 Publication will be carried out in Tokyo and Kyoto, the release date will be December 10. It seems that we will make it visible to many people including the Internet environment.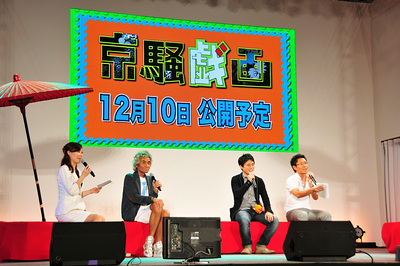 And a cast presentation took place at this place.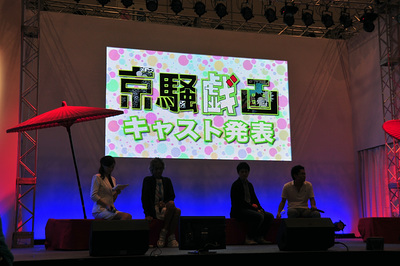 Rie Kugimiya is the protagonist, Koto role.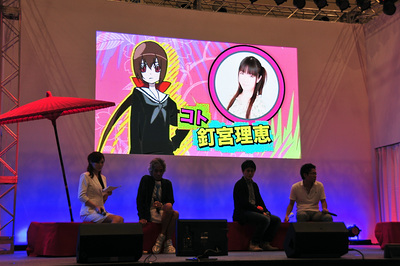 Koto (???) role is Aya Hisakawa.



Aki brothers Amika is Noriko Hida and Mr. Ryoko Shiraishi is a role.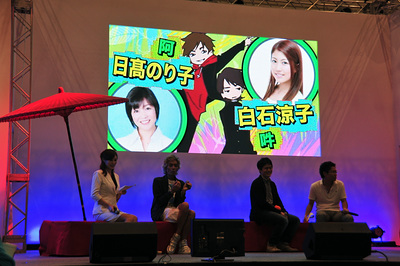 Chichika Saito is a Dr. Chocolate.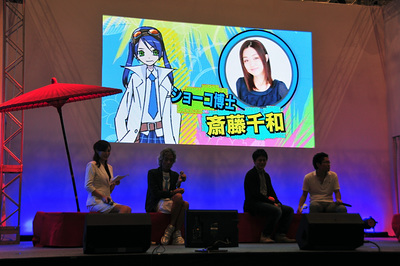 Megumi is Suzumura Kenichi.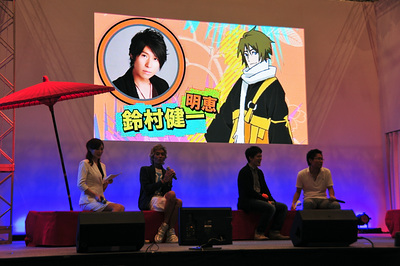 Director Shigeru Nakahara.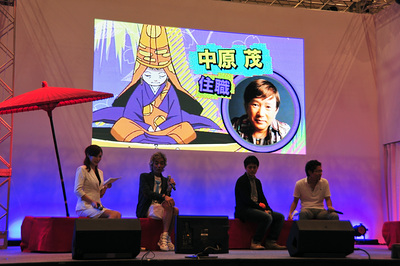 And Mr. Hachiase is Ms. Eita Kitamura.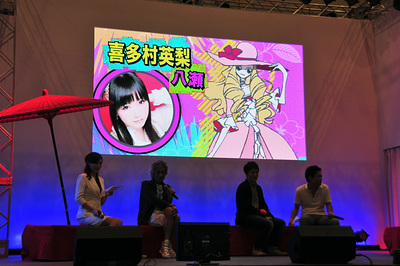 The audience was quite excited even with this alone, but Nakeda Noriko of Aki also appeared as a guest from among them.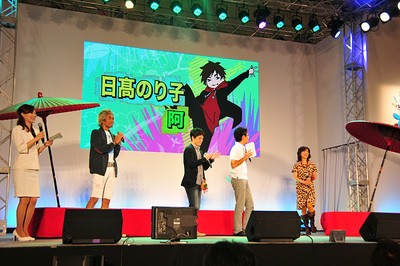 Noriko Hidaka, Chiwa Saito, Aya Hisakawa, Eri Kitamura.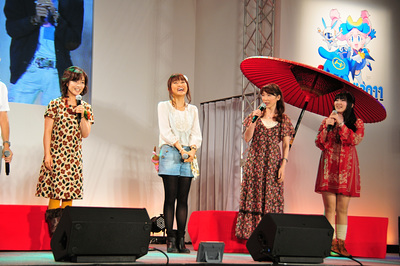 In the place where Casto et al also joined, a talk was held about Kyoto Yumiga titled "Kyoto Noises Summer Intensive Course".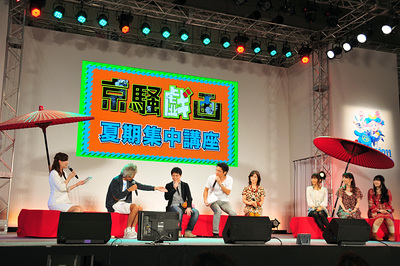 The director of this film is a female coach named Mr. Rie Matsumoto, as casting was decided from the beginning, so there were no auditions and so on, the casts were the first to meet their face at this stage for the first time. According to Asama P, it is a work that seems to be fun, so it seems that it was a criterion of being a member who seemed to be having fun even if you eat or drink together.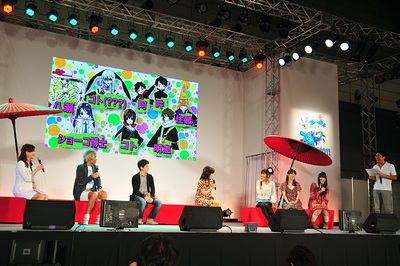 Although the concept of the work is "Alice in Wonderland", there is a mix of "Kyoto" town and "wild bird caricature picture" there. Writing as the capital of the mirror is what "Koto" goes "Mirror city (Kyoto)". What kind of world can be unfolded in the world of painting, what kind of growth is going on going to the world, it is a slapstick comedy work of action continuation drawing depicting what kind of growth it is going to do. Also during this event, Matsumoto said that he had drawn a contest, so that he got gathered in this way, so I wanted to take in the demand that the character would like to include the settings and ideas I want from the cast ... ....

Mr. Akita Hikata likes Kyoto and he always goes to KyotoWestern special dietIt seems to eat, so request it. Also, it is said that the thing to drink is a sweet rain, so it seems that such a meal scene will appear in the play ......

Next is Chiwa Saito. Mr. Saito's doctor Shoko is actually an enemy, it is said to be a brain of a priest who is a boss. As he seems to like games as a character, when I heard Mr. Saito's favorite game, I asked Mr. Yao for help saying "I do not play the game so much", and the answer that came out is "Mario." It is certainly a product of a game company located in Kyoto, but does that ridiculous collaboration come true?

Yame, a name that is also a place name in Kyoto, seems to be floating a little because it is only a western clothing even in the making. According to the explanation, since the priests are going to rule the mirror, it seems they are characters that are trying to confront it. Kitamura who heard it said "Do not you die on the way? Because the role I play is sometimes not rewarded, I would like to be rewarded ... ..." a bit lonely comment. Also, when asked "to grow huge" I was doing a perfect return with "It's not here (breast)"?

And at the end is Hisakawa acting about "character (???)" about the character. This is the mirror of the world of the mirror, and it is like being a spirit when you rely on real reality, for example. About Mr. Hisakawa about this adult-like mirror compared to Koto, a question was asked "What does it mean that an adult woman becomes an adult?" Hisakawa says, "I will love hot springs "I answered." If this character setting is added, a service scene may come out.

Matcha appeared on the stage here, but for some reason only Mr. Kitamura's tea is black tea.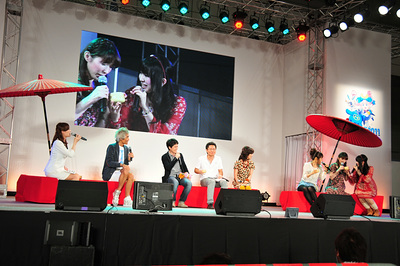 This was based on the character of Yase.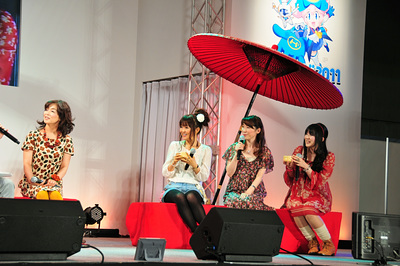 Mr. Kazuki Yao was checking on the fact that casting had no name "Are you going to do something?" Asama P had a meeting with Mr. Asama P 5 minutes before the start of stage, Mr. Yao .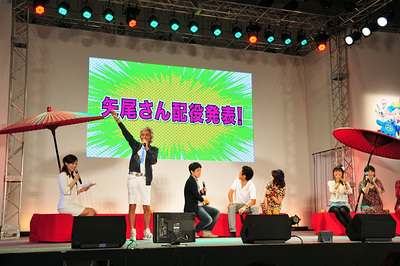 The role assigned to it is Kore, "Keshizushi."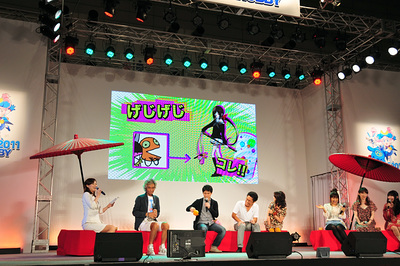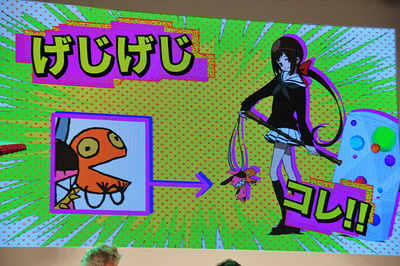 Hirata P was holding a stuffed toy, holding a stuffed toy with her face to face with Mr. Yao.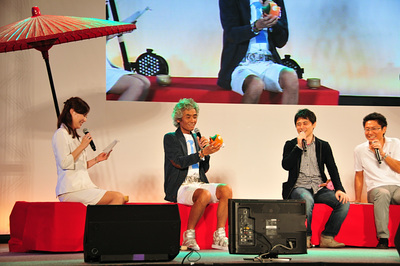 In addition, Yao who is fresh and listens to hear that Keshjiji is an Onue word.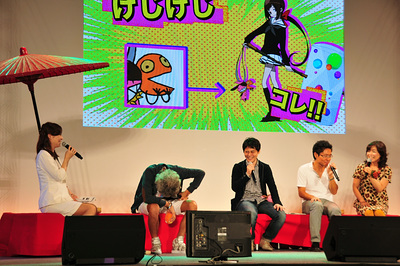 Finally, a word from the guest.

Mr. Saito:
I do not have dubbing yet, but I got the first impression that I'm going to be at a very happy scene as I am here. I think that it will be a fun work, since after-recording has air that is good to do as we like. Please be looking forward to it. I am also looking forward to it.

Mr. Hisakawa:
I am really looking forward to seeing what my character will become and I am excited just by watching the promotion video, so please look forward to all of you too. Today I was happy to see you, thank you.

Mr. Kitamura:
I like the land called Kyoto and I am also going out personally, so I'm excited that Kyoto will be on stage animation. If you thought that Yane is an appearance and an enemy, it seems that it is not so in today's information, so I'm looking forward to dubbing. Everyone, please look forward to the animation. Since I will do my best, I would appreciate your favor.

Mr. Hida:
The town called Kyoto is a very familiar town, "Knots of crooks"Or"Ochazuke of the twelve-tier houseThere are so many other things I like, so I'd like to tell you all as a request and include it in my work. And I'd like to play the 10-year-old boy who has not seen for a long time as lively as jumping out of the screen. Please expect it.

Mr. Yao:
Thinking! I really did not know anything detailed until I entered the venue today, I did not know the cast, but now I feel that it is a frankly interesting work. I think that we feel that it will surely become power and we can deliver it to everyone. For that I think that I would like to continue to make a role from now ... Do not speak to me just because I saw it on 2 chome (laugh) And on December 1st and 4th, I would like to see you on this member think. Thank you for your time today!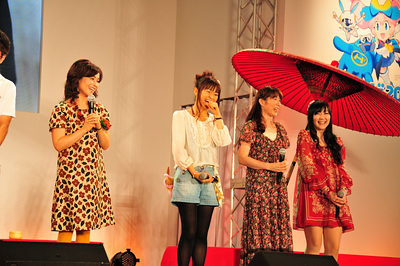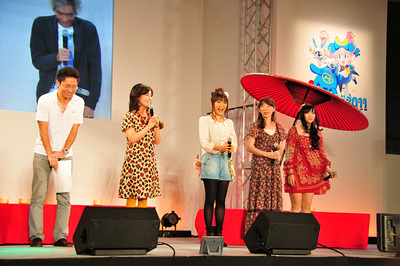 As a future schedule, there will be a prize rookestest on 23rd September, the figure figure released on 23rd September and a special DVD will be attached to the electric shock hobby magazine released on September 24th, from this fall it will be a manga Started and the premium preview was held on December 1st and 4th.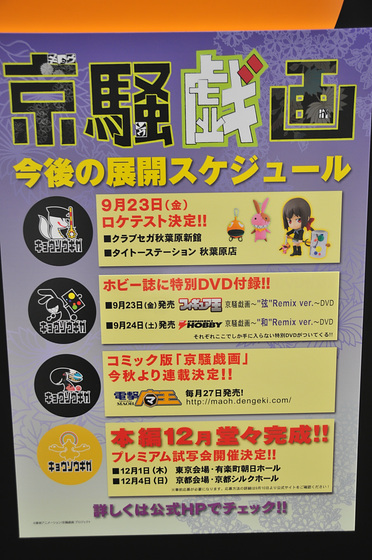 At the Banprest booth, animation character settings and figures of the Kyoto ugly paintings were on display.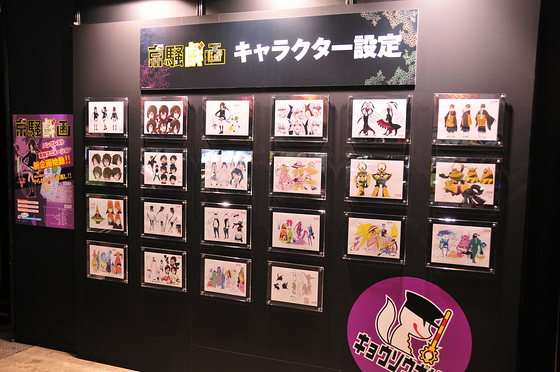 This is the main character 's.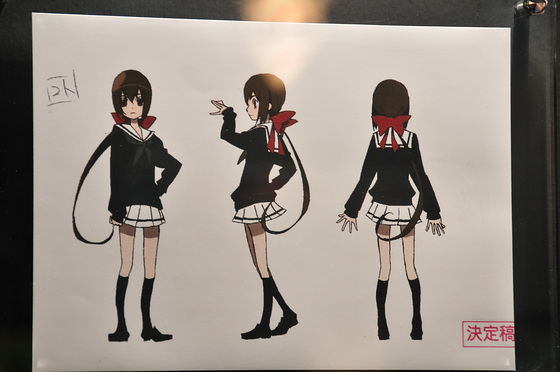 Although it seems to be very difficult to get involved in PV, it also has a facial setting that seems to be skilful.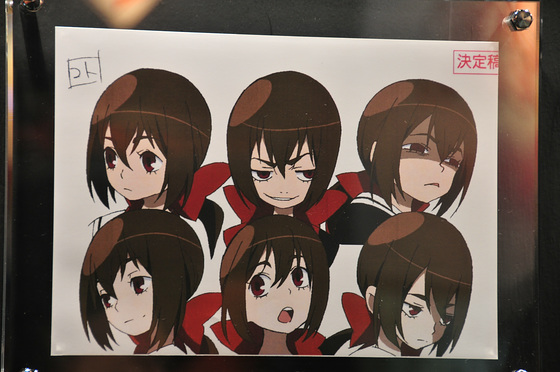 Standing figure with a hammer that also became the figure figure.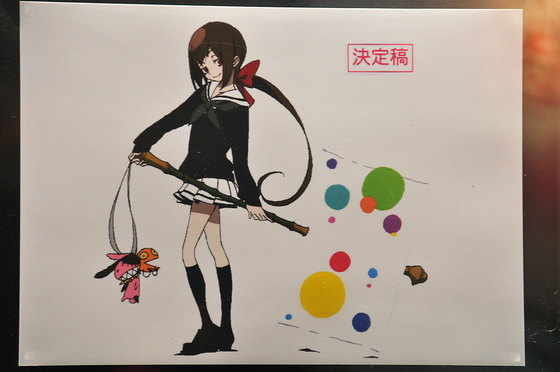 Koto (???). The personality receives a stiff impression.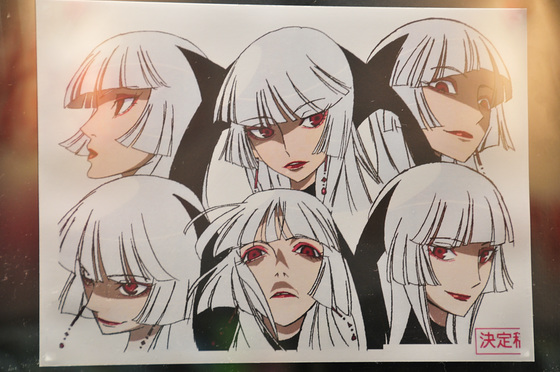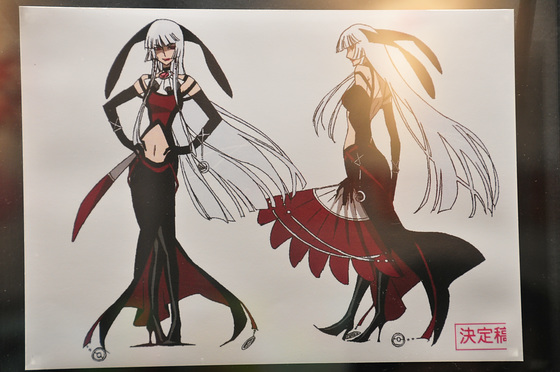 Buddies are Megumi. I do not know anything about PV, but what kind of activity will you show?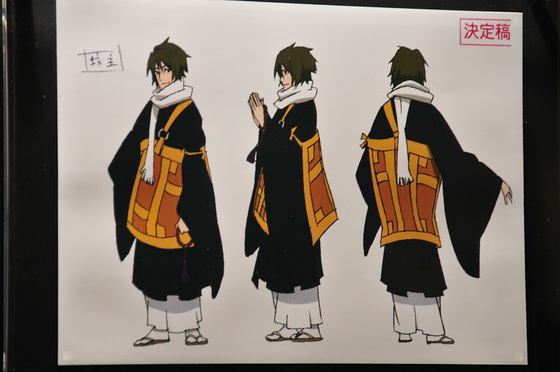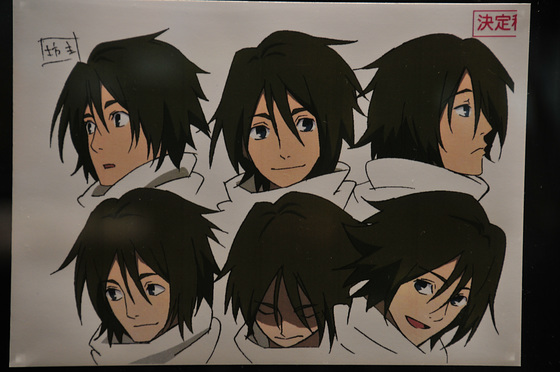 The Aka brothers, the one jumping is Ah and they are facing away. Apparently it seems to be a trouble maker.



Dr. Shoko. It seems to be the position of brain of evil, but it does not look like a bad person ... ....



Yase who stood up to protect the mirror world. I am wearing clothes that draw a line with other characters. My eyes are big and I can not read my thoughts for a while.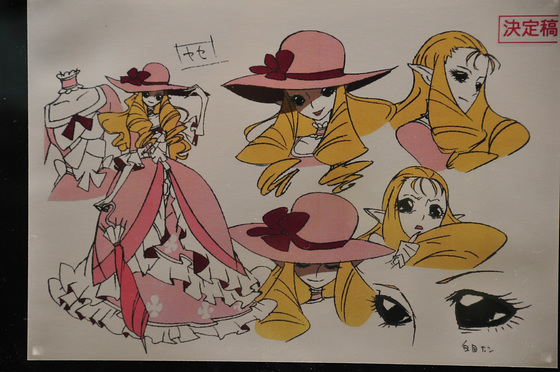 "Temple Robo Bishamaru". It seems to be a powerful robot as written "28" in the margin. You can see a situation in PV fighting with Koto.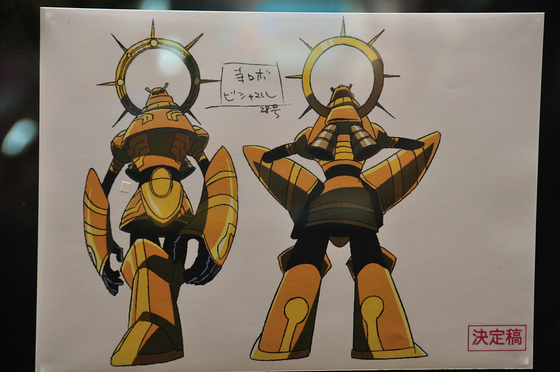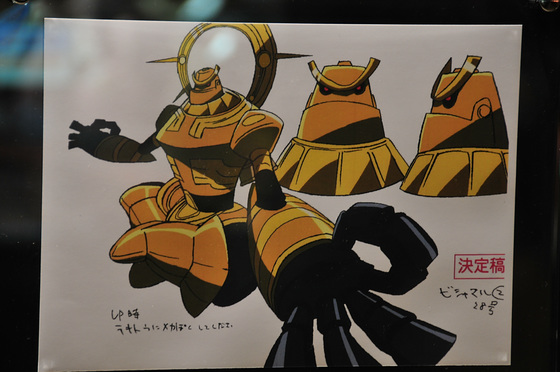 Priesthood. It seems that this is the boss of evil, but the purpose is ...?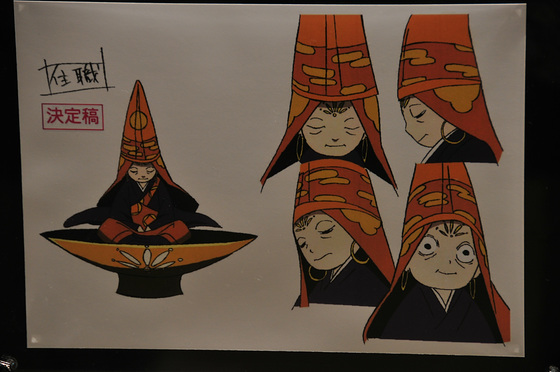 White run. Although I am doing the face of a fox, some people do not understand, but I can see a characteristic rear hair.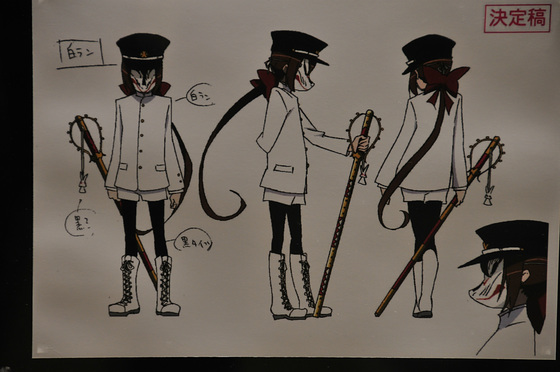 It seems to be a farmer, but it seems to be a strange person who wears a rabbit mask.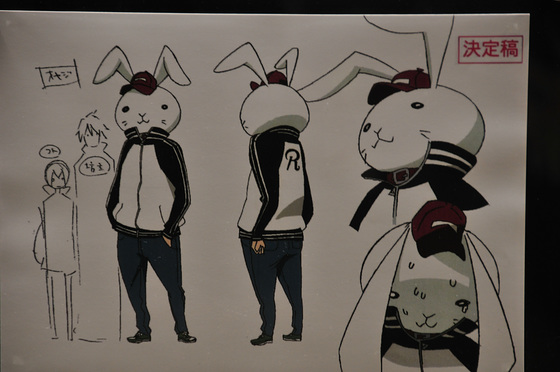 The appearance of youkai who appear in the work is various. There are also people in a position like Yasase's butler.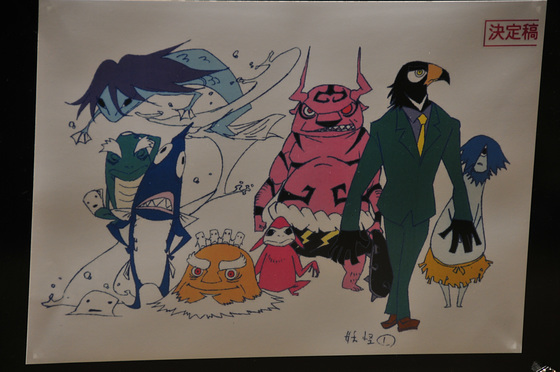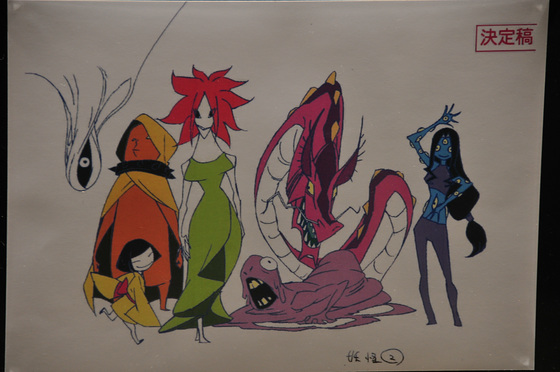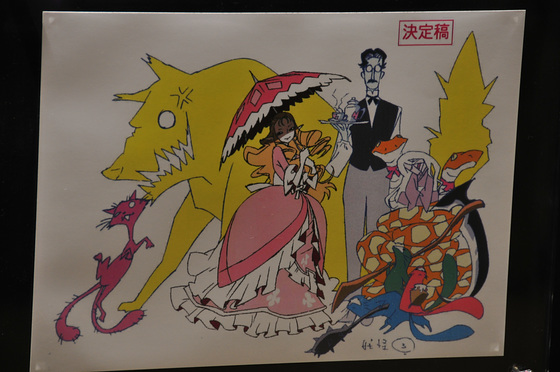 It is written as "Mob Yokai". Quite a lot of youkai are going to appear.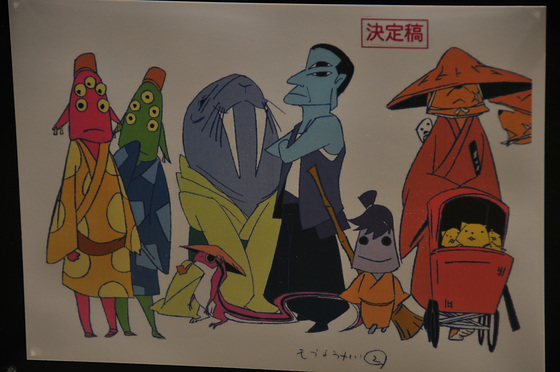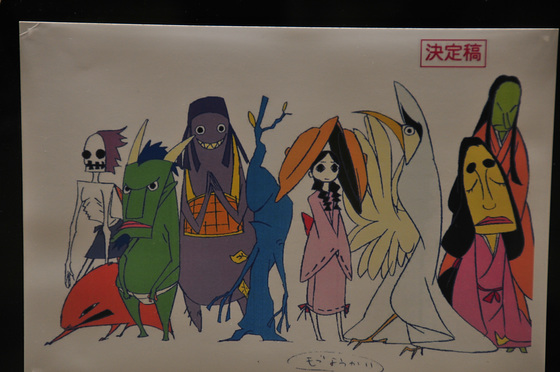 What is "parent-child"?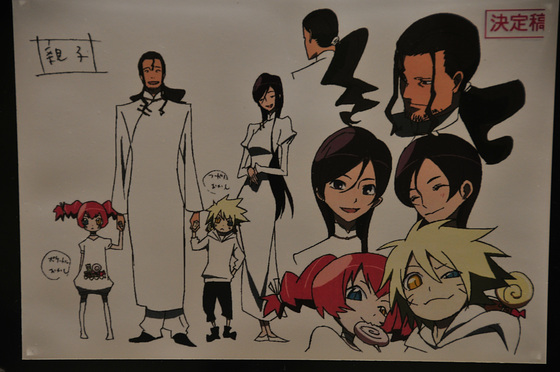 Wild birds and animals rabbits, frogs and monkeys.



This is a figure of Koto.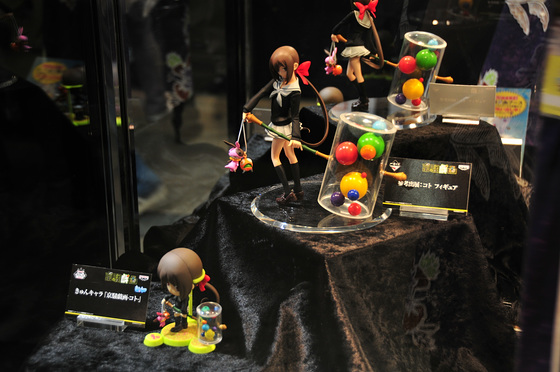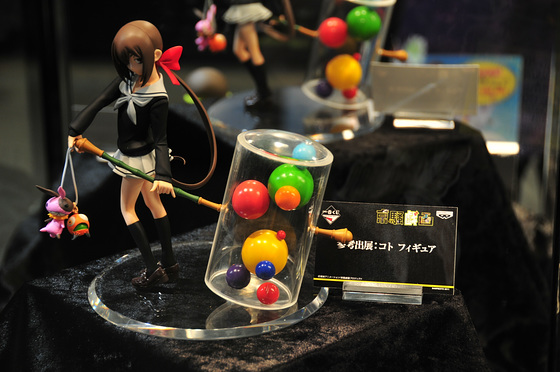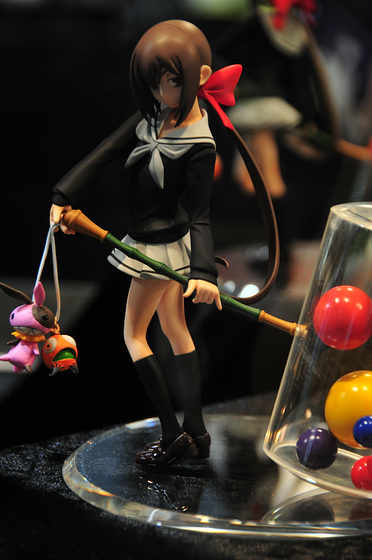 Kyun Character version.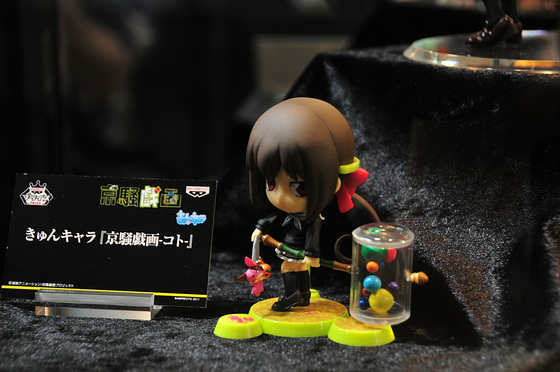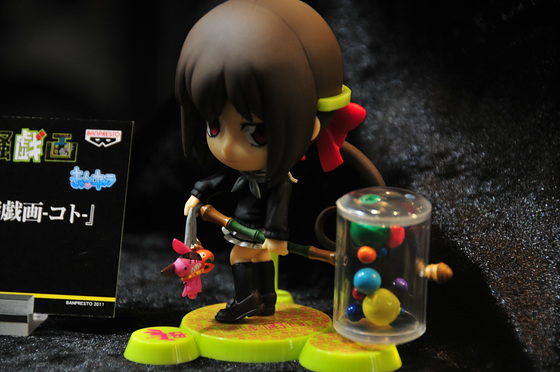 Characters other than Koto are being transformed one after another.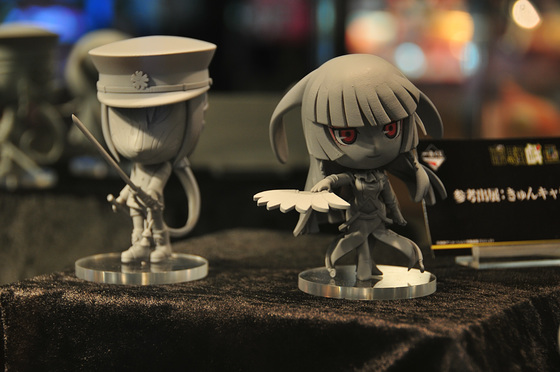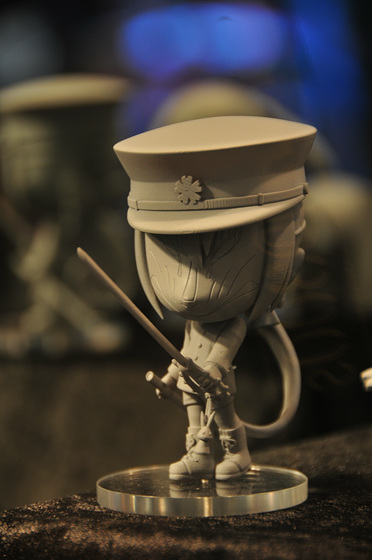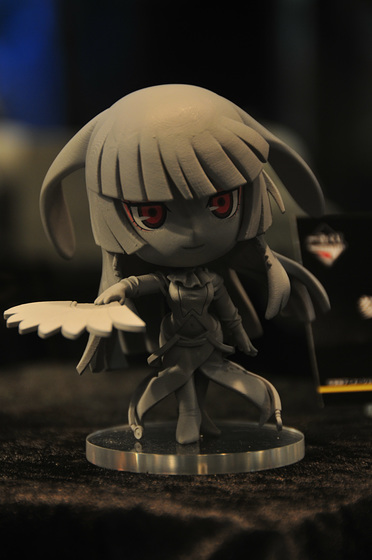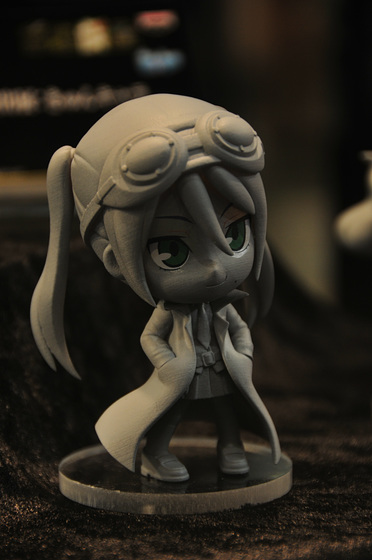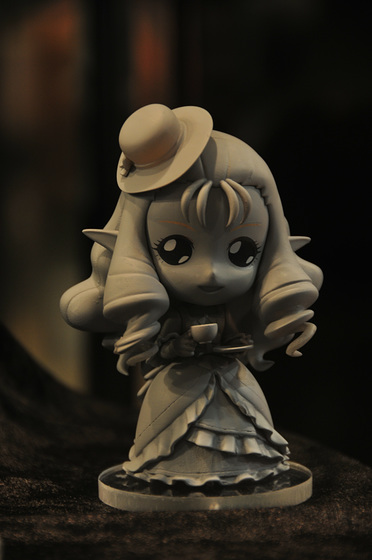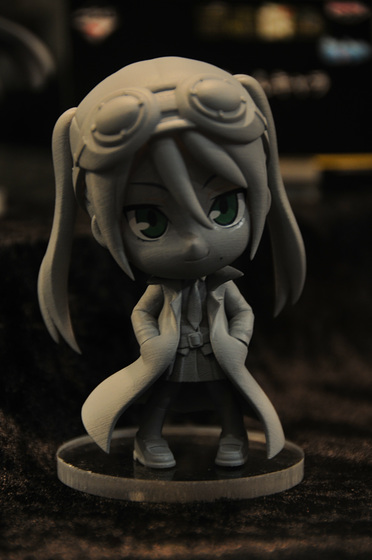 Reference A strap that was exhibited.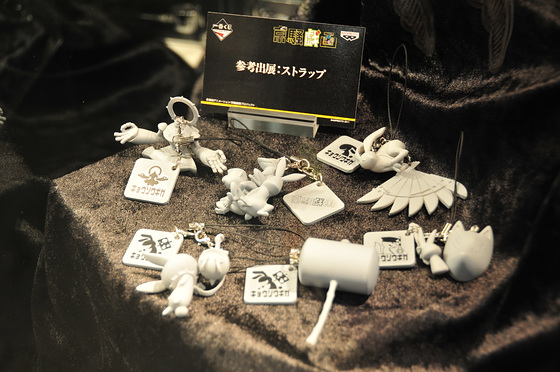 The schedule will be released on 10th December. It is a work that is acting pretty much, so please look forward to the public.