White dolphin "Juno" who dances on the band's performance and scolds out visitors who hit the glass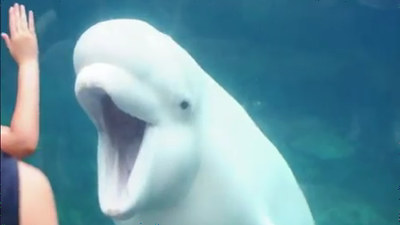 At a wedding ceremony held at the Mystic Aquarium in Connecticut, USA, it was called for a ceremonyMariachi band, The aquarium's white dolphin "Juno" showed interest and was seen dancing on the band's performance.

Juno the dancing whale steals the limelight at Mystic Aquarium wedding | Mail Online

In the movie below, Juno can watch the performance while swinging his head up and down according to the performance of the band.

Mariachi Connecticut Serenades a Beluga Whale - YouTube


Juno is a large white dolphin with 1200 pounds (about 544 kg). It seems to be listening to the band's performance.



I keep my head up and down suddenly according to the performance of the band.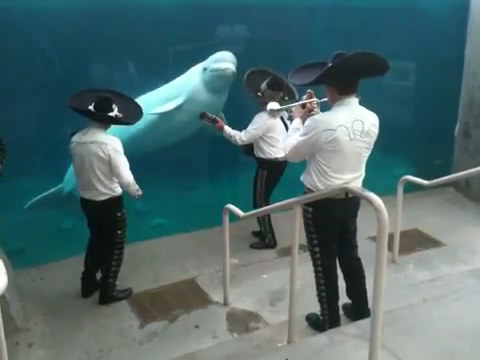 Juno enthusiastic about playing by sticking his head to the glass of the aquarium.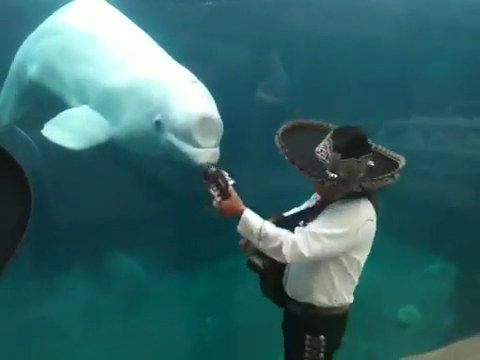 Eduardo Rocha, a band guitarist, said, "I did not know about him, but since this time we became friends, I think that he was in a good mood on this day, the aquarium is open at the top, He was inside the aquarium, we were outside but I think he had heard the band 's performance properly. "Since I was studying marine biology at school, I heard that this dolphin is rare I also told my behavior that "I feel like I got back to my roots."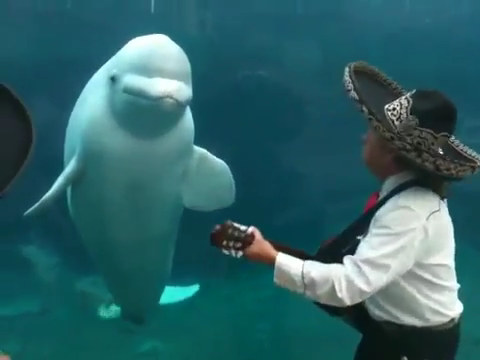 Aquarium staff answered, "I think that dolphins are trained to move according to the movements of the arm of the keeper, so I think that it was only responsive to the movements of the hands of the bands", Rocha's enormous feelings Although I make a comment like watering,Aquarium siteI'm keeping this movie up.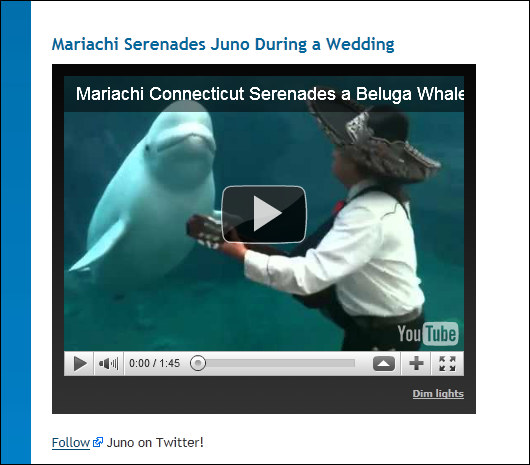 This Juno is also known for criticizing visitors who hit the glass when in a bad mood, and in the movie below, you can see Juno appearing quite serious and angry.

Aggressive Beluga Whale Juno at Mystic Aquarium - YouTube


In the aquarium it seems that Juno 's popularity aimed at boiling in this performance,Juno's Twitter accountAlthough it is made, as of August 5, only twice have been tweeted yet, there are only about 60 followers as well.