A huge woman immersed in the lake, a too surreal object is decorated


last yearHuge duck 'Rubber Duck' was floated in OsakaIt is fresh to remember, but a too surreal object was decorated with a German lake.

A right old knees-up! The 12ft lady of the lake sculpture that has divided a city | Mail Online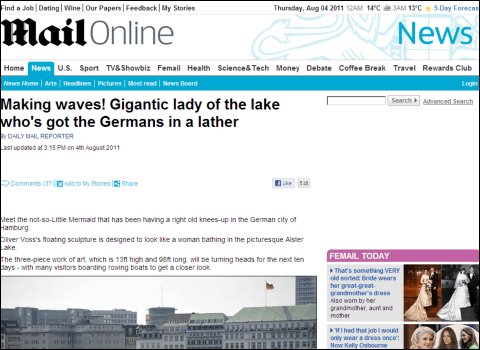 This is a huge lady's object floating on Alster Lake in Hamburg, Germany. It is 13 feet in height (about 4 meters) and 98 feet in length (about 30 meters).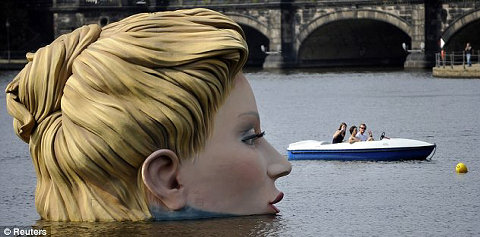 Sometimes the knees are protruding, it is quite a surreal sight from an angle.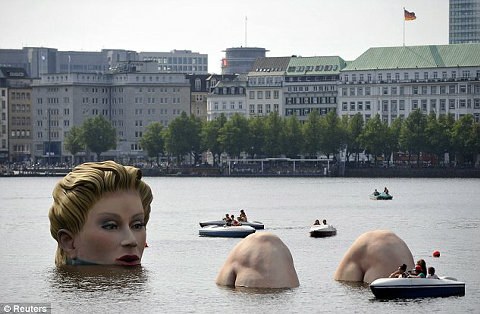 front. The impression differs considerably depending on the viewing angle ... ....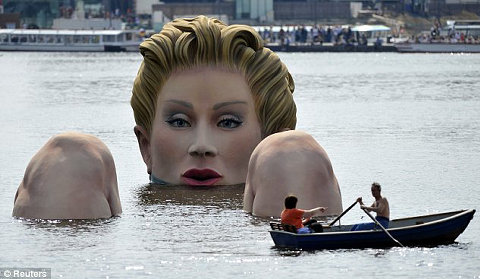 Night. Is it due to mind that somehow looks bad blood?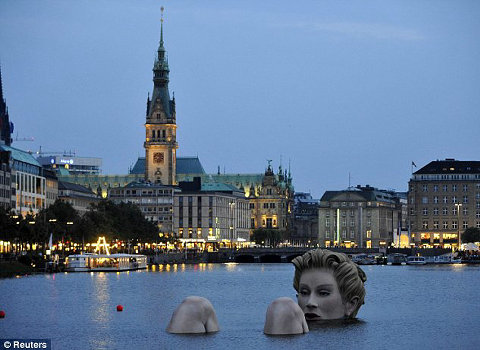 In addition, this object is made of a kind of Styrofoam called iron and "Styrofoam", and it will be decorated for 10 days. Mr. Voss, who is representative of the advertising school "advertising academy Miami Ad School", highly appreciates this object, but Mayor Markus Schreiber commented, "I am defiling the beloved lake", including Germany It seems that opinion is divided also in the country.
in Art, Posted by darkhorse_log