Eiffel tower made of chocolate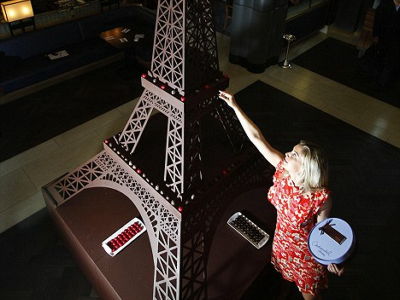 It seems that the Eiffel Tower made of chocolate with a few meters appeared in the station where many people pass. The material is chocolate, but since it is made quite solidly, it seems to be doubtful that it is actually made of plastic.

Details are from the following.
Monster chocolatiers: London gets a taste of 12ft model of Eiffel Tower made entirely of chocolate | Mail Online

This is the Eiffel Tower made of chocolate.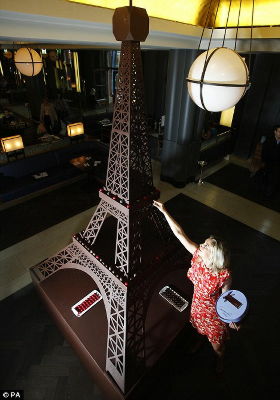 The Eiffel Tower made of this chocolate was produced by Keith Hurdman and is in LondonSt. Pancras StationIt is said that it was exhibited at. The height of this tower is 12 feet (about 3.6 m), and many people said that they saw the Eiffel Tower of this chocolate.

Keith Hurdman is showing the chocolate with the Eiffel Tower.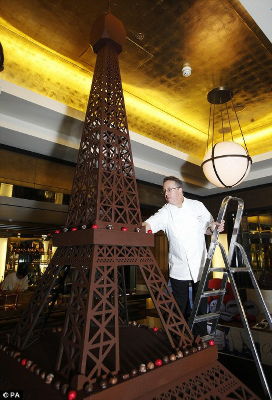 Keith is keen to continue making chocolate creations, but he seems to be crying for the soaring cacao.
in Note, Posted by darkhorse_log