Residential building "PAS HOUSE" capable of skateboarding in the room all the time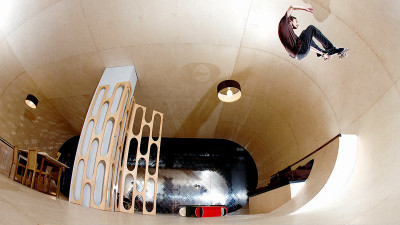 For the person who wants to bend down to Skatebo and California in the state of California USA, the concept model of a perfectly different kind of house "PAS HOUSE" has appeared.

"PAS HOUSE" has a structure as if it was made in a tube.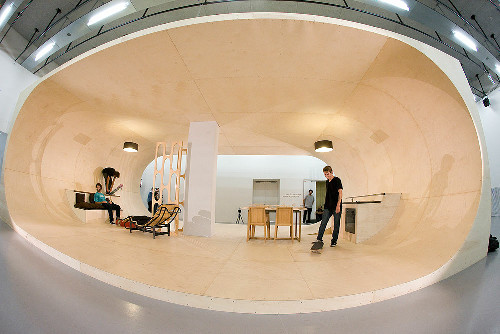 Because it draws a curve so that the wall can be used as a half pipe, you can enjoy the skateboard freely by hitting the wall.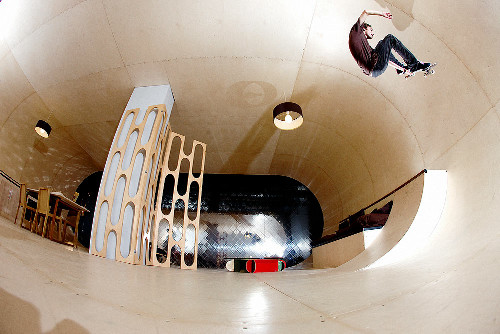 Wall mount type chair can be used like the end of half pipe.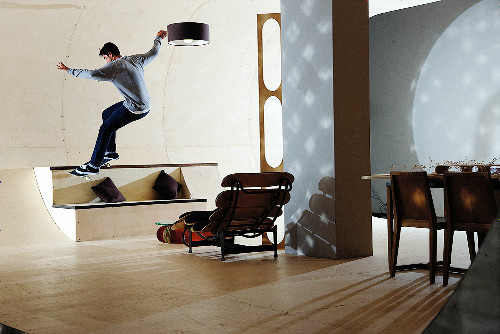 The kitchen and dining in one room, and the function of the living room are condensed.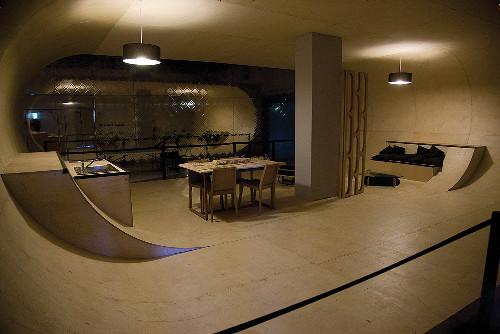 When nobody is sliding, it looks like a fancy designer's house, although there are features on the wall.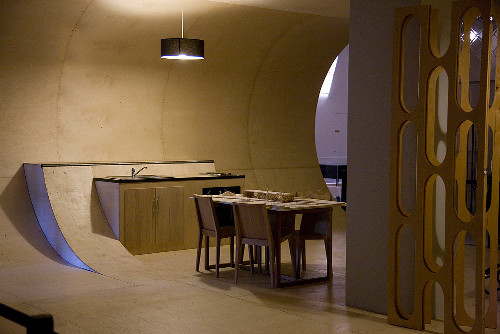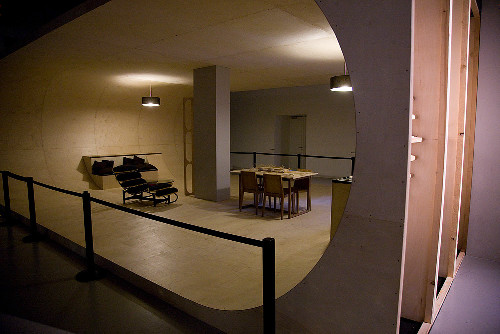 Designer Pierre-Andre Senizergues designed this house. "PAS HOUSE" was devised as a typical nuclear family housing and a docked house for skateboarding facilities. The tragedy of failing to rotate and sliding from the head to the table is predicted, but is that around that skating skater's skill?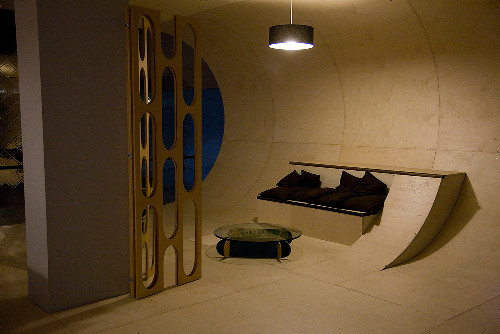 This "PAS HOUSE" model is placed on the dining table used for meals. When the completed form of "PAS HOUSE" is built, it is said that Mr. Francois Perrin, the architect, oversees it, so it seems that a house that is compatible both as a house and a skateboard competition site will be completed.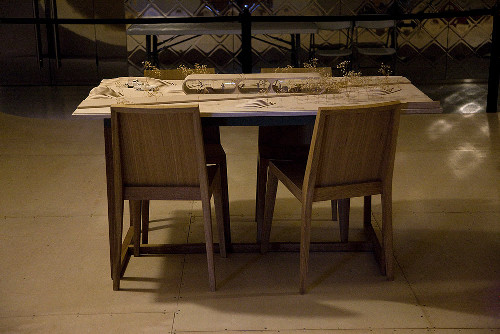 Actually the skaters will show off sliding in "PAS HOUSE", and the designer Senizergues can tell the video of the concept by themselves from the following link.

PAS House / Blog / etnies - Action Sports Footwear and Apparel
in Design, Posted by darkhorse_log