Retort curry that just goes to rice as it is "delicious curry without warming"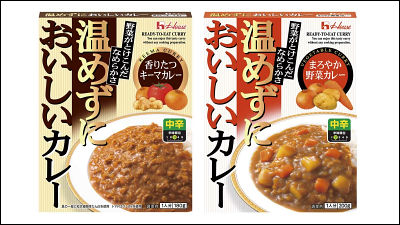 From the 22nd of August, House Foods will be releasing two types of "nice curry without warming" nationwide "fragrant fresh keema curry" all over the country. In response to the growing interest in customers' desire to eat deliciously without heating the retort curry and concerns about disaster prevention and power saving, just two rice cooked without being cooked, I can enjoy a smooth and fragrant curry ridiculously. "It is quite expected.

House "Tasty curry without warming" New release nationwide from August 22 | News Release | Company Information | House Foods
http://housefoods.jp/company/news/news3031.html

This is (180 g), Kiema curry characterized by the flavor of onions and tomatoes melted, the shrimp ginger and the refreshing scent of cardamom and blue peppers.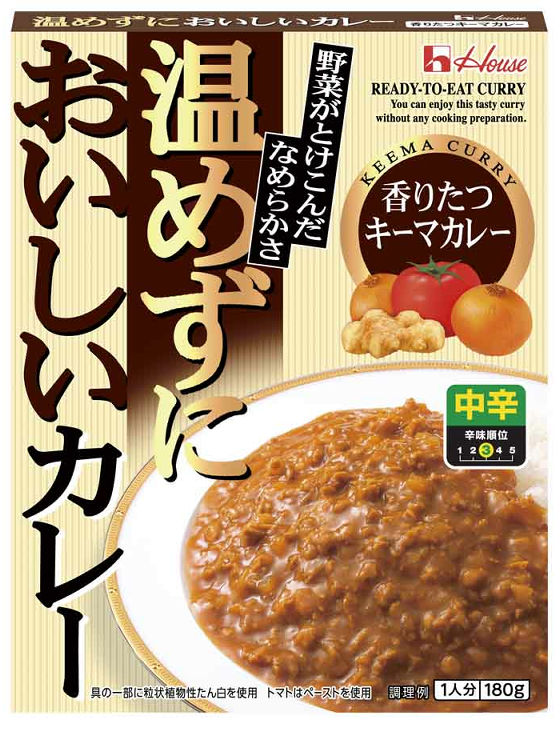 The following (200 g), the mellow melting of onions and tomatoes, and vegetable curry characterized by the fragrance of roasted curry powder seems to be.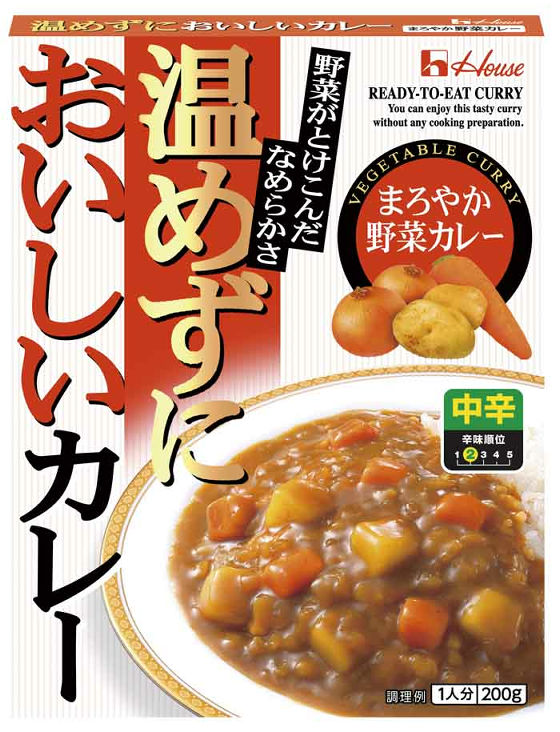 In each of them, vegetable oils and fats are used, and it is a retort curry for one serving the vegetable umami and mellowness and the scent of spices, "Emergency food at the time of disaster" "Lunch box at the time of school events and excursions" "Outdoor" It seems to be usable in various scenes.

Incidentally, it is curry of the following retort type curry which you can eat in the same way even if you do not like it.

House "Summer curry" New release for a limited time from June 6th | News release | Corporate information | House food

A little curry (sweet) (medium spicy) (LEE hotness × 10 times) | GLYCO net shop

Afterward curry like curry in curry bread is definitely curryable even if it does not warm but the new product of house food of this time asserts with the product name "It is delicious without warming" It is quite a big expectation from this point.