`` Adult's hot spicy '' boasting a capsaicin concentration five times that of `` Java curry hot '' using habanero appeared, I tried eating the most spicy retort curry in Java curry history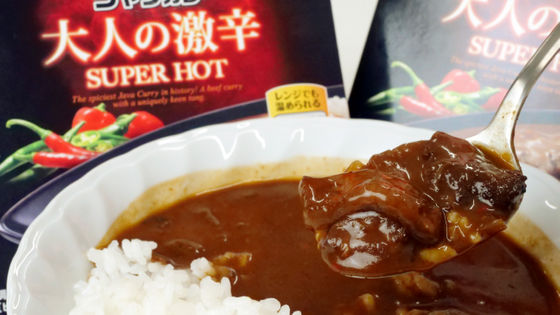 One of the retort curries that is best known for being a hot party is ' Jawa Curry Dry ', a house food product. `` Retort Java curry adult hot spicy ' ' that uses Javanese curry to add capsaicin at 5 times the concentration of dryness using Habanero to achieve the highest spiciness in Java curry history February 10, 2020 (Monday) Appears from. I was worried about how hot the spicy curry that can be eaten in a microwave oven without having to use a hot water bath, so I actually ate it.

The most spicy new item in the Java curry brand history! House 'Retort Jawa Curry' [Spicy for adults] Launched nationwide from February 10 along with the fresh-up of existing products | News Releases | Corporate Information | House Foods

https://housefoods.jp/company/news/news1001002513.html
Retort Java Curry [Spicy for Adults] | Product Catalog Top | House Foods
https://housefoods.jp/products/catalog/cd_1,088983,ret,curry,jabar.html
This is 'Retort Java curry adult spicy'.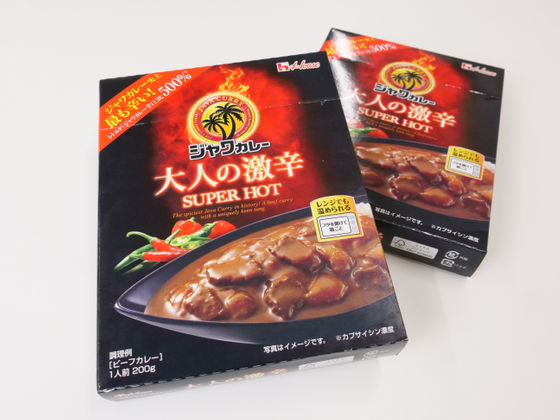 The package says, 'The most spicy Java curry ever!' The spiciness is five times that of Java curry hot.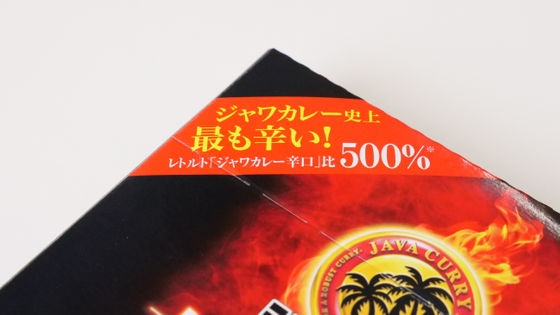 Even though it was said to be 5 times as hot, it did not come to a close, so when I checked the spicy on the
official website
, the Javanese curry hot had a spicy rank of '5' ...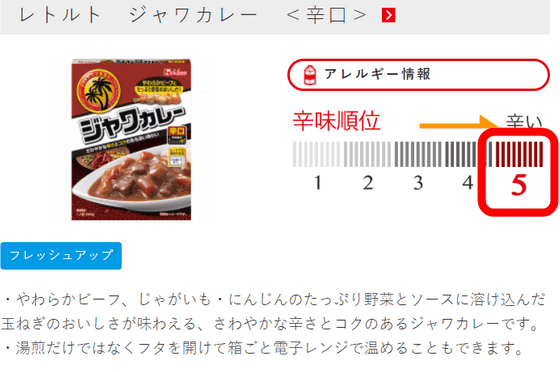 'Retort Java curry adult spicy' is simply written as 'hot spicy', and it is positioned as spicy that can no longer be categorized.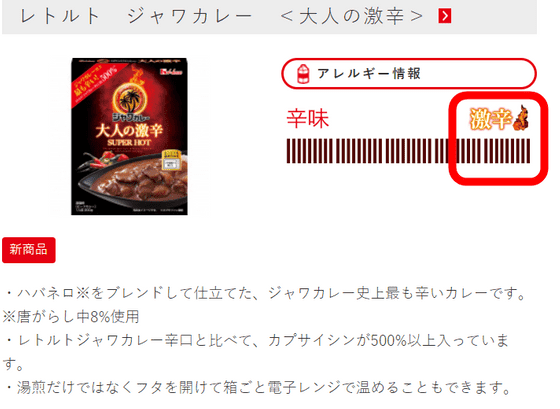 If you look at the raw materials on the side, you can see that there are three types of pepper alone, "Karagarashi", "Aokaragarashi", and "Roasted Kararagarashi".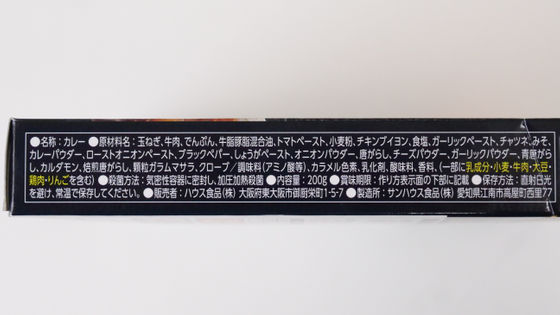 There was a note on the back saying, 'It is a very spicy curry. If you are not good at spicy, please be careful.'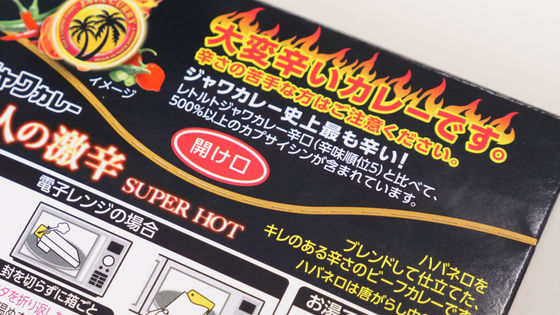 Cooking method is like this. You can warm it with hot water, but this time it will be heated in the microwave.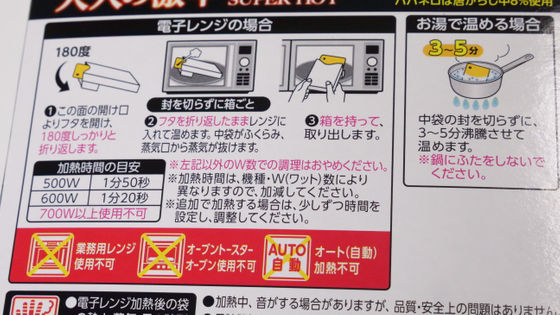 Open the package from the opening and turn it back 180 degrees ...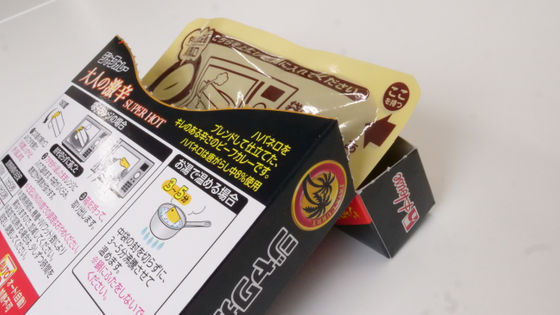 To the microwave with the lid folded.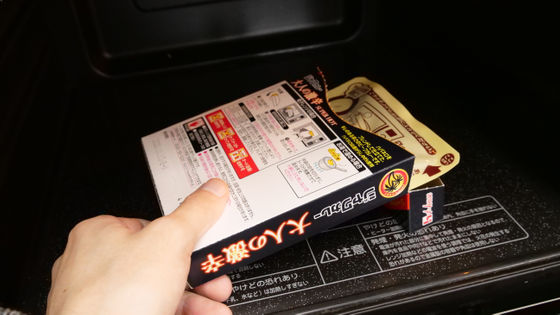 Set the output of the microwave to 600W and set the timer to 1 minute 20 seconds. In the case of 500W, 1 minute and 50 seconds is OK, but it can not be heated with an output of 700W or more.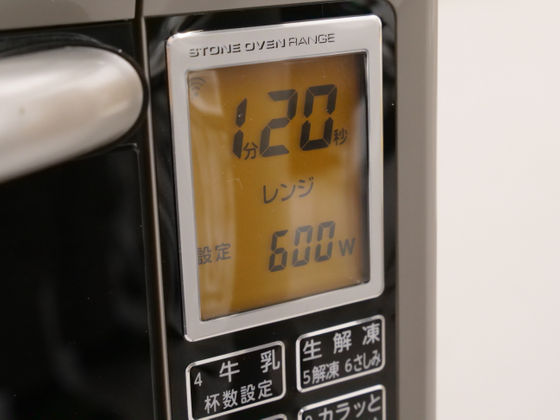 When I opened the microwave after the timer sounded, the pouch and box were bulging out.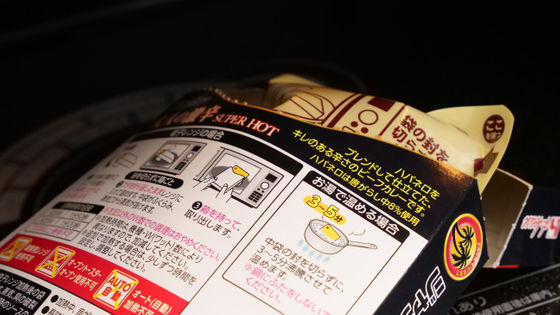 Open the pouch ...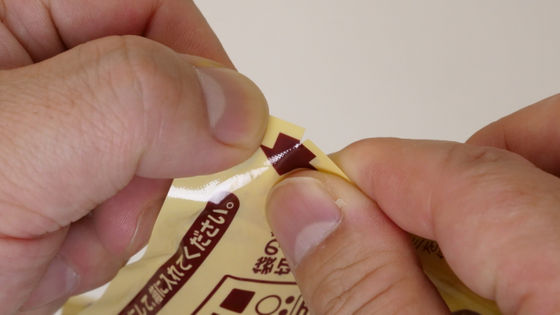 Transfer to a plate with rice.



With this alone, a warm curry rice is completed. Unlike ordinary retort curry, there is no need to boil water in a hand pot and heat it, so it is easy to make and clean up.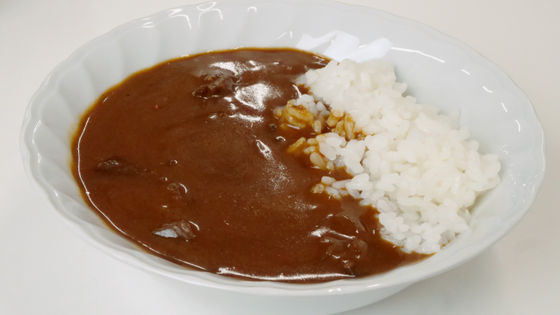 The first bite was so spicy that it wasn't much of a taste. Even medium-curd or dry Java curries are rather favorite editorial staff, but they have been hit by tears of spiciness, so those who are not good at spicy should not put their hands first.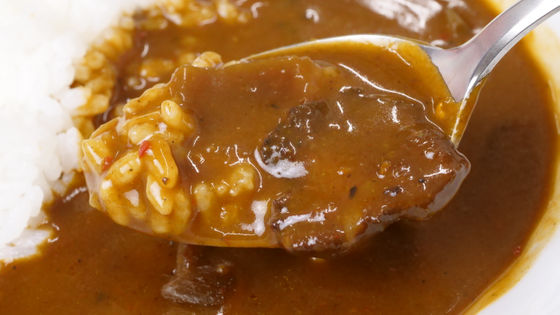 However, when I ate another bite when my tongue subsided, mysteriously spicy calmed down. Now you can feel the taste of vegetables, such as the sweetness of onions and the richness of tomatoes. It has a certain amount of spiciness even after the second mouth, and it has a sharp spiciness that does not linger. According to another editorial staff who participated in the tasting, 'If you can survive the first bite, you can enjoy refreshing spicy and vegetable sweetness.'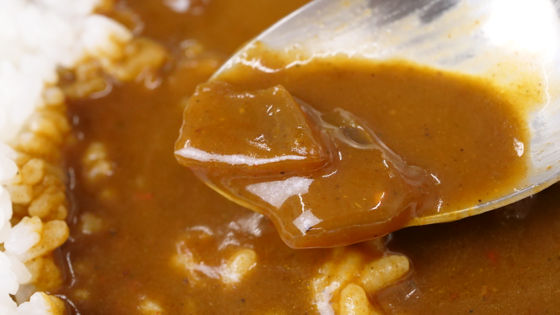 'Retort Java Curry Adult Hot' can be purchased at retail stores nationwide from February 10, 2020 (Monday), and the price is 270 yen excluding tax. Also, it was handled at Amazon.co.jp, and the price at the time of article creation was 3666 yen including tax including 10 pieces.


Amazon | House Food Retort Java Curry Adult Hot Spicy 200g x 10 | House Food |