Opened "Kaiyodo Hobbykan Shimanto" with more than 10,000 works of Kaiyodo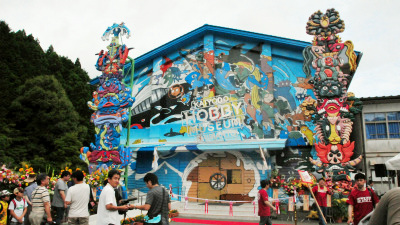 Kaiyodo boasts one of the world's leading fabrication technologies in the production and sales of garage kits and figures displays 10,000 items such as figures sold to Shimanto Town in Kochi Prefecture"Kaiyodo Hobbyikan Shimanto"We opened it today.

"Kaiyodo Hobbyikan Shimanto" this was made in Shimanto Town. I am using an elementary school gymnasium that has been discontinued.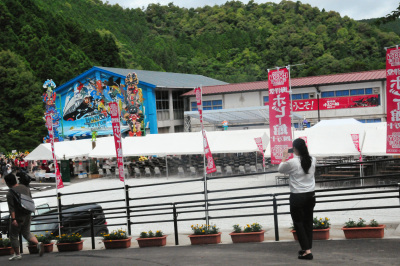 Viewed from the front.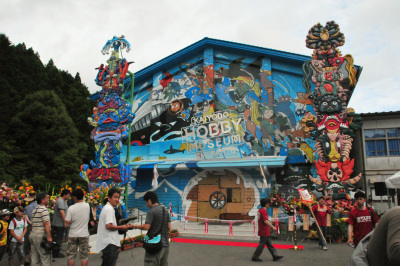 Celebration flowers have arrived from AKB48, Kodansha, Good Smile Company, etc.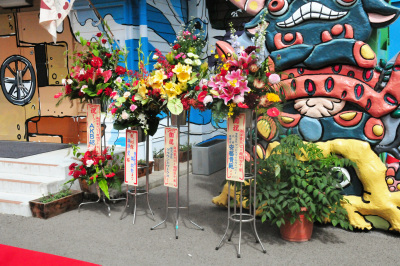 It is a hobby hall located in the mountains far from the train station, about 1 hour 30 minutes from JR Kochi Station to the Okii River station which is the nearest station, 6 km from the station, but as many as Visitors were making rows.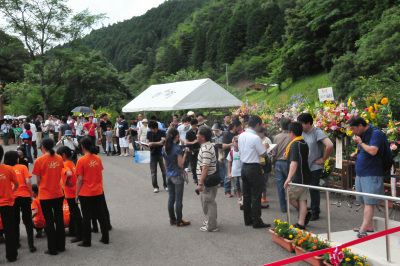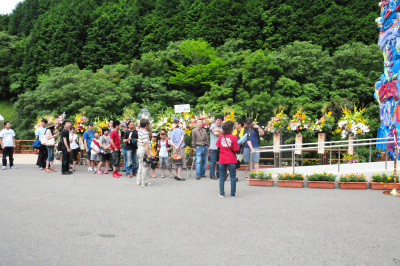 At the entrance of Shimanto at the Marine Hobby Center, Kaede Monument, which Kaiyodo has become three-dimensionalized by a famous manga artist named after Kochi Prefecture, also known as "Kappa no kuni", is lining up. This is "Taptopapatto" of masterpiece teacher 's masterpiece of the big manga world champion Tsutsumi.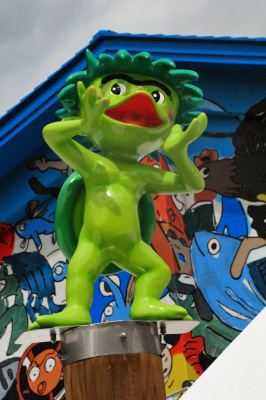 Seiichi Tanaka sensei's original "Peace Kappa".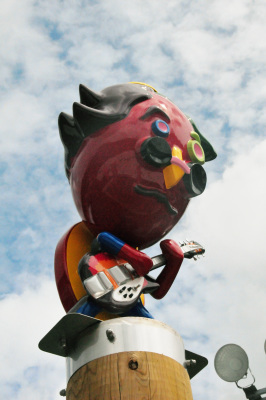 Keiko Takemiya"Soldier · Blue Kappa" by the teacher.



Kusaka Satoki"Teacher's oldest guerrilla charripper"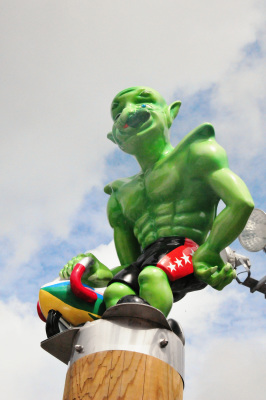 Muraoka MasahiroThe teacher "Masuke (four quarters of sumo wrestlers)"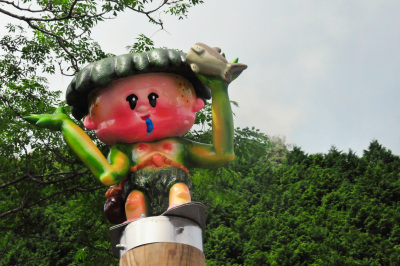 Keiichi Makino"Yosakoi kappa and sea child" by the teacher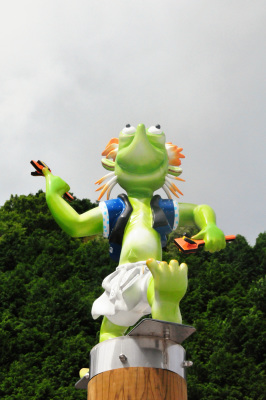 Yakase Takashi"Shimanto Toppy" by the teacher.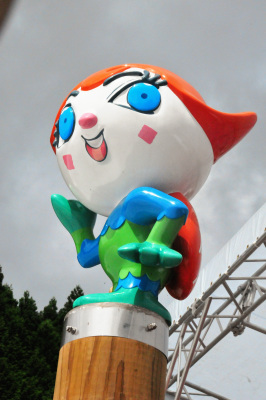 On the opening day the opening was at the entrance of the museum and figures and garage kits were also on sale.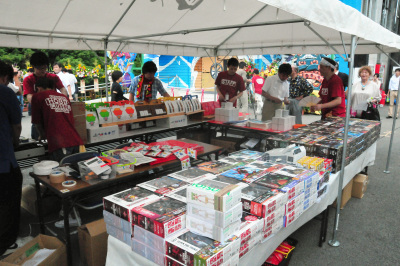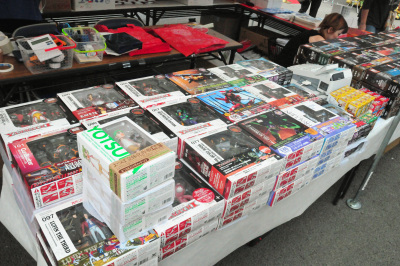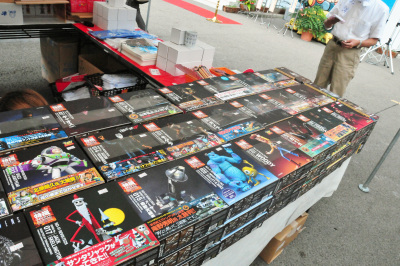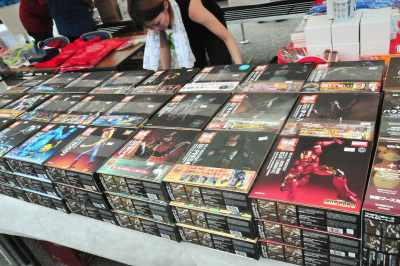 There are sales of related goods named after Kochi and Shimantocho.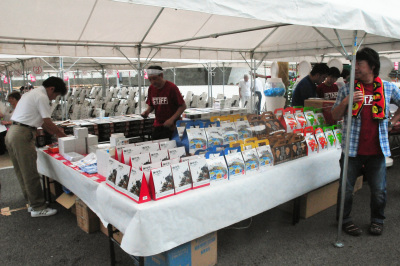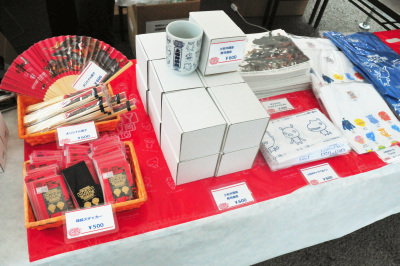 Related goods of Kaiyodo hobby museum.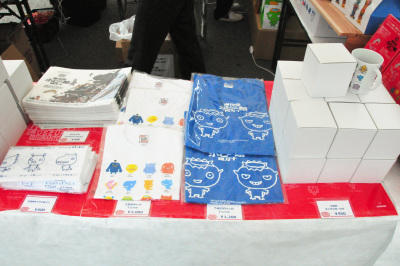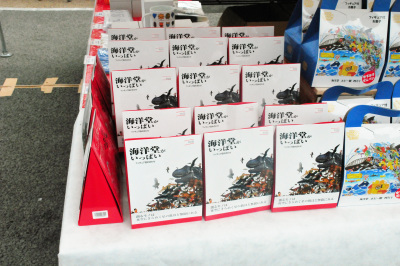 We also have products related to "Umainosuki" which mascotized Kappa's "Maonosuke" festival at "Majinosuke Shrine" in Shimanto Town.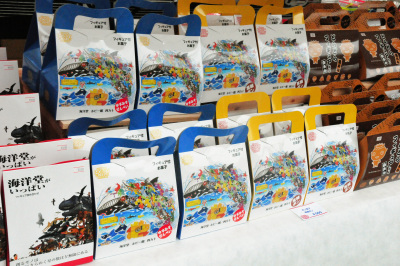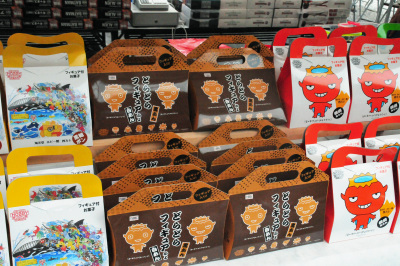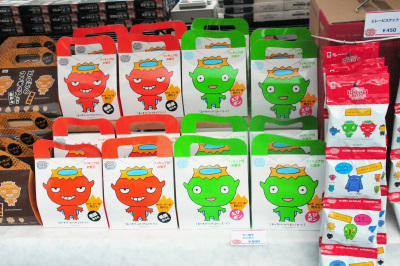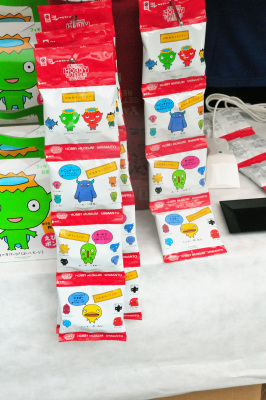 At the opening ceremony, performances of Shimanto Taiko by children in Shimanto Town were demonstrated.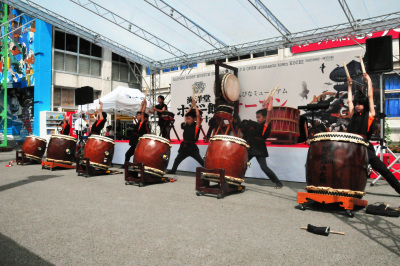 A umino-s favorite appeared.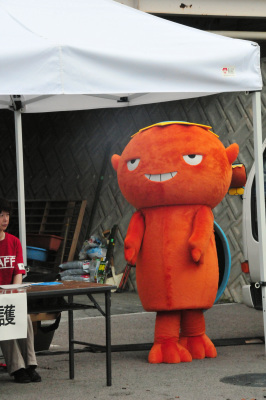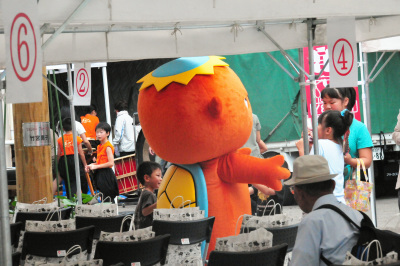 Play with the children gathered.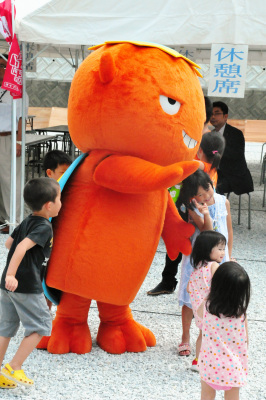 Mr. Mitsunobu Takase A congratulatory comment from the mayor of Shimanto. "The tourist industry in Shimanto Town needs attractive facilities to make visitors stay longer for a long time.The Kaiyodo Hobbykan Shimanto is an initiator and you can enjoy staying in many people and enjoying it I was working on revitalizing the tourism industry. "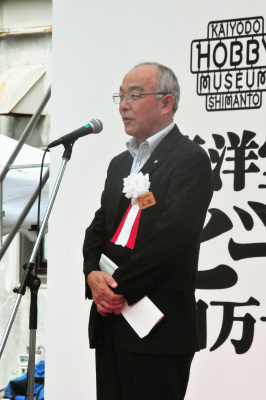 At the greetings of Mr. Osamu Miyawaki of Kaiyodo Hobbyikan, Director Shimanto, I told the enthusiasm for the museum "I am going to put more effort into the future".



In closing the opening ceremony, the town mayor, the director and others made tape cuts.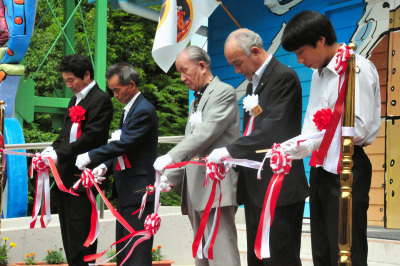 And finally opening. Visitors will purchase admission tickets at the entrance.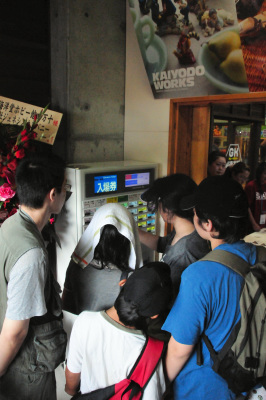 At the entrance reception, the director himself conveyed the words of appreciation to the visitors.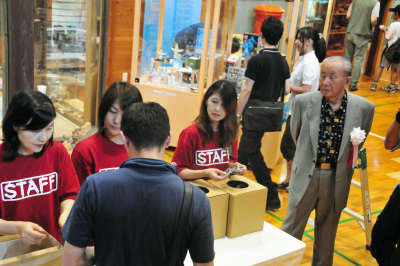 Kaiyodo Hobbykan We will inform you about the state of the tremendous inside exhibition of Shimanto in the following newsletter.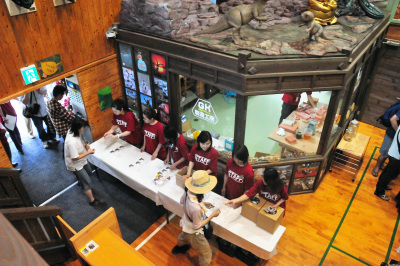 Inside "Kaiyodo Hobbyikan Shimanto" filled with about 10,000 bodies of garretties and figures