Shinran Shoin made a figure, and its quality is too good to believe even though it is said to be a work of the Kamakura period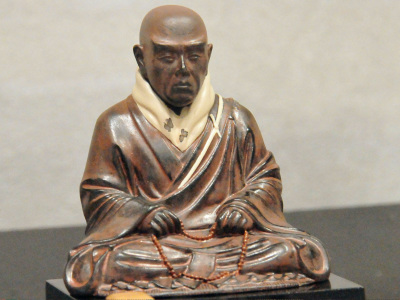 Shinran ShoninSpeaking of "Speaking of being a good person with a birthday, I am having rude and bad guys""A bad guys machine"Although it is a thinker who advocated and is still a historical figure which is said to be the founder of the Jodo Shin Buddha with about 20 million followers, 2011 seems to be Shinran's 750th anniversary this year.

It was held in commemoration of this Shinran 750 times"Shinran Exhibition"Kaito's "Shinran image", which was produced as an official figure atWonder Festival 2011 [Winter]It was being exhibited. Shinran's statue of this time is based on many statues existing in the whole country, Buddhist modeling laboratory produced Shinran Shoin statue, Mr. Takashi Kinoshida of Kaiyodo modeling department also handled the statue of Ashura It said that it reproduced. It is faithfully reproducing the atmosphere of the medieval times that it seems to believe even if it is said that it was produced 700 years ago.

Details are as below.Shinran official figure "Shinran is there" | Kaiyodo Co., Ltd.

Kaiyodo booth where Shinran style is displayed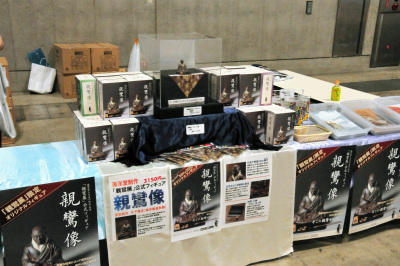 Showcase of Shinran Statue. . The inverted triangle used for Jodo Shin Buddhist memorial service is reproduced separately.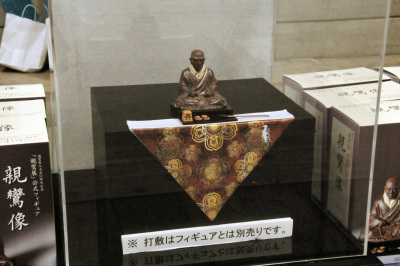 The part that looks like a collar winding is a cold weather called "hat (koushu)" and it is also seen in the existing Shinran portrait etc. As a small thing named after the harsh training "Hundredth day festival" that goes all over the mountains of Hiei mountain, a straw, a stick attached, and a pedestal and a brazier are also set.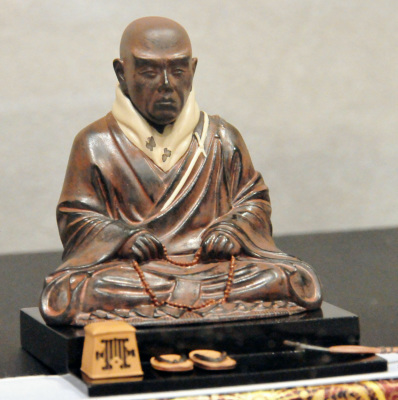 As you approach, you can see that the expression of Shinran statue is elaborately built. A calm look worthy of a saint who preached that "those who consciously recognized himself as a bad person can be saved".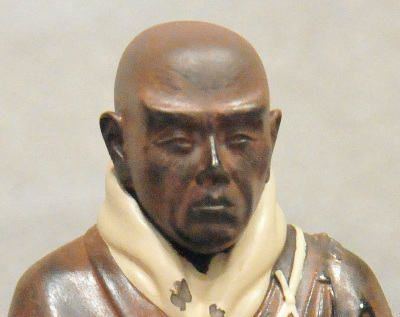 This Shinran statue was usually sold at the venue of "Shinran Exhibition", but this time limited edition of 200 bodies at the One Fest site. Unit 3150 yen (including tax).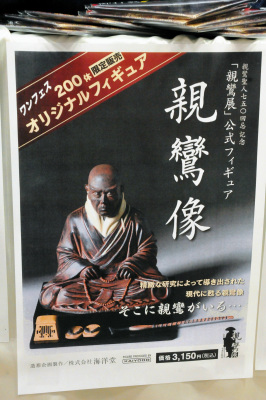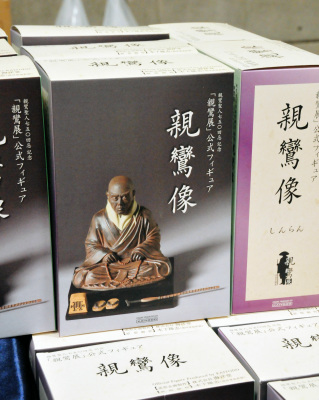 The batting is sold separately 1100 yen (tax included).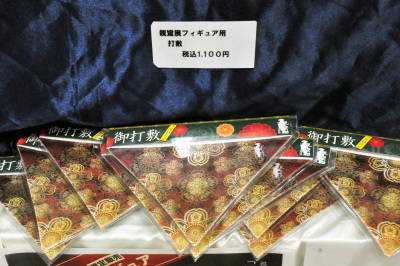 Original straps and clear files were also sold.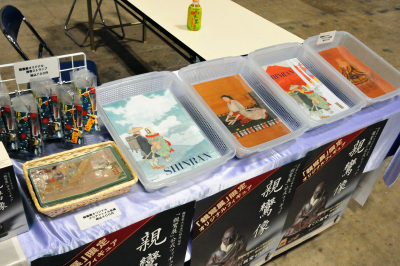 Original clear file is 400 yen (tax included).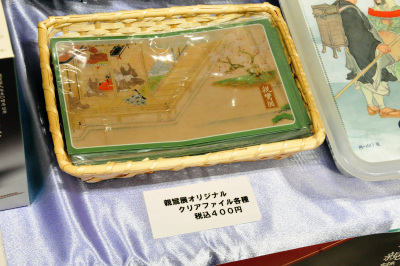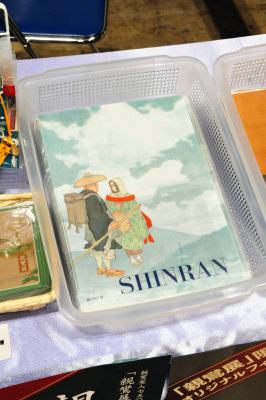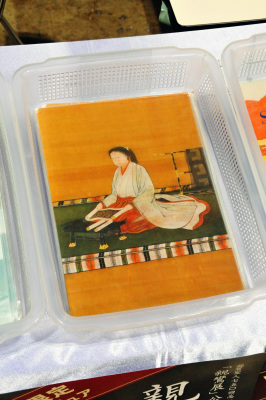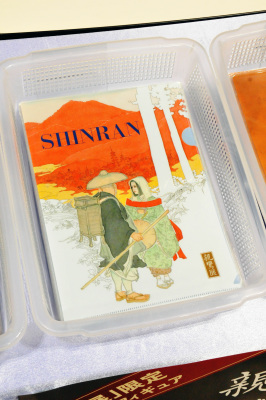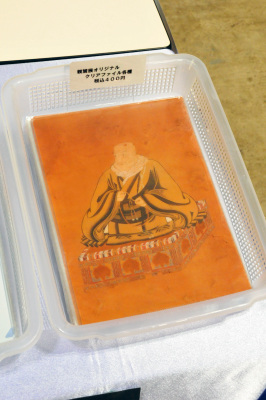 Original strap 700 yen (tax included).