One bottle of 50,000 yen wine "Evangelion Sparkling" photo review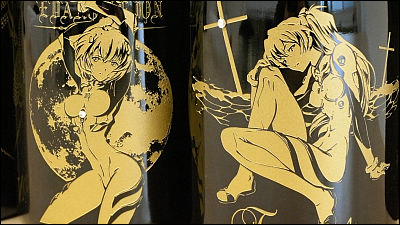 Embroidered Swarovski crystal in the design of Eva's first machine · Ray · Asuka, limited to 333 each, the lot number is allocated from 001 to 333, one 50,000 yen will be "Evangelion SparklingThe series was brought into the editorial department secretly, so we decided to take a photo review.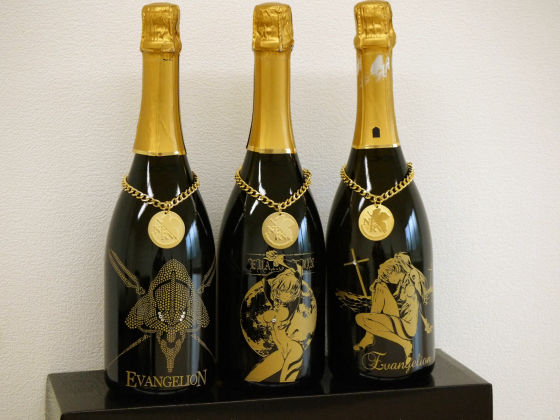 The contents are sparkling wine by the French winery "MONTS-MALERET", alcohol degree is 12.5%, capacity is 750 ml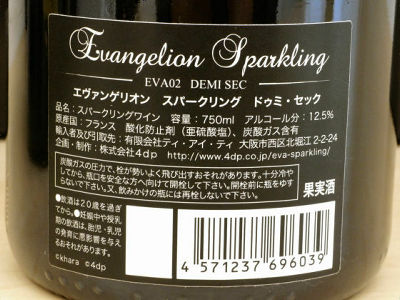 This is a box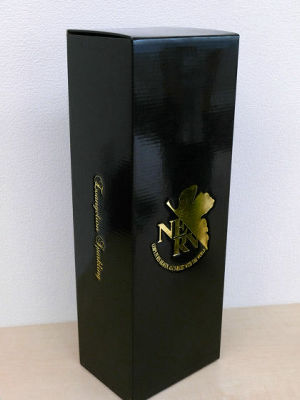 Mark of NERV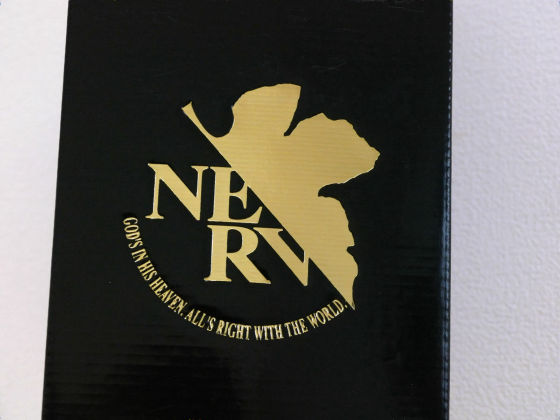 back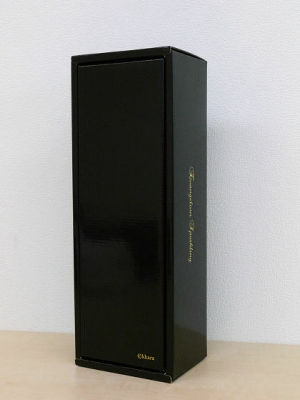 At the bottom of the back is a logo indicating that it is a formal license from color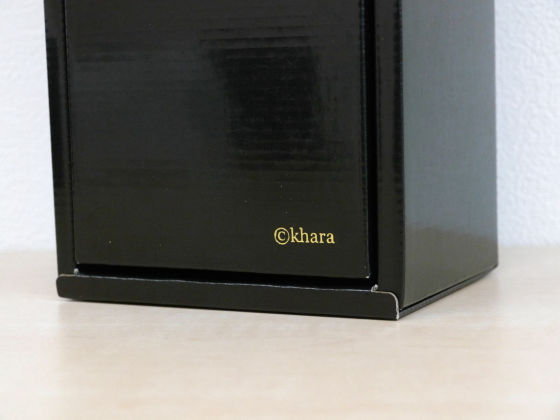 This is the first one, "Evangelion Sparkling EVA 01 BRUT (Brut) Dry"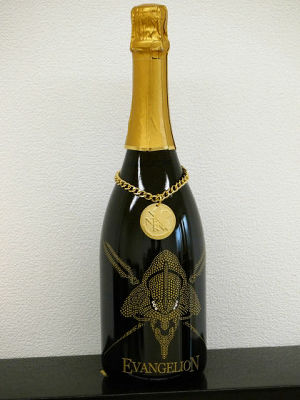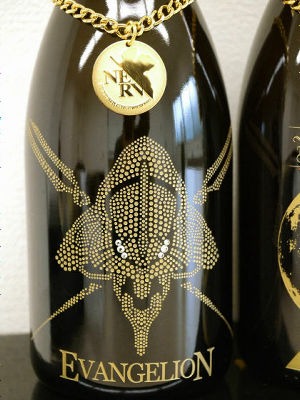 Overall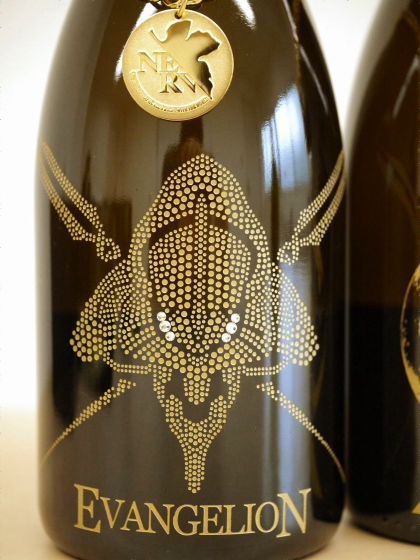 Nelfloggo is like a medal in this way so that each bottle sticks together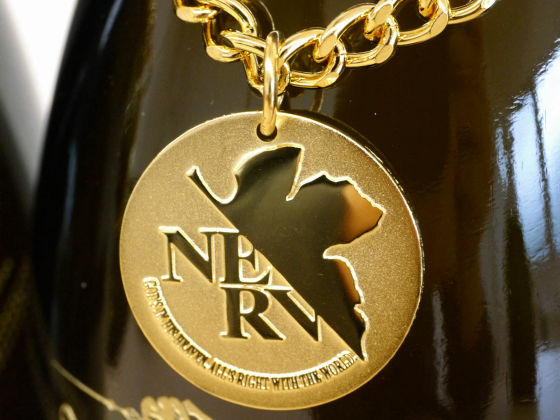 Back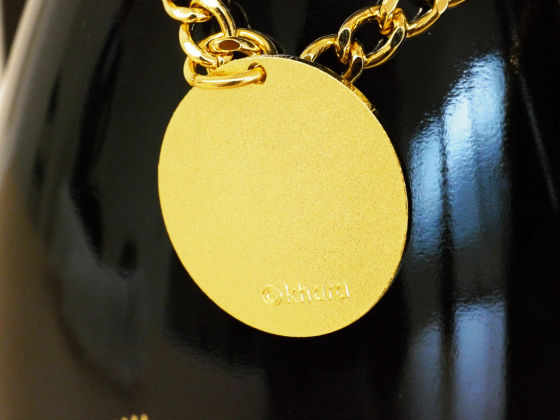 Such a design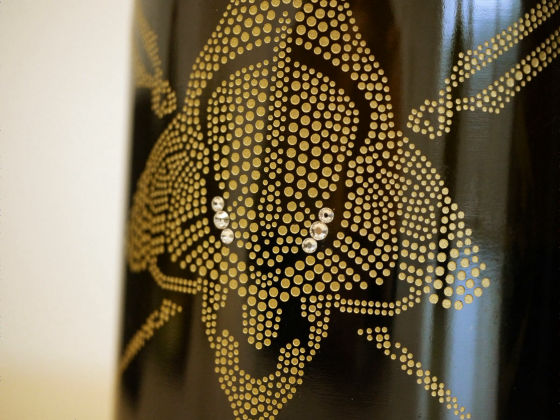 Swarovski crystal part of the eye



The second one, "Evangelion Sparkling EVA 00 SEC (SEC) Nakaguchi"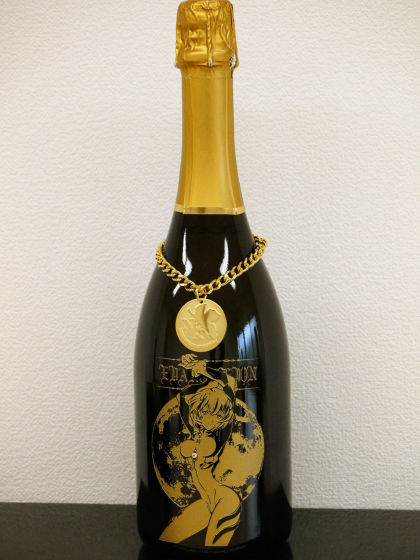 The design is Ray



Like this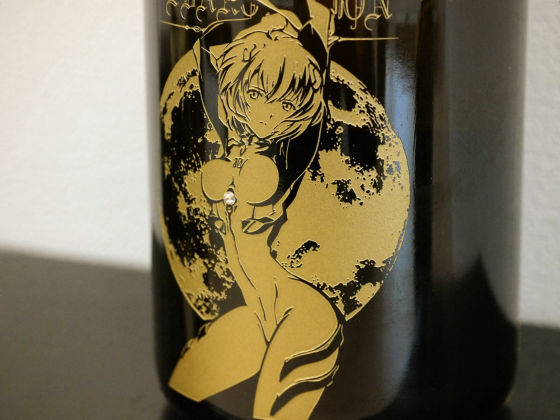 Swarovski crystal on the chest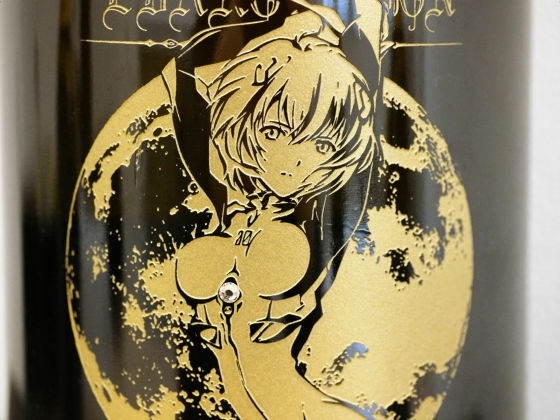 The third one, "Evangelion Sparkling EVA 02 DEMI SEC (Dumi · Sec) Sweet"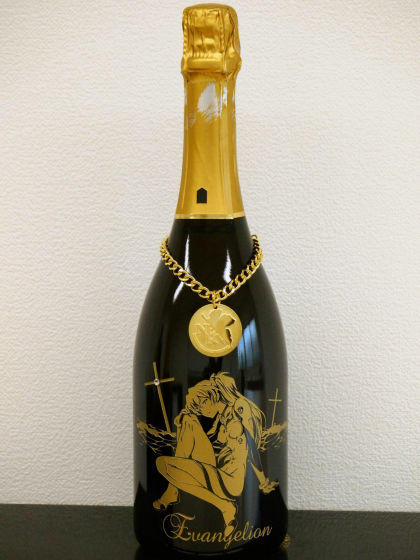 The design is Asuka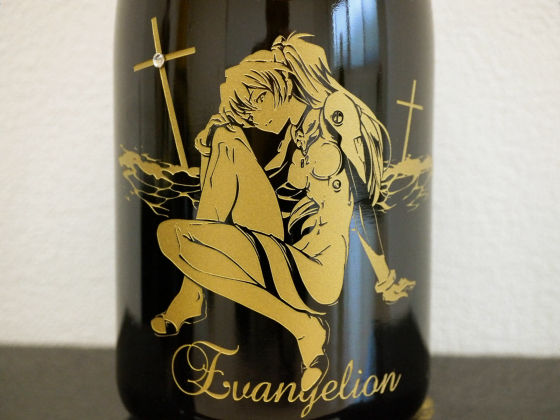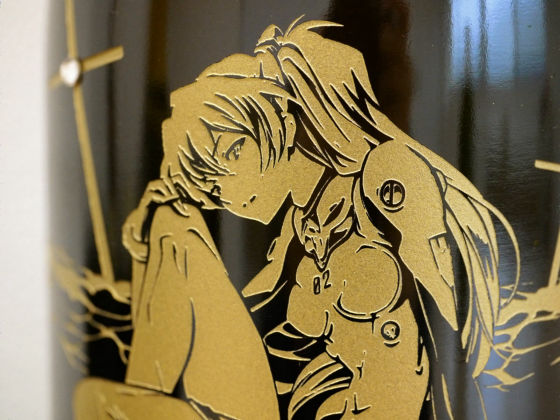 Swarovski crystal on the part of the cross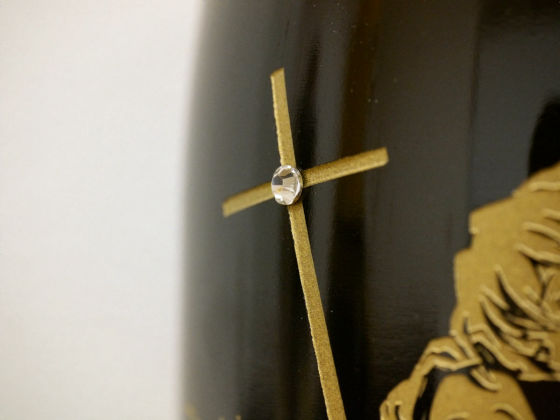 Enclosed instruction manual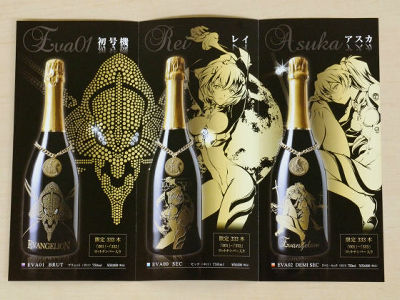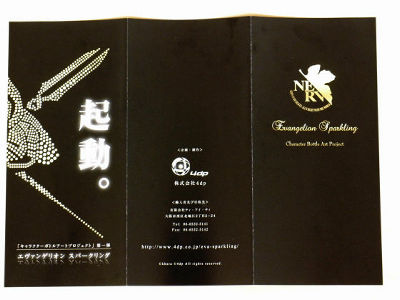 Maybe I think "why Mary does not exist" ......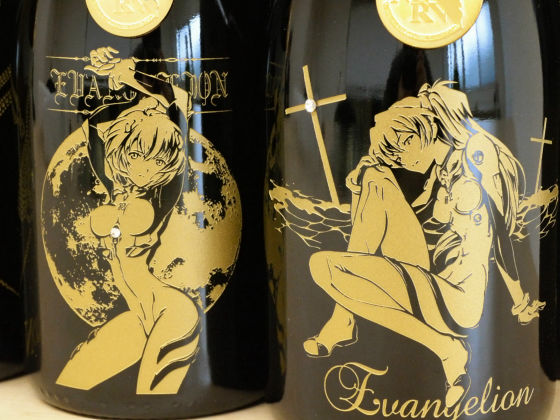 That is it, yes, it is.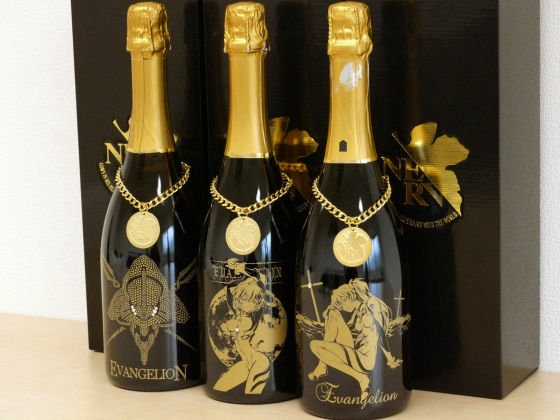 ◆ For personal purchase
Limited evangelion sparkling appeared! Evangelion Sparkling ~ Character Bottle Art Project ~ | animate ONLINE SHOP (Animate Online Shop)
http://www.animate-onlineshop.jp/special/eva-sparkling2/pc/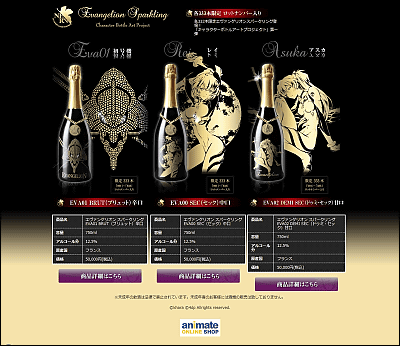 ◆ For business use
Each 333 Evangelion sparkling appeared! "Character bottle art project" first bullet
http://www.4dp.co.jp/eva-sparkling/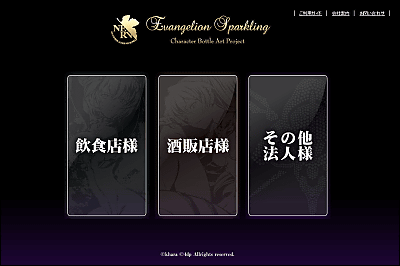 In addition, it seems that it handles also in the following shops.

Maid Cafe & Refleology Sorcerity Mei Dolce Osaka
http://www.maidolce.com/index.html

Karaoke Pasera 【Farewell party · Second party party · Karaoke ranking】 Akihabara Pasera Showa Dori kan
http://www.pasela.co.jp/shop/akihabara/

Akihabara 【Farewell party / Second party meeting】 Akihabara Pasela electric branch store
http://www.pasela.co.jp/shop/akiba_denki/

BAR NERV - NERV -
Kobe branch
TEL: 078-335-5651
Address: 2-11-1 Shimayama Besso Chuo-ku Kobe City Hyogo Prefecture KSM Building 4F

Osaka branch
TEL: 06-6213-5030
Address: Osaka-shi Osaka-shi Maeemon-cho 7-12 Taiyo Building 2F

Nagoya branch
TEL: 052-451-3205
Address: Tsubaki-machi Nakamura-ku Nagoya City 20

Nakano branch
TEL: 03-3387-1173
Address: 5-58-9 Nakano Nakano-ku, Tokyo Social Building B1F

In addition, we plan to make unopened items as gifts for presents in gift articles around the end of July.