"Kannagi" serial revival for the first time in two and half years, scheduled for irregular series in the meantime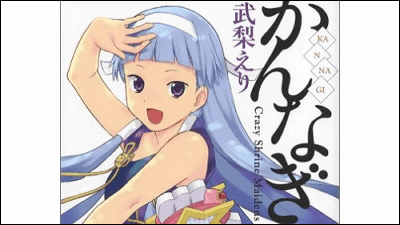 I Kunishi "Monthly ComicREX"In a series work,The series was suspended from December 2008"KannagiIt was revealed on the site of the author himself that it will be restored for the first time in two and a half years.

With the little one
http://takenote.xsrv.jp/

According to Mr. Eri, Mr. Eri Kanashi who is the author of "Kannanashi", the series resumes from ComicREX 9th Month released on July 27th, and it will decorate the cover & top sizing color. The first three episodes (schedule) are serialized, and it seems that the series is scheduled to be serialized every other month or every other month.

This is because Mr. Munehi's physical condition has not yet recovered enough to withstand the serialization, because Mr. Mukuri says he wants the reader to wait for a long time, he wants to keep continuing little by little It seems to be judgment by editor.

Currently, ComicREX parody work of "Kannagi" by Mr. Yuhashi's older brother · Yuuki YoichiReproach」Is serialized, but since the start of the series was after the closing of Dennis, it will be posted together for the first time in the September issue.