Full HD video playback OK for naked eye 3D, multimedia player with browser also appeared "COWON 3D"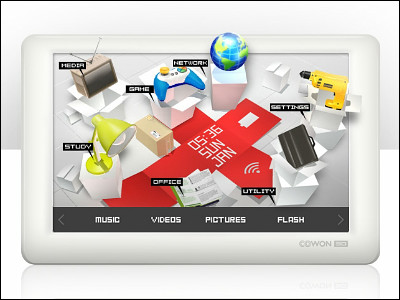 Ultra high-end MP3 player that adopted Android for OS and also supports playback of full HD (1920 × 1080) movie "D3 plenue"COWON selling favorite players such as" Naked eye 3D compatible multimedia player "COWON 3D"We announced to release the.

It also supports the naked eye 3D contents newly as it is, while keeping the high function that the player had until now, such as the full HD video playback function.

Details are as below.
CoWon Japan Co., Ltd. The first 3D PMP | New release of "COWON 3D" [Digital Pride COWON] to the palm of Glassless 3D

This is the "COWON 3D" body. It has 4.8 inch wide VGA (800 × 480) naked eye 3D display, 64 GB memory, IEEE 802.11 b / g compatible wireless LAN, HDMI terminal, microphone etc, and Windows CE 6.0 is adopted as OS. Release date is June 10Official siteDirect sales price at 48,800 yen. It plans to sell at Amazon.co.jp and Bic camera, sofmap, Yodobashi camera some stores as well.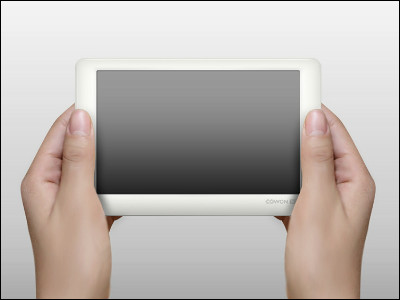 Video codec supports DivX 3/4/5, Xvid, H.264 (MPEG4 - AVC), WMV 9/8/7, MPEG 1, file formats including AVI and MPEG, MKV etc. Audio codec supports MPEG 1 Layer 1/2/3, WMA, OGG Vorbis, PCM, FLAC, True Audio, Monkey's Audio, MusePack, WavPack.

The main body size is 128 mm × 82 mm × 17.3 mm, and the weight is 232 g. Battery operation time is up to 45 hours for music playback and up to 10 hours for movie playback.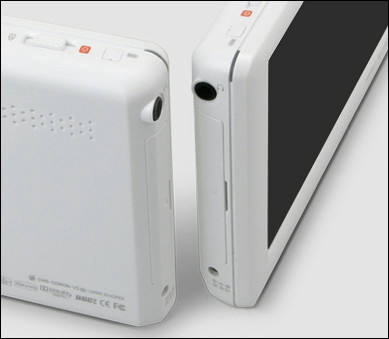 It is also possible to attach a strap.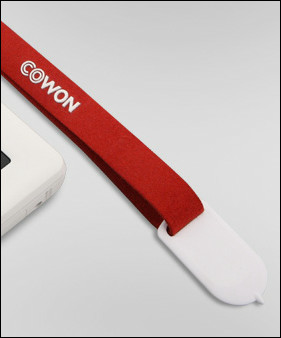 The adopted 3D interface looks something like this. You can browse using "Opera Mobile" and view images in JPEG, PNG, BMP, TIF, RAW format.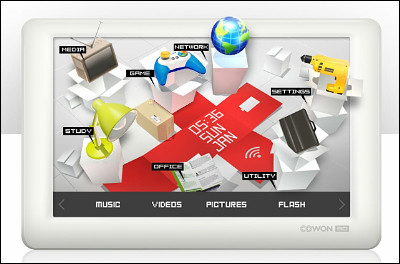 By adopting high-quality sound technology "BBE" and equalizer etc, enjoying music with high sound quality is also a feature of "COWON 3D".