Free software to extract Twitter password "TwitterPasswordDecryptor"


I have let the browser remember the password to log in to Twitter, but it is useful when you do not know what the essential password was, you can not log in from a different computer, or you are in trouble when using it from a smartphone free software"TwitterPasswordDecryptor"is.

In principle it is very simple, it is just that it analyzes and saves the password saved by the browser and displays it.

Download and use from below.
* Depending on the nature of the software that extracts the password, it may respond as spyware or malware depending on the antivirus software or security software that you use as resident, but since it is false detection, there is no problem.

TwitterPasswordDecryptor: Twitter Password Recovery Software | www.PasswordForensics.com
http://passwordforensics.com/twitter-password-decryptor.php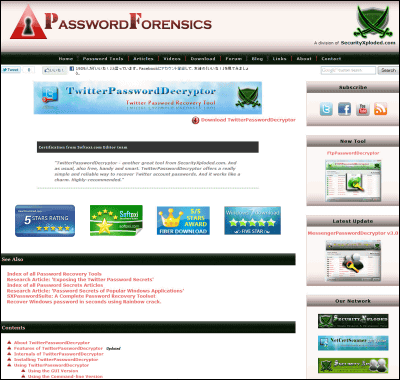 First of allAccess hereThen click the "Download" button to download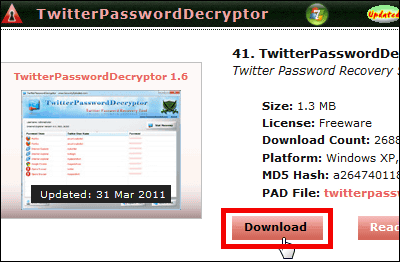 Download the downloaded ZIP fileExplzhExtract with



Run "Setup_TwitterPasswordDecryptor.exe" inside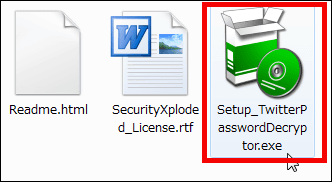 Click "Next"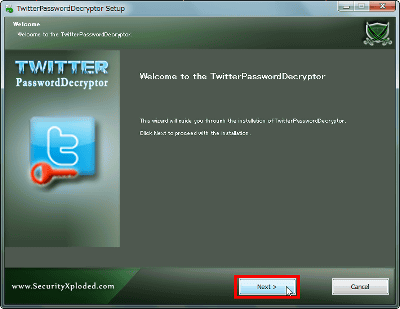 Please check and click "Next"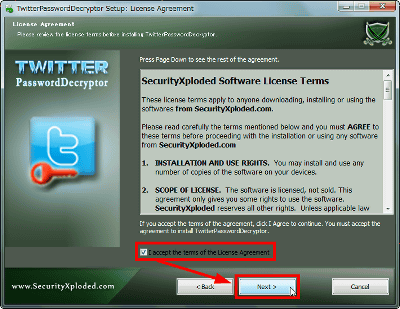 Click "Next"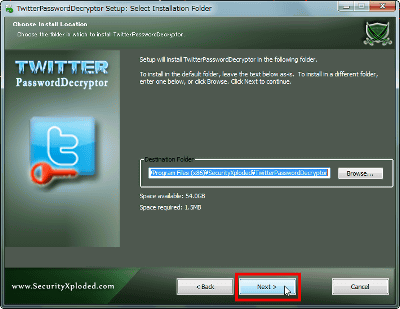 Click "Install"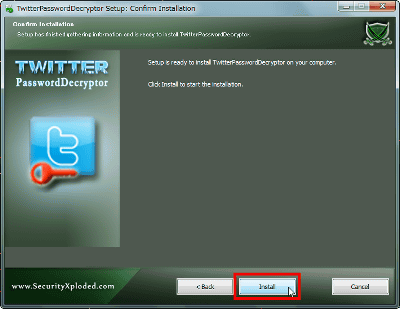 Installing ...... Wait for a while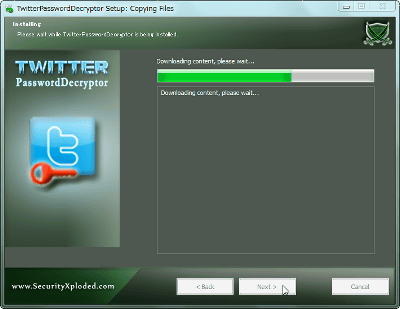 Click "Next"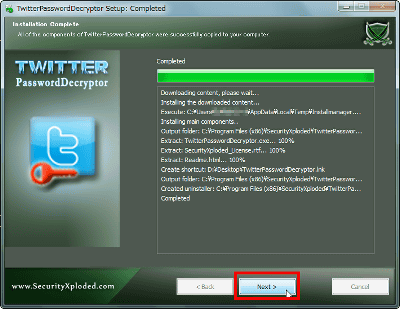 When you click "Finish"This pageIt opens, and at the same time the main unit starts up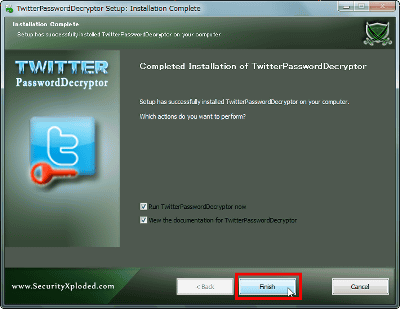 When you start, click "Start Recovery"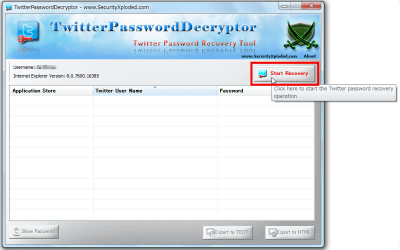 Then the Twitter password saved in each browser is displayed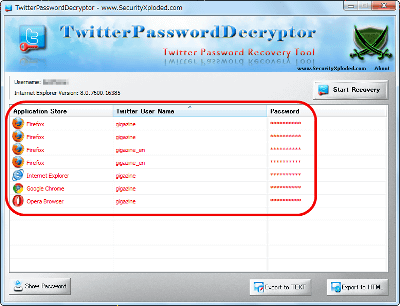 Click "Show Password" at the bottom left to become "****" and you can read the hidden part




If you click "Export to TEXT" in the lower right corner, all passwords are listed and saved as a text file, and clicking "Export to HTML" lists all passwords as HTML files and saves them.




To save as a text file, click "Export to TEXT", decide where to save and click "Save"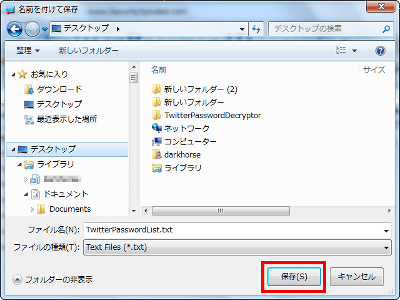 It will be listed like this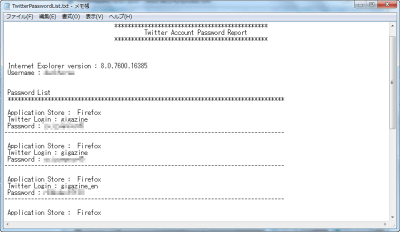 To save as an HTML file, click "Export to HTML", decide where to save and click "Save"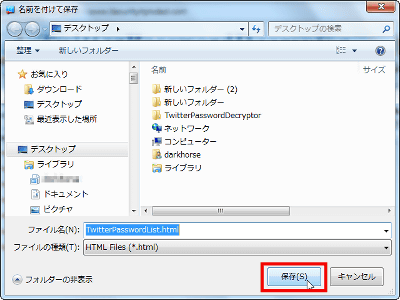 Then it will be listed like this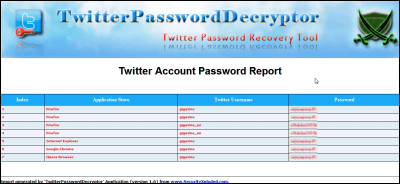 It is possible to operate on Windows 7 / Vista / 2003 / XP, and the corresponding browsers are Internet Explorer · Firefox · Google Chrome · Opera Browser · Safari · Flock.