High-performance multimedia player compatible with HD movie playback and Flash content "COWON V5" appeared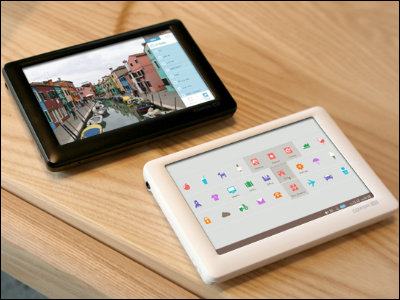 Recently, music players that are compatible with movie playback are becoming popular, but portable multimedia players that support HD movies and Flash content "COWON V5"Has appeared.

It can enjoy on popular file formats such as AVI and WMV, and 4.8 inch large screen display compatible with touch operation without converting HD movies such as H.264 format, as well as output to TV using HDMI connection , It also supports capacity expansion using SDHC card slot.

Details are as below.
Kowon Japan Co., Ltd.
The impression and surprise of HDTV in palm
New release of portable media player "COWON V5" that made it possible to reproduce HD image quality

According to this release, on March 5, "COWON V5" will be released as the latest model of portable media player.

"COWON V5" carries WVGA (800 × 480) liquid crystal of 4.8 inches, and it supports high-speed movie playback and playback of Flash content of up to 1280 × 720 30 fps with high processing performance, and also supports HDMI output terminal It is possible to output to LCD TV by mounting it. In addition, it is a model that can add capacity by using SDHC card slot.

This is "COWON V5". The size is 128 mm × 82 mm × 15.7 mm and weighs 197 g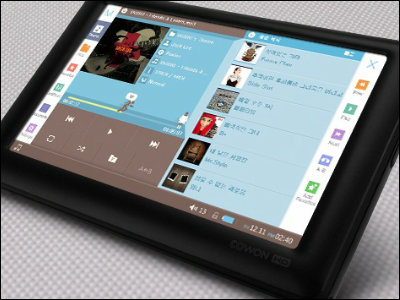 SDHC card slot installed. We support expansion up to 32GB.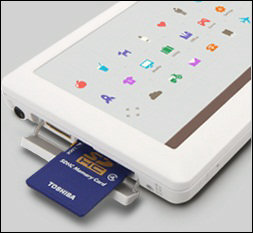 It is also possible to output to a TV using HDMI. It also supports optical digital output of audio.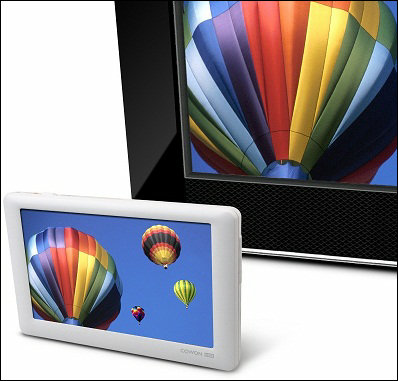 Black model and white model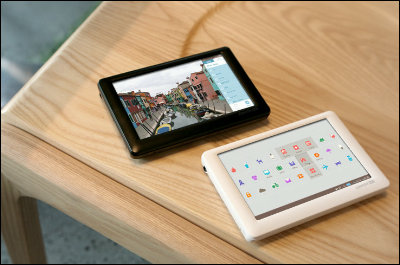 Silver models are also available. Here is the release date and price unknown.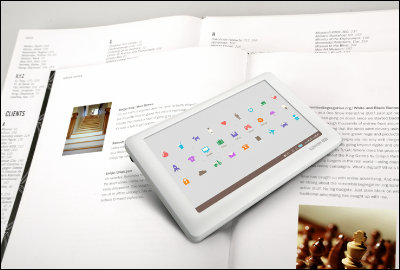 The type of video that is supported. It supports a number of formats such as DivX 3/4/5, Xvid, H.264, WMV 9/8/7, so it is nice to play many videos without encoding. By the way, file formats which are not supported or files outside the standard can be converted and played with the included software (JetAudio).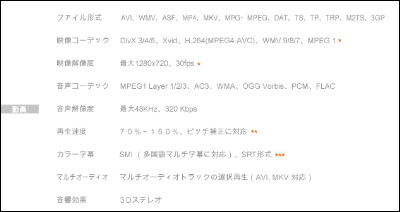 This is the form of music that we support. In addition to adapting to a variety of codecs such as MP3, WMA, OGG, WAV, ASF, FLAC, 39 kinds of equalizers and supplementing the lost sound "BBE technology"Is also adopted, you can enjoy music with high sound quality. You can also view pictures and text files.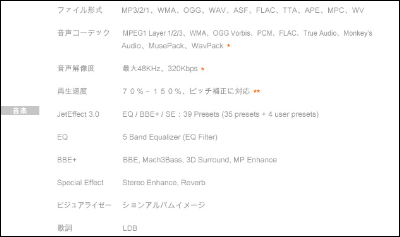 The direct selling price is 39,800 yen for 32GB model of white and black, 24,800 yen for 8GB model of white, and 36,800 yen for 16GB model of black.

The product information page is from the following.

Cowon V 5