Tough Windows 7 equipped tablet PC "Xplore" that can withstand hard applications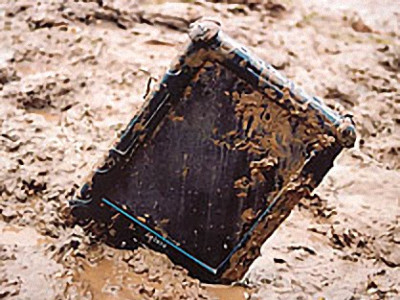 Since notebook PCs and tablet PCs are precision instruments, there is no such thing as using it after getting wet or being covered with mud, but I want the hardware that is as durable as possible for the working environment to be harsh There should be some people say.

"Xplore" is a tablet that can withstand harsh environments that satisfy the needs of such people. Its design isToughbookLike what I got like, au's smartphone announced yesterdayG'zOne IS 11 CAIt is a feeling that it seems to come with Bibitsu if the person who likes it.

Details are as below.
Xplore Technologies
http://xploretech.com/

Appearance of "iX104C5 DMSR Dual-Mode Sunlight-Readable". When it is called a tablet, it is thin and has a convenient image for mobile, but it is a heavy feeling to betray it.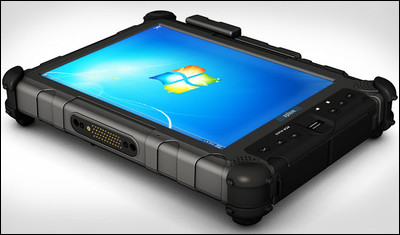 CPU is Intel Core i 7 620 UE processor 2.13 GHz, chipset is Intel QM 57 Express, memory is 2 GB (maximum 8 GB). The OS is Windows 7.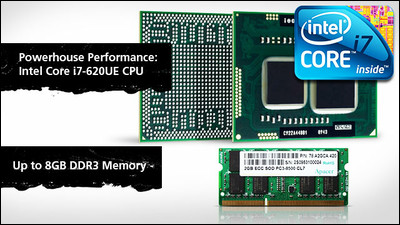 Antennas are stored in the upper part of the main unit. In addition to supporting 802.11 a / b / g / n wireless LAN, Gobi 2000, Bluetooth 2.1 + EDR, GPS etc are installed.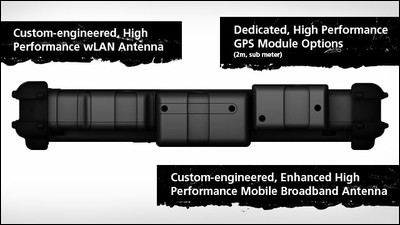 Place the buttons in the lower part when the body is vertically oriented. It seems that it also has a fingerprint authentication system.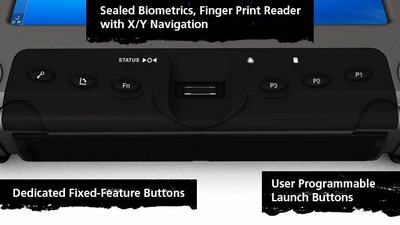 Connector part with optional xDock.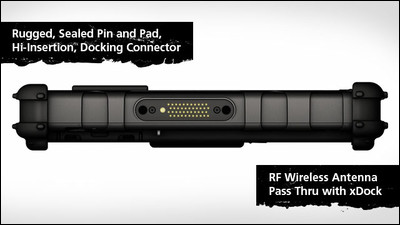 External connection terminals include two USB, earphone jack, LAN port, D-sub 9 pin serial port, etc.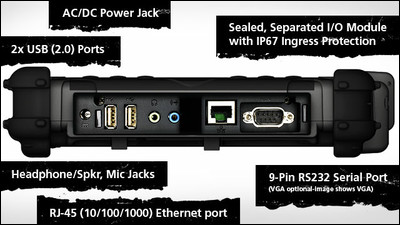 Moreover, a stereo speaker is carried.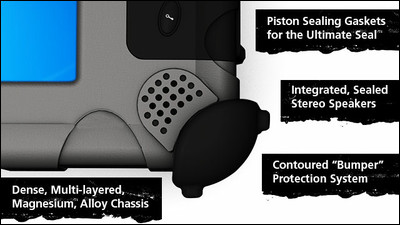 Operating temperature is -20 degrees to 60 degrees, heat resistant temperature is -51 degrees to 71 degrees. Moreover, it seems that it can be durable for 40 minutes even in an environment with an hour of rainfall of 100 mm and a wind speed of 40 mph / hour (about 64 km, wind speed 18 m / s) ... Is it possible to use it in the typhoon?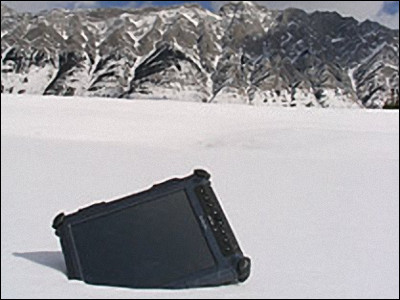 In addition, there are some variations of specification differences.