Popular drama series "ER Emergency Rescue Room", Best episode and popular character released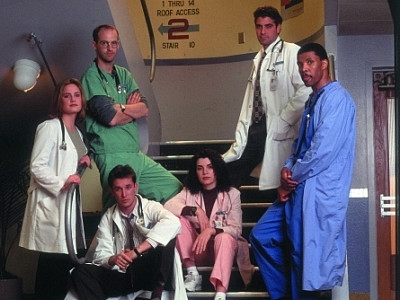 A drama "ER emergency room" produced based on Michael Crichton's novel "Five Cartes" as an original. A total of 15 seasons were broadcasted in September 1994 to April 2009 in the United States, and NHK broadcasted in Japan from April 1996 to March 2011 in Japan.

This final season DVD "ER Emergency Room XV " will be released and rental starts from April 27. In line with this, best episodes and favorite character top 3 were announced. There are 331 episodes in all, but what was your favorite episode which the fans chose as a matter of fact?

Details are as below.
A work that summarized the episodes of Michael Crichton, a writer known as "Jurassic Park", "Rising Sun" "Timeline" and other writers, was her "medical record". And, with this work as the original, the drama made on the stage of ER (emergency room) of Chicago's county general hospital is the "ER emergency room".

The drama started broadcasting at NBC in September 1994, and NHK started broadcasting from April 1996 in Japan. In overseas dramas, if popularity falls, there are cases where it will be terminated shortly at the end of the season, but ER was proud of high popularity for a long time and broadcasting was done for 15 seasons.

Club WarnerAccording to the questionnaire conducted for the members, it was the first episode of the first season "Sweet Invitation" that was chosen as the best episode in the episode of 15 seasons.

This seems to have been an episode created as a pilot version, and John Carter, who will play a central role in the subsequent drama, is a medical student that comes to the ER of County General Hospital as a medical student. Chief Resident's Green, ER's conscience, was bothered by a hospital with better conditions than the county, and surgical resident Benton succeeded by making a surgical operation without consent, and he was praised as director of surgery as "best resident" Also, Carol of the nurse head is brought in to attempted suicide, as if it were a roller coaster episode.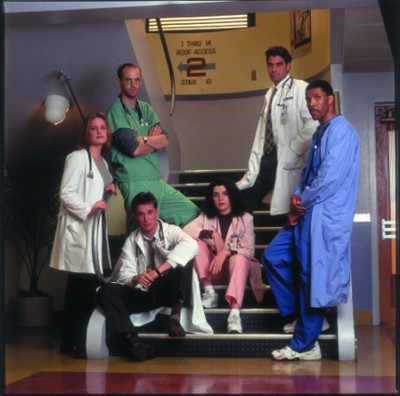 By the way, the 2nd best episode is the season VIII episode 21 "I will entrust", where Green, who became a brain tumor, went to Hawaii with her daughter, Rachel, and finished last time.

The third place was season VI 14th episode "sadness" that Lucy will die, although all ER work hard to help Carter who was severely injured by a patient with schizophrenia and Lucy, a medical student .

The top three of my favorite characters were Mark Green, No. 1, John Carter, Douglas Ross 3rd place.

The No. 1 mark · green is a chief resident active in ER from the first season, who later supported ER as a staff doctor. It is the most common sense person among the individuals with many distinctive persons, the relationship is also relatively gentle, but later collapsed with a brain tumor, retired from ER and devoted to treatment.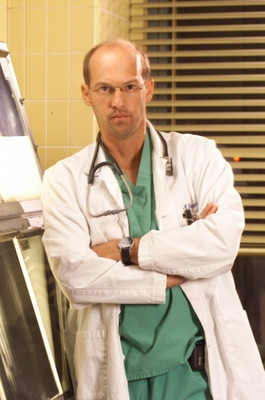 John Carter, No. 2, is a medical student who came to ER at County General Hospital in the first episode of the first season. I will be promoted from interns to residents, chief residents, and staff doctors, becoming the central figure of the ER after the death of Green.

Douglas Ross, No. 3, is a doctor in pediatrics, a terrible playboy. Work has its own strong belief, which often causes problems, and in the fifth season he finally leaves County General Hospital. Although he is only 1/3 as seen from the whole season, he is a character with many turns as a close friend of green when watching drama from the beginning, maybe it was impressive.

"ER Emergency Room XV Collector's Box" is a 5-DVD set, about 995 minutes in total (22 episodes). Audio includes English and Japanese, subtitles are 3 patterns of Japanese, English and Japanese dubbing.

The price is 15,550 yen including tax, the first limited edition comes with a perfect guide that summarizes the history of luxury outer box & all seasons as a bonus as a bonus. Release is April 27, rental is also starting on the same day.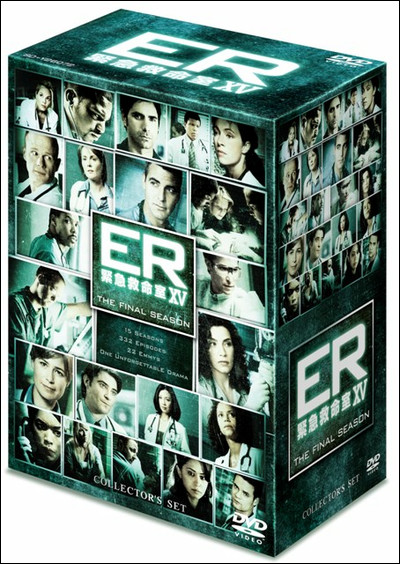 ◆ Main Cast
Mark · Green: Anthony · Edwards (Dub: Inoue Michihiro)
John Carter: Noah Wiley (Dubbed: Hiroaki Hirata)
Peter Benton: Erik La Salle (Dubbed: Akio Otsuka)
Douglas Ross: George Clooney (Dubbed: Koyama Koya)
Carol Hathaway: Juliana Margleys (Dubbed: Yukari Nozawa)
Susan Lewis: Shelly Stringfield (Dubbed: Kaori Yamagata)
Kelly · Weaver: Laura Inness (Dubbed: Koji Komiya)
Jenny Blake: Gloria Leuven (Dubu: Takemura Akiko)
Anna del Amico: Maria Bello (Dubbed: Atsuko Tanaka)
Elizabeth Cordey: Alex Kingston (Dubu: Ryoko Sakakibara)
Lucy Knight: Kelly Martin (Dubbed: Masako Yamamoto)
Robert Romano: Paul McLean (Dubbing: Naoya Uchida)
Luca Kovacci: Golan-Vishnik (Dubbed: Masaki Terasama)
Abbey · Lockhart Mora · Tiany (Dubua: Nanae Katsuragi)
Gregory Platt: Megi · Pfeiffer (Dubbed: Kusunoki Dai)
Michael · Galant: Sharif · Atkins (Dubble: Kenta Miyake)
Niela · Lasgotola: Perminda Nagra (Dubbed: Yuko Kaida)
Archie Morris: Scott Grimes (Dubbing: Yuji Watanabe)

© 2011 Warner Bros. Entertainment Inc. All rights reserved.
in Note, Posted by logc_nt