"Photoshop" starts from 5000 yen / month, Adobe starts a new billing method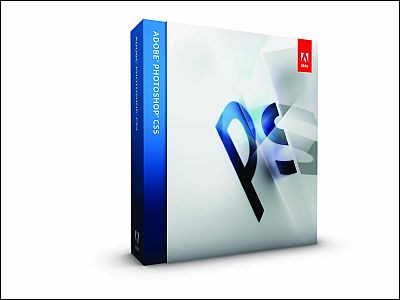 Adobe, which handles a lot of software for creators such as "Photoshop" and "Illustrator", introduced a new billing method.

On the other hand, it is a revolutionary plan that makes it possible to use "Photoshop" which is also high-priced, which is also known as expensive "with only" 7000 yen per month, and that Adobe will change the software release interval I have announced.

Details are as below.
(PDF file)Adobe announces Adobe Creative Suite 5.5

According to Adobe 's press release, the company has started introducing a flexible pricing plan by "subscription" as the "Adobe Creative Suite 5.5" is released.

This is a plan for users using previous versions of "Creative Suite", users without upgrade pricing, freelance or small business executives, and those who want to use the software flexibly only when needed , You can always use the latest version without having to prepay the full price of software.

About pricing of an interesting subscription is only 7000 yen per month for main products such as "Adobe Photoshop" and that it can be used for 19,000 yen per month for "Adobe Creative Suite 5.5 Master Collection" . By the way, it is expressed as "only 7000 yen per month", but it is actually used within the company's press release.

Subscription list. Not only "Monthly Plan" paid monthly but also "Annual Plan" which can be used cheaper more is set up.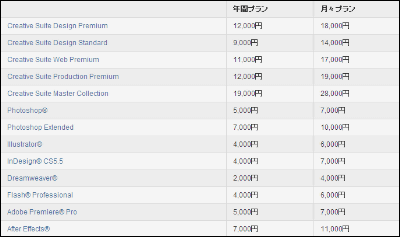 In addition, Adobe changed the release strategy of Creative Suit products from the release of "Adobe Design Premium CS 5.5", and said that new products will be provided at intervals of 24 months in the future. In addition, in order to ensure that creative professionals can always use the latest technology necessary for content creation, we will make an intermediate release within that period.