"AMD's Fusion APU is better than Intel's Core i 7," said AMD's allegory movie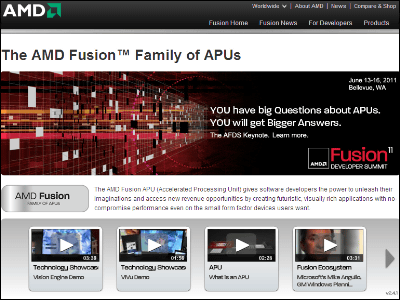 AMD released by CPU maker major "Fusion APUAlthough laptop computers equipped with processors called "this year" have been released one after the other this year, AMD has released a demonstration movie that compares the performance with Intel's "Core i 7".

Fusion APU shows an overwhelming performance difference to Core i 7, and it is content that AMD can barely read the intention of making it public.

Details are as below.
This is the movie. It is a PC equipped with Intel Core i7-2630QM (2.0 GHz) on the left, "Fusion APU" on the right, AMD's quad-core processor "A8-3510 MX".

YouTube - AMD Fusion APU Llano in a Multi-Tasking Technology Demonstration



I started the benchmark of "Final Fantasy 14". AMD Fusion is displayed smoothly, whereas Intel Core i 7 displays frankly.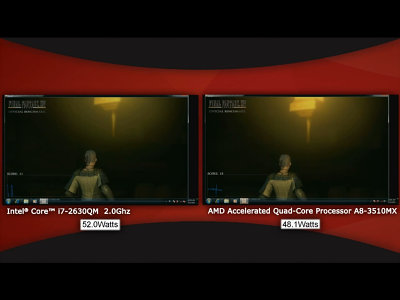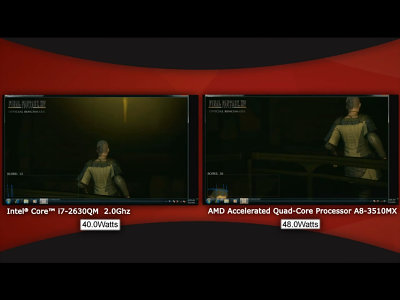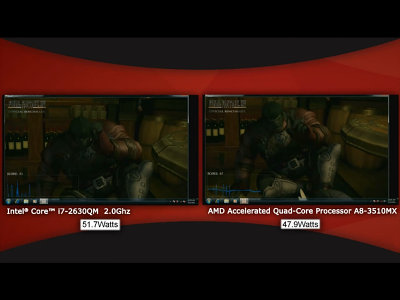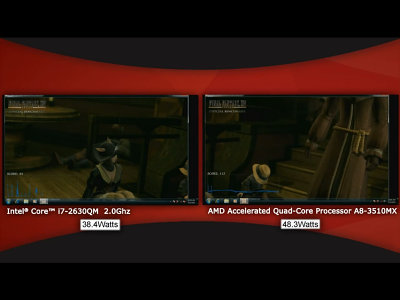 Next, start spreadsheet software.



We also play movies.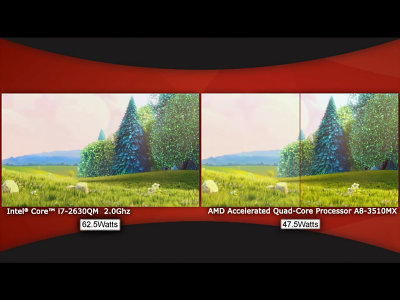 Placed multiple tasks at the same time. Even though it works more smoothly than Core i7, AMD Fusion overall has lower power consumption.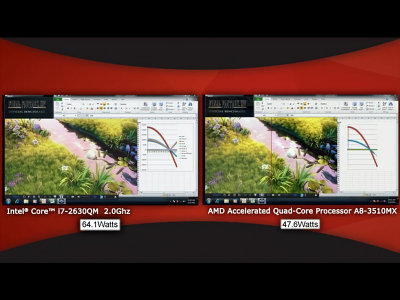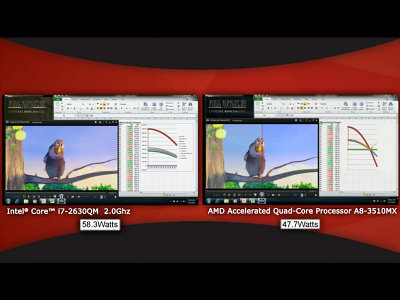 Also display 3D graphics.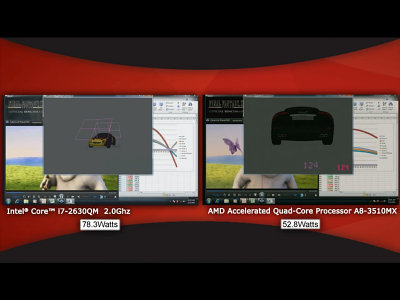 "AMD Fusion" is rendered crispy, while Core i 7 processor far from comfort. The performance difference is clear and you can hear the AMD victory declaration.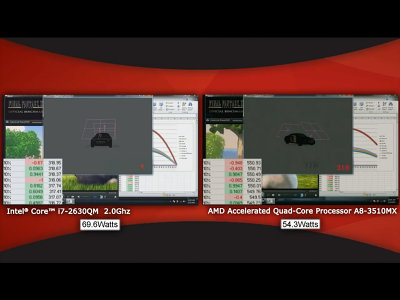 By the way, the system requirement used for comparison is like this. Both have 4 GB memory and 128 GB SSD etc. We have all specs except CPU and chipset.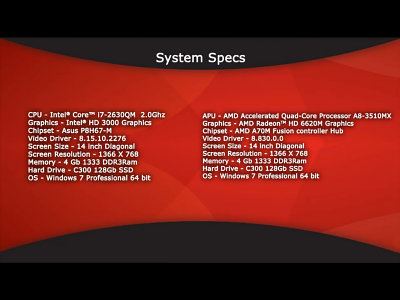 It is a reason for why this result is such a reason, since "AMD Fusion" is a CPU with a GPU incorporating a graphics chipset "Radeon HD 6620 M" on the CPU, it does not have a separate graphic board In the state, it is realized higher graphics performance than Intel's Core i7.

In addition, AMD acquired ATI which had been working on the Radeon series in 2006,Released chipset with built-in graphics function in 2007We have been devoting a vigorous attitude to integration of graphic functions for some time.