Technique to make charging time of smartphone or tablet terminal "half" to practical use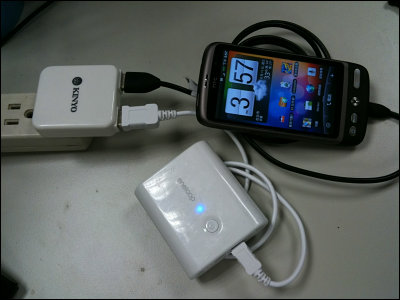 ByAngeloSu

As the main body performance such as processing capacity improves, the number of smart phones and tablet terminals equipped with a large capacity battery is increasing, but the problem that becomes a problem by all means the time to charge the main body.

If you forget to charge your mobile phone before going to bed at night, it often happens that you can not charge satisfactorily in a short time before you go out in the morning, but techniques to halve the charging time for smartphones and tablet terminals will also be available within the year It became clear that it is put to practical use.

Details are as below.
Power management solution reduces charging time by 50 percent | ST Ericsson Technology Blog

PM 2300, PowerHUB - ST - Ericsson

According to ST Ericsson's official blog, which handles semiconductors for mobile devices, the company has developed a new output operation solution called "PM 2300".

"PM 2300" is to enable high-speed charging of mobile devices by adopting a dual DC circuit composed of two small coils, and the conventional standard mobile device charges 1.5 A (1500 mA) Meanwhile, the device equipped with the "PM 2300" will be able to charge at 3 A (3000 mA), which is twice as high as that of the device.

This not only halves the time required for charging, but it is said that it can charge enough even while fully using mobile devices while charging, the first tablet device equipped with "PM2300" will be available in autumn 2011 Scheduled to be released on.

"PM 2300" is expected to be widely adopted not only for tablet terminals and smartphones but also for feature phones and portable devices, so it seems to be expected for future activities.
in Mobile, Posted by darkhorse_log