Pretty solid tea flavor, "refreshing tea & milk" taste review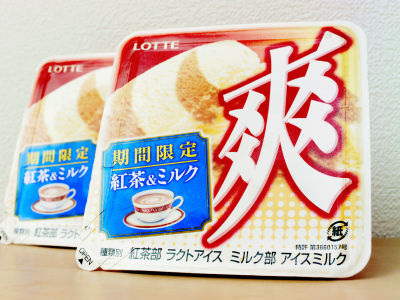 There is an image that the ice cream is summer is real, but during the winter new products are appearing. As it melts quickly when you eat ice in summer, it will inevitably eat in a hurry and will be placed in a situation where it is difficult to taste slowly, but in the winter it is best not to worry about melting the ice, the best condition It can be enjoyed for a long time, is not it?

"Shui tea & milk" I tried this time is a new product that appeared as a new flavor of Lotte's classic series "Shu", that it can enjoy the taste of milk and black tea at the same time. While shooting, I tried delicately enjoying the unique sense of sharpness and taste.

So, the details of "refreshing tea & milk" is from the following.Lover of your mouth Lotte | ice cream |

This is "refreshing tea & milk" 120 yen (tax excluded).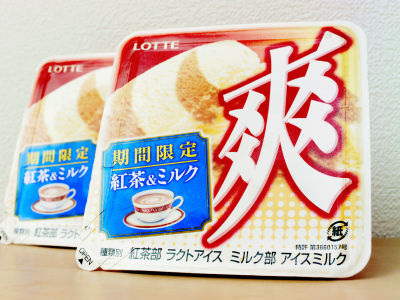 The tea club seems to be lacto ice and the milk part is ice milk.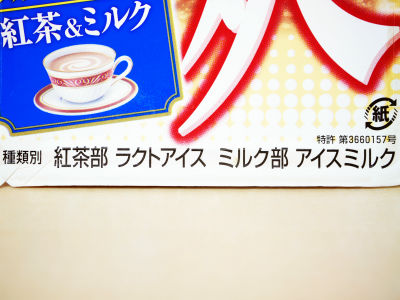 It will be on sale for winter spring only.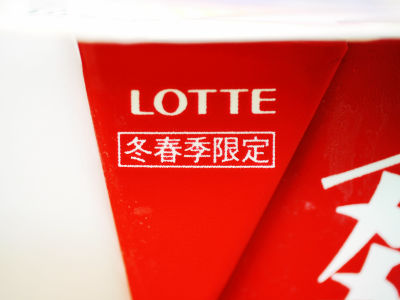 The calorie is 218 Kcal per piece.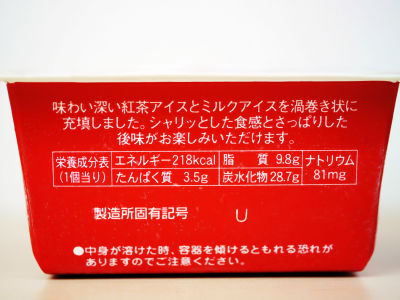 Raw material name. The proportion of "milk solids" and "milk fat" is higher in the milk part than in the black tea part.



I opened it. The milk part and the black tea part are swirling beautifully.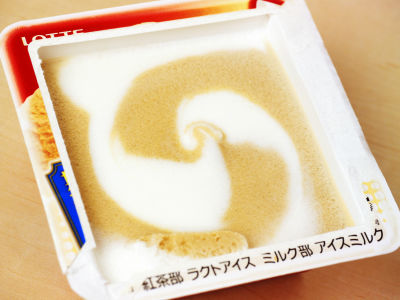 When I try to eat it, the sharp clippings made with the fine ice unique to "refreshing" are healthy, I feel stronger than other ice cold. The milk part is a taste which is not different from the usual "refreshing taste vanilla", but at the black tea part, the flavor of black tea has been transmitted beyond our imagination and it is like refreshing milk tea as it is with the milk part It became a taste. Perhaps 60% of milk, about 40% of black tea, the feeling of milk taste just a little dominant. Because "涼" is a considerable ice cream with a volume, it is quite profitable that this time the new product can taste quite full-fledged tea flavor at the price of 120 yen.