A harsh "tough guy and race" that pierces muddy roads, swamps and flames into barbed wire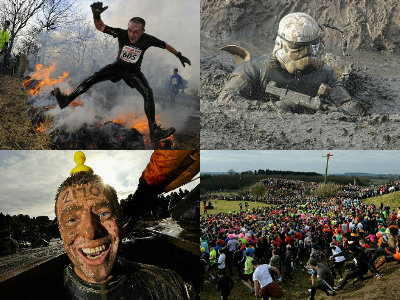 In Britain every year since 1986, there is a tough guy "Tough guy · race" which is no longer an annual event, and this dangerous race was decided this year as well.

There is a danger that can not be thought of in the ordinary triathlon competition on the course as it goes through barbed wire, electric wire, marsh, and then jumps over the flames and swims the pond in winter and goes up to high place. It seems that some people are scraping in and some of the participants are going to break the bones, but it seems that they are full of charm enough to make them think "I want to do next year" even those who are seriously injured.

The outline of "Tough Guy · Race" and the situation during hard competition are as follows.Tough Guy competitors leap fire, swim icy waters and brave razors wire to win endurance title | Mail Online
Tough Guy Competition - Wikipedia, the free encyclopedia

This race was held at "Mr. Mouse Farm" in Perton village in the middle of the UK, and the course is about 12 km long. It is a big event that thousands of participants from all over the world gather every year.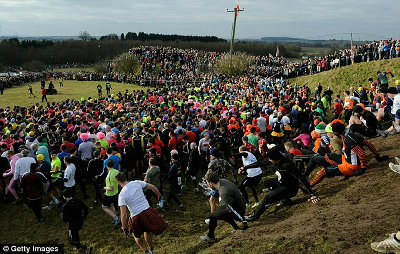 There are 21 kinds of dangerous obstacles on the course, and "Dragon Pools" crossing the rope stretched above the pond and the steep slope "Viagra Falls" of the mud way, it caught fire from the muddy water groove There are many unusual traps such as "Fiery Holes" which jumps over the hay by jumping.

A man who jumps over flames with spirit.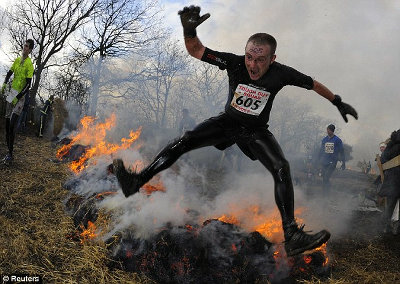 I swim in the cool pond as the thin ice covers.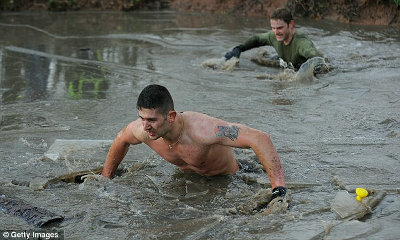 Some people may have played with athletics stretching the rope in a lattice pattern, but I think that it is unlikely that we will compete in this situation so far.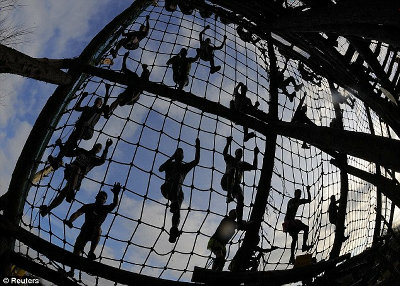 There is also a scene that goes into the tire and goes rolling.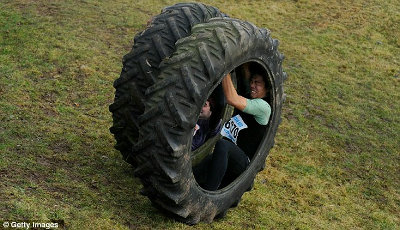 Not only is this race just tough, participants who did not perform well have to pay two additional laps in addition, and they have to pay up to about 14,000 yen to have them goal , There is a truly outrageous rule setting.

Only as much danger is set as this, so injured people will naturally occur. However, although anonymous participants broke out gaudy, "I was with Mr. Mouse and Viagra FallsfibulaI would like to express my heartfelt thanks to the emergency staff who helped me quickly. I need to put on a cast for 6 weeks, but I do not regret it. I want to participate by all means next time "I am sending the message to the operation manager.

Somehow smile that you can get duck on the head. However, the gap in which the smiling face and the muddy water is caught can somewhat complicate feelings.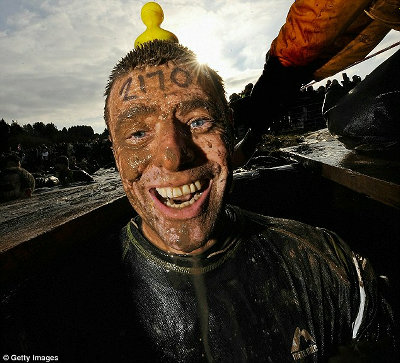 People who take disguise and participate every year seem to be every year and this year they will appear in the movie "Star Wars"Storm trooperThere was a person who was wearing a mask of Mr. and participating. It may be surprisingly practical as it prevents mud from wearing on your face.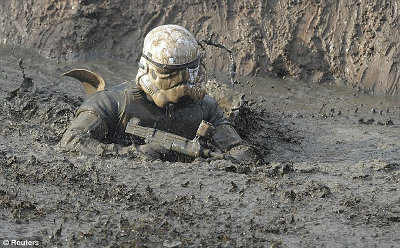 This race is done for charity purposes, and the funds gathered from the participation fee etc. will support reeducation of injured soldiers, protection of horses, and training of childrenKids Off StreetsIt is said that it will be donated to the organization called.

It seems that KNUT HOHLER who came from Germany got the first place in this year's race,According to the release of the official site, because the course was not completed, disqualifiedIt seems that the winner of this time has come to be absent.

The highlights of the race in the past two years can be seen on the link below.

◆ 2010
'Tough Guy' contest: Eight miles of mud, barbed wire, broken glass and fire ... the race that defies our 'elf and safety culture | Mail Online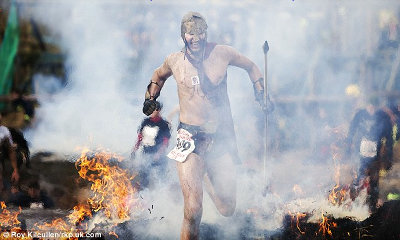 ◆ 2009
Tough Guy Challenge 2009 - The Big Picture - Boston.com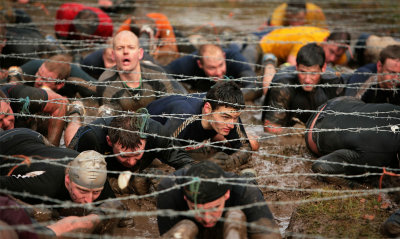 In the video introducing "Tough Guy Contest", the person "Mr. Mouse" who handles this contest talks with plenty of dignity. Apart from the point of charity purpose and the serious injury, Nori is a variety show "Takeshi CastleIs it something like ...?

YouTube - An Introduction to Toughguy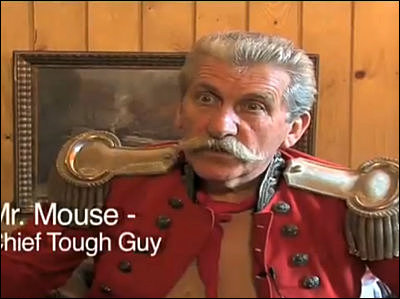 in Note, Posted by darkhorse_log