An insurance company provides in-vehicle cameras for parents who are uneasy about driving teenagers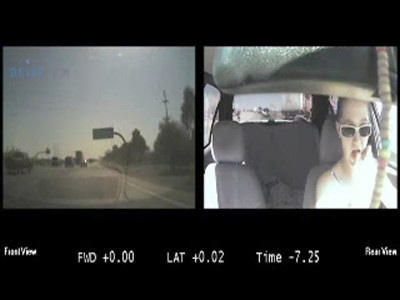 "There were many people who were not allowed to drive by one person quite often when they were freshly licensed teenagers" or "Some parents were loud at the front passenger's seat", but the parents who said "child's driving is uneasy" It seems to be common.

American insurance companyAmerican Family InsuranceIs an automotive video camera that takes pictures of road conditions and the inside of the car at the same time for auto insurance subscribing households with children in their teens "DriveCamWe have introduced a program that provides popularity.

Details are as below.Tiny video camera that records teenage drivers is hit with parents | Mail Online

There are many traffic accidents among young people in their teens in Japan, and many parents mourn that "the child's license got higher if the child got a license." Many high school students who are able to obtain a driver's license from the age of 16 and go to school by car are many, reckless driving in their teens has become a serious problem, and in 2003, 5230 young people in their teens died in a passenger car accident, 8000 people have been injured.

The rate at which teenage drivers accidents when their parents are riding is overwhelmingly less than when driving alone or when they are riding friends, "When parents are looking at safety There are many children who are driving, but they will unlock at places they do not see.

"DriveCam" developed in California is an in-vehicle camera that shoots the road condition in the front and the inside of the car behind by installing it behind the rear view mirror, and also records the sound inside the car at the same time. American Family Insurance Company's "Teen Safe Driver Program"We lend this camera free of charge to auto insurance subscribers of households with teen drivers free of charge.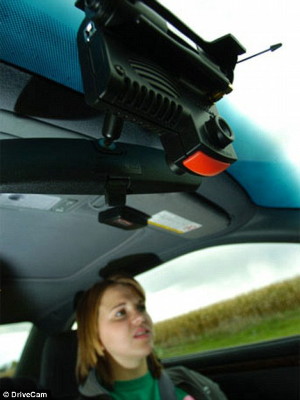 Some people may feel that "parents are infringing on their children's privacy," but photographed images are always preserved and not offered to parents. When the camera detects an accident or dangerous driving due to "collision", "sudden steering wheel", "sudden braking", "rapid acceleration", etc., the image of 10 seconds before and after that (a total of 20 seconds) is sent to DriveCam's analysis center, We will upload it to the site dedicated to the "Teen Safe Driver Program" participants with analysis and advice on the cause of the accident. Parents and drivers themselves can watch video footage by logging in to their household dedicated site and use it for safe driving education at home.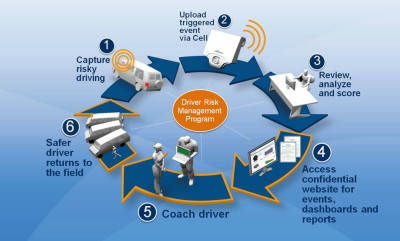 In other words, parents will be seen by parents, including those who were talking about before and after a child driving a dangerous driving, but as long as safe driving is being done, no images are preserved or not seen by parents That's why. Children who actually participated in the program and saw the image of their own dangerous driving thought that it is a strong motivation to drive safe driving for children, "From the children who had confidence in driving but the video I was surprised to notice the unusual place of my driving. "" I thought that it was not my fault at that time but I thought the other side was bad, but when I later saw the image objectively, I found it to be bad " Voice has been raised, and educational effect seems to be high by being able to make your driving objective.

When 54 households in Iowa state participated in 2006 and the program was experimentally introduced, the frequency of child's dangerous driving recorded in nine months after the start of the program and the risk score of the scene decreased by 70% on average That's right. In addition, the seat belt wearing rate which was 50% at the start of the program was almost 100% in 6 weeks.

You can see images of dangerous driving actually shot with "DriveCam" from the following.

YouTube - DriveCam: Teen Driving Rules to Live By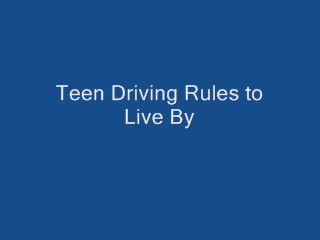 Rules of safe driving Part 1: Seat belts must be worn.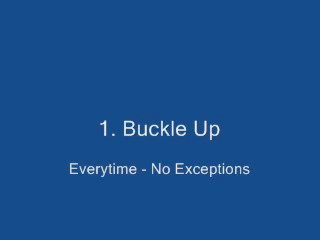 When going straight ahead at the intersection, a boy who cuts a quick handle to avoid collision with the car coming from the left.



I was thrown out to the passenger seat because I was not wearing a seatbelt.



Rule # 2: Make passengers wear seat belts. That is real friendship.



It is a couple who was driving happily ... ....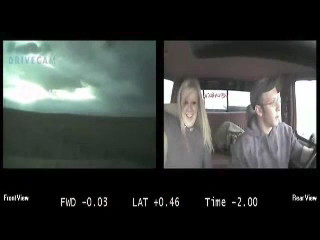 To the situation where the car rolls over. The side on which the girl was on was down, but was it safe?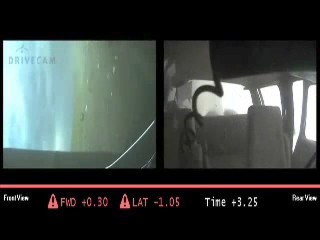 Rule 3: Focus on driving without multitasking.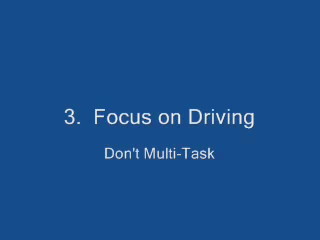 A girl who fixes the lip while driving.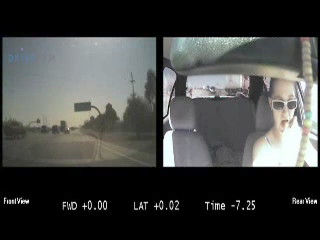 I seemed to be in danger of hitting the vehicle ahead in a dangerous manner, and in a panic lane change.



Once I got the handle, I went out to the shoulder, and when I tried to get back to the road I was going to thrust into the truck from my head.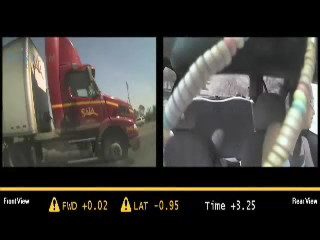 Driver who goes around the intersection of rainy days while talking on mobile phone.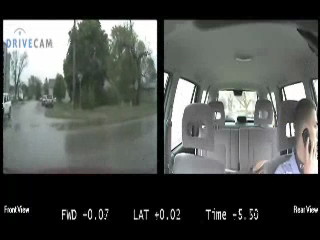 I will come into contact with a straight-ahead car coming from the right rear with the lane that left turning.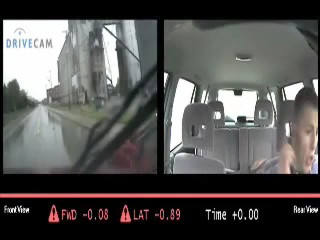 The voice saying "Oh, shit! (Damn!)" Has also been recorded, so if your parents are strict with their wording they may be warned there too.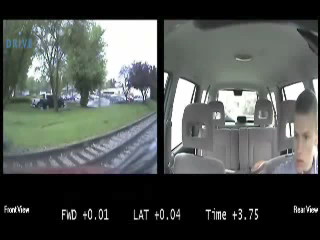 Rule # 4: Ensure adequate inter-vehicle distance.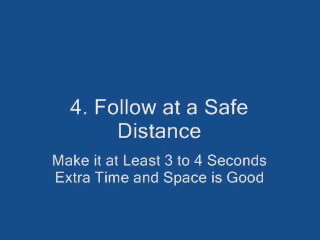 The distance between vehicles is getting clogged up, and a friend in the passenger seat raises a voice saying "Look (take care) ..."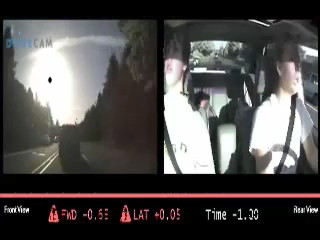 Immediately after the rear end. Fortunately both of us seem to have worn a seat belt.



Rule # 5: Do not trust peripheral vision, watch your neck and see the surroundings well. If there is a possibility that the car is lurking in the blind spot, wait one more time.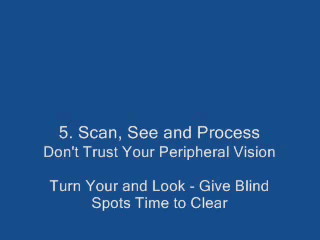 A girl trying to turn left at a traffic light intersection. It is the same feeling as Japanese right turn.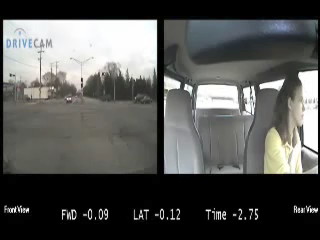 Hidden in the car stopped on the opposite lane, a straight car was coming.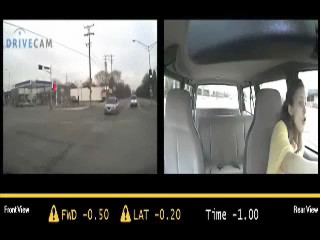 I will touch.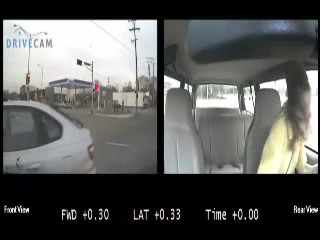 Rule # 6: Be sure to stop driving after drinking or after smoking marijuana, when you are exhausted.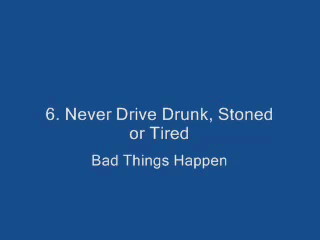 A driver that seems to be completely sleeping with his eyes closed.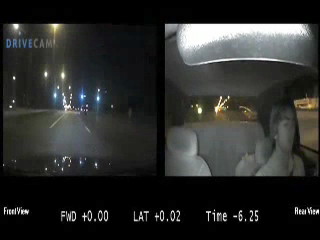 I thrust into the lamp in the median strip.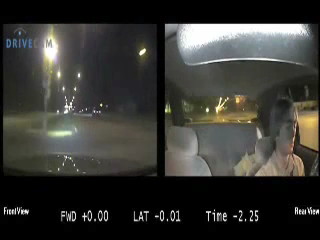 In addition, these images agreed with young people and their parents to "openly want to share the importance of safe driving", and it is unlikely that the pictures taken with DriveCam will be released without consent from program participants There is no such thing.