Huge brick-made BMW Z4 has appeared, and the author wishes to price more than 10 million yen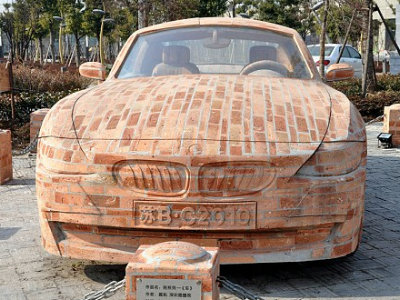 Chinese artist Dai Geng made a brickBMW Z4It is said that they are looking for buyers while making exhibits at the moment.

It seems that Mr. Geng of the author wishes to be bought for over 10 million yen just because it is made of bricks, except that the window glass is made possible to open and close the door, etc. .

The brick BMW Z4 seen from various angles is from the following.For sale: A BMW car that handles like a brick - Chinese artist hoping for 80,000 | Mail Online

This work carved the shape of BMW Z4 by stacking a lot of bricks and says that it took more than a year to bond bricks together. All except the windows are made of bricks, opening and closing of the door is also possible, hinges are also made with bricks etc. I am particular about details.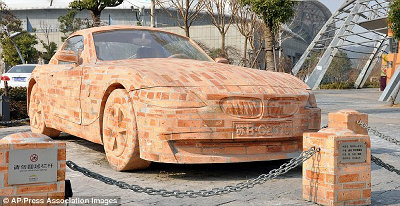 This brick BMW has a total length of 5 meters, a width of 2.15 meters, a height of 1.6 meters, a weight of 6.5 tons, considerable size and weight. The work itself was completed in 2007 and it seems that there have been exhibits in Beijing's "798 Art Zone" as well as Shenzheng in Guangdong Province, China, which is currently being exhibited.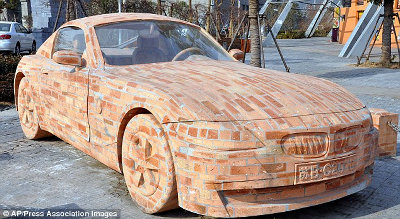 The author, Dai Geng, hoped that this work would cost 80,000 pounds (about 10.4 million yen) and would like to be bought by emerging HNWIs who know the goodness of BMW as garden ornaments It seems to be.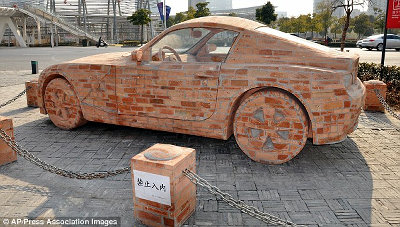 Although brick BMW is certainly done well, it is quite expensive as a decorative item. Will rich people who will eventually buy this show up?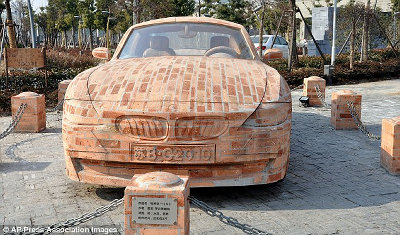 in Art, Posted by darkhorse_log