Canadian souvenir "Elk's poop" and "Beaver's poop" tasting review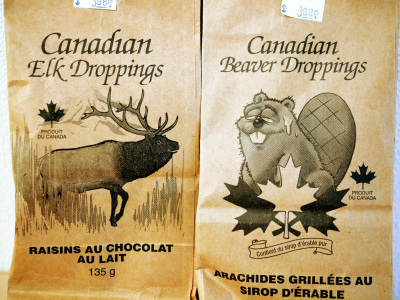 As a souvenir of Canadian trip, candy changed to editorial department was delivered. Its name is "Elk Droppings" and "Beaver Dropping".

"Droppings" is "lost" in Japanese. I can understand the position and expression of animals drawn on the package, but somehow,"Elk's poop"When'Beaver's Pooh'It is a product named. Also in Japan in NaraSweets imitating "deer fox"Although it is sold, it seems to be the same direction sweets. How does it taste?

So, the actual appearance and taste of "Elk's poop" and "Beaver's poop" are as follows.Heart Industries Ltd. - Canadian Made Specialty Foods & Souvenir Products | Canada True | - Markham, Ontario

The left is "Elk's poop" and the right is the package of "Beaver's poop".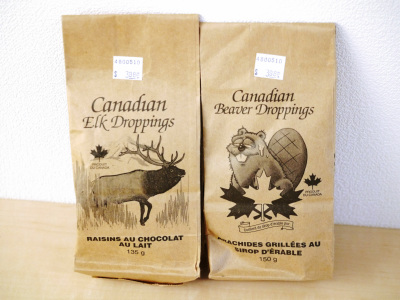 Let's start with "Elk's poop". What is Elk in generalMooseIt seems to point to that in North AmericaAmerica red wineThe elk refers to a different kind of deer, and Elk of this package is also drawn with features of American red sea such as thin coat color of the torso.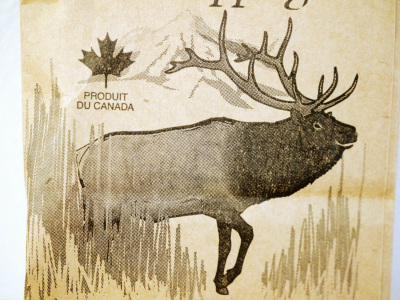 Next to the elk who is going down there is an indication "Produced in Canada".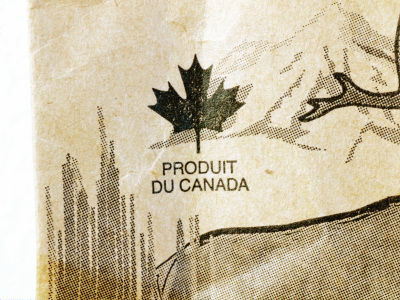 "Elk's poop" is $ 3.98 per bag (about 330 yen).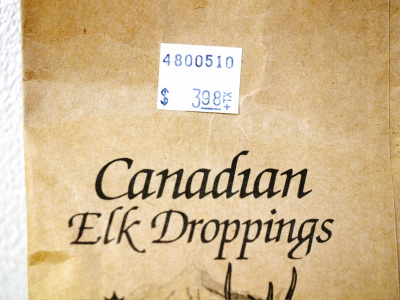 It seems that 135 g of wrapped raisins with chocolate is contained. I am relieved to know that 135 kg of Elk's milk is not contained.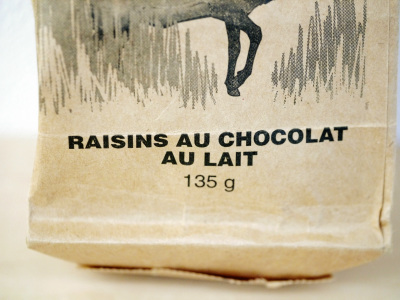 Nutrition component indication. Nutritional information indication per 100 g written in English and French. Percentage written at the right end of each ingredient seems to indicate what percentage of this cake is occupied for the daily intake standard.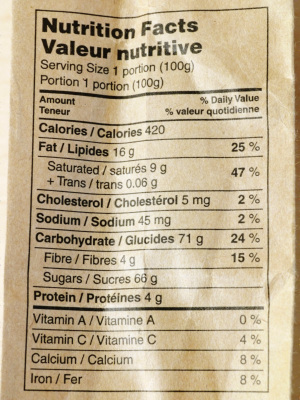 Raw material indication. It seems that chocolate, raisins and gum arabic are included.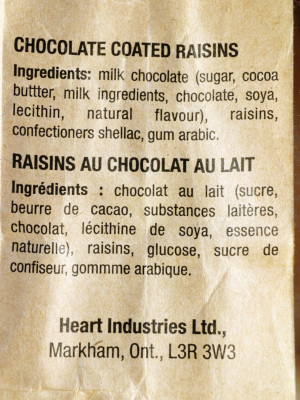 This is what it is. It is a delicious chocolate if you do not even ask your name ... ....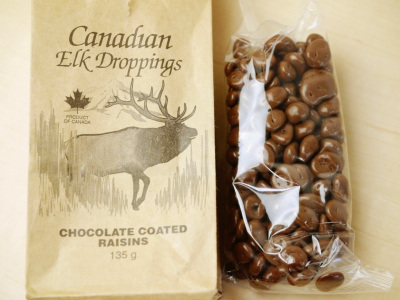 "Elk's poop" transferred to a plate.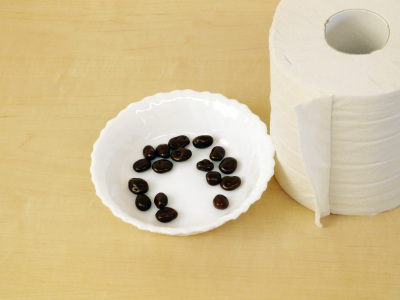 IncidentallyWhen you search "elk droppings" on GoogleSuch an image comes out.(Browsing attention)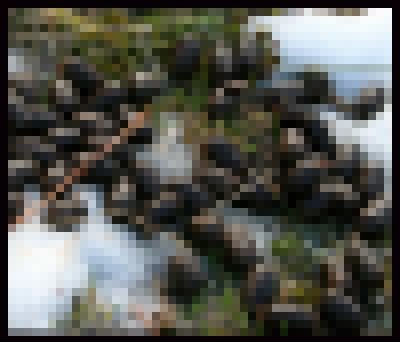 Approaching and seeing it. It is coated with chocolate firmly and you can not see the raisins inside.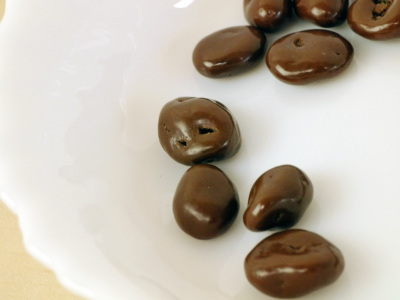 I cut "Elk's poop". Although it is the taste of the main thing, chocolate is strengthened for raisins and it may be enjoyable for those who say "raisins are a bit weak". Chocolate itself is also creamy and sweet. Sweetness is stronger than the visual image.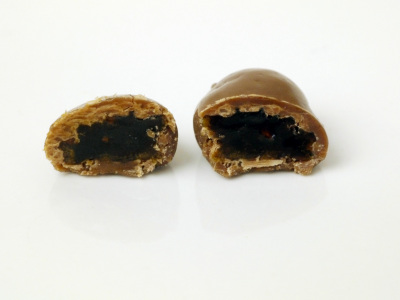 Next is "Beaver's poop". The lower part of the beaver is hidden by Maple Leaf.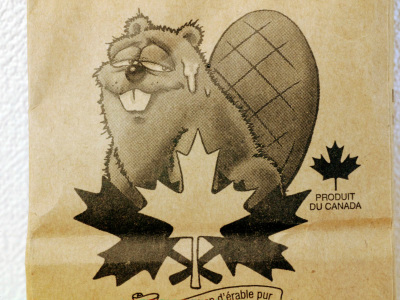 Of course it is "Canadian".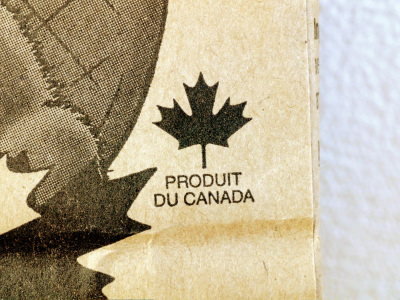 "Beever's poop" also packed a bag of $ 3.98 (about 330 yen).



An indication "I am using pure maple syrup."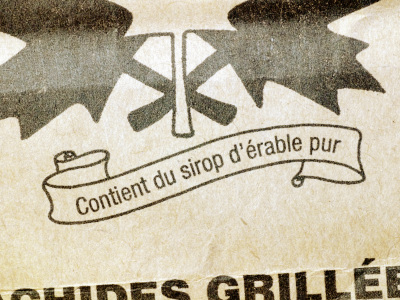 I said that the roasted peanut was coated with maple syrup. Contents amount is 150 g.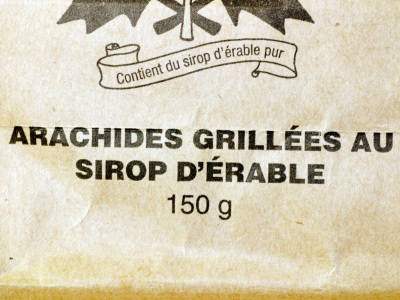 Nutrition component indication. It seems that iron content is contained a lot.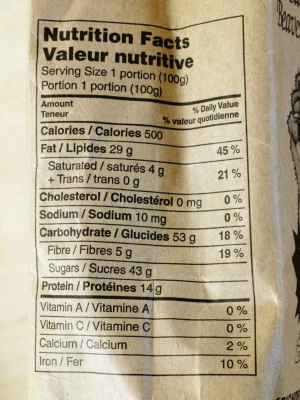 Raw material indication. It seems that roasted peanuts, sugar, vegetable oil, maple syrup, glucose, artificial seasoning are included.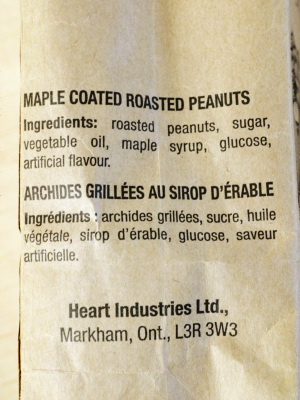 Here is the contents of 'Beaver's poop'.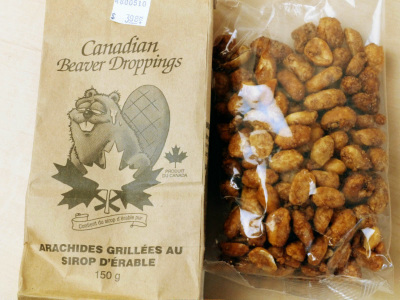 I tried to transfer it to a dish.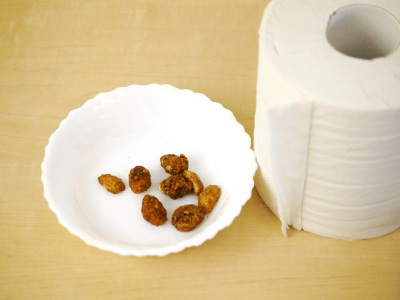 As I approached "Beaver's poop" and saw it.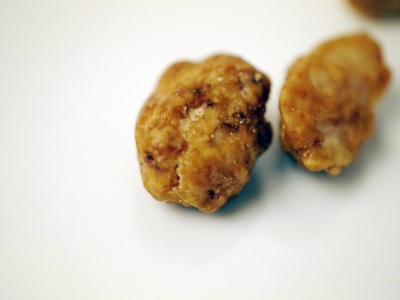 I cut it. Eating it, because it is roasted, it also felt so fragrant that it overlapped with the burnt scent of maple syrup. It seems to fit well with whiskey and brandy. I think that it seems to be pretty much a pretty sweet if only this is served, I do not think that the name is very "poop".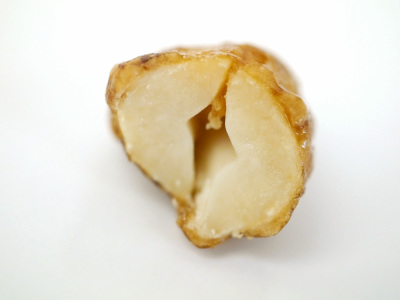 "Elk's poop" and "Beaver's poop" make me feel like I've named it like this just because it's tasty, but it seems just good for a souvenir because it's delicious to eat it with a smiley look However, it seems better to be careful with the person you hand.