Collaboration with "Monster Hunter Portable 3rd", "Honey dressing Great" all 8 kinds tasting review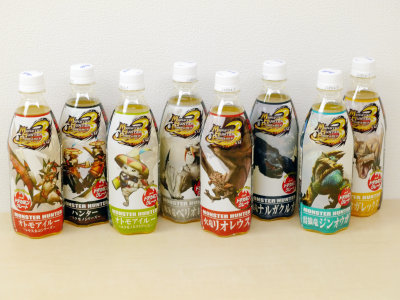 "Monster Hunter Portable 3rd" which recorded 2 million pieces in the first week shipment and updated the fastest record of the series"Asahi Dodecamine Great" which was collaborated with Asahi drink "Dodecamine" was released, so I tried completing all eight kinds of labels at once.

In addition to Otomo Airou and Hunter, a bottle in which a picture of a monster is drawn, in addition to preparing "Recovery Medicine" and "Honey" in the game, it will formulate honey in "Dodecamine" after becoming "Recovery Medicine Great" Although it realizes thorough collaboration such as making it "dodecamino great", is it supposed to be an item that the physical strength is likely to recover so much?

Details are as below.Dodecamines Great | Dodecamine | Asahi Beverages

This is "Dodecamines Great". All bottles are designed to collaborate with "Monster Hunter Portable 3rd".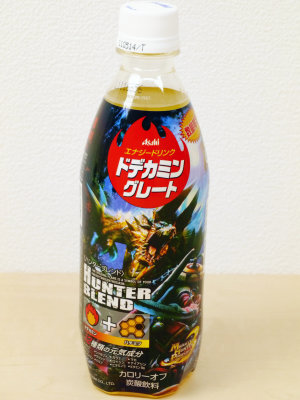 Dodecamine is a monkey style icon.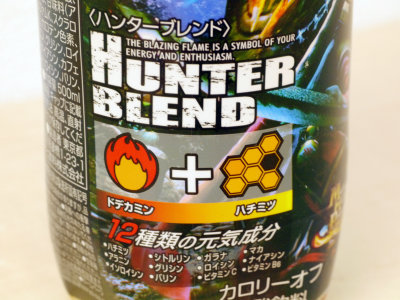 RecentlyStrong sales of "Monster Hunter Portable 3rd"I think that this "dodecamino great" will soon disappear.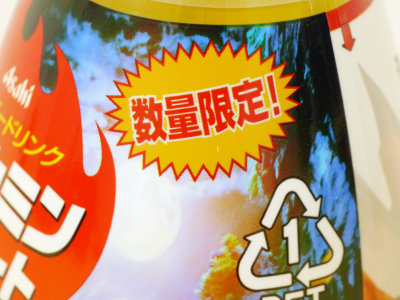 It is 17 kcal per 100 ml. The contents of amino acids such as alanine and glycine, leucine, isoleucine, valine, citrulline are also written.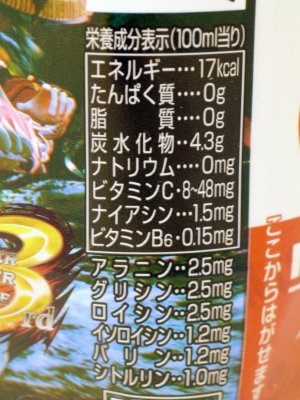 Monster Hunter Official Fan ClubMon Han DepartmentAlso a direct QR code.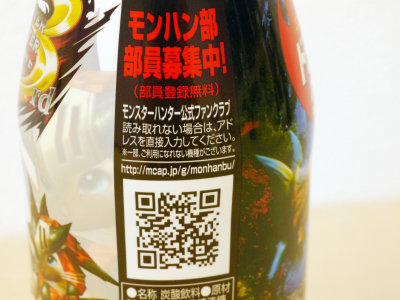 Raw material name is like this. There are various things such as honey, maca, citric acid and so on.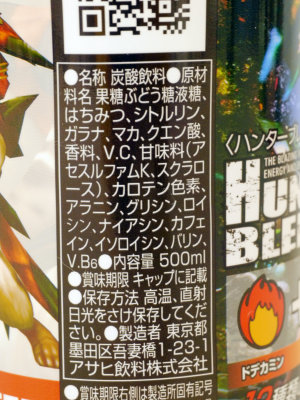 Then let's look at all eight kinds of labels. First of all, "Thunder Warlord Jin Ouga".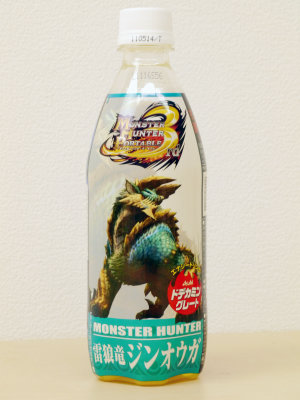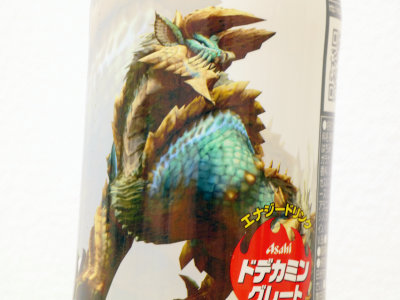 "Ice Bamboo Veliorros"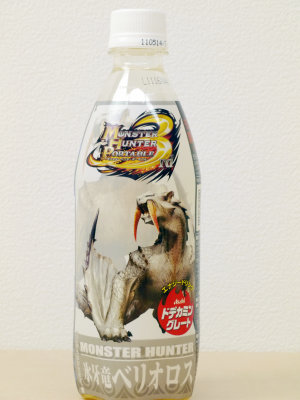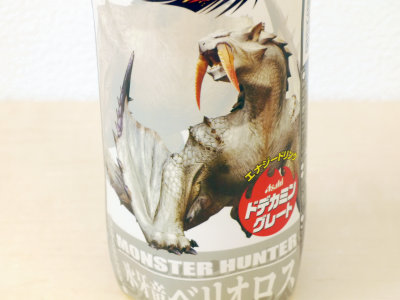 "Sharuku Narugakuga"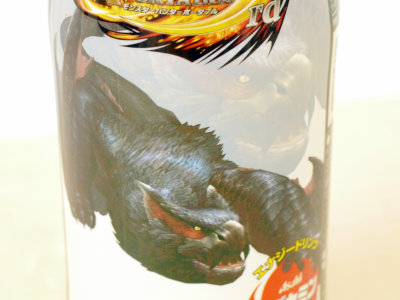 "Shogunu Tigarex"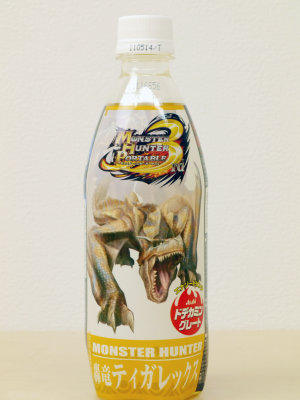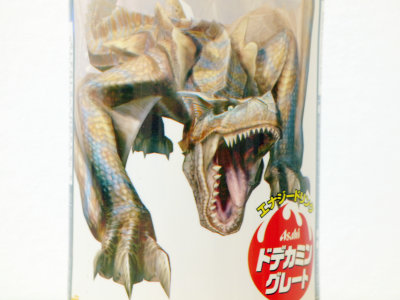 "Fire Dragon Rioleus"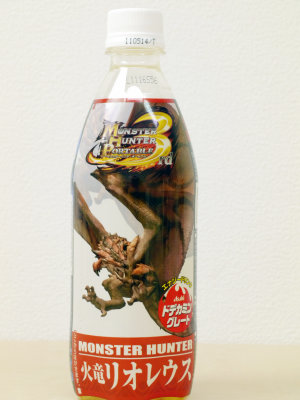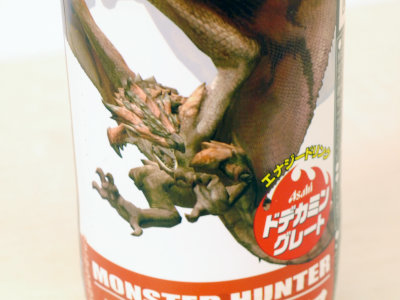 "Otomo Airou - Reus Neko Series ~" Otomo Airoe was equipped with Rioleus.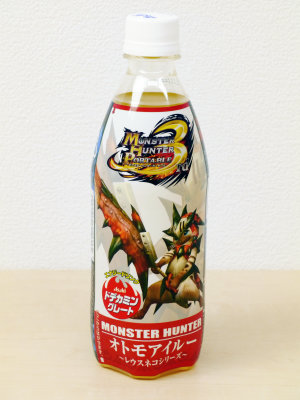 "Hunter ~ Yukumono Series ~"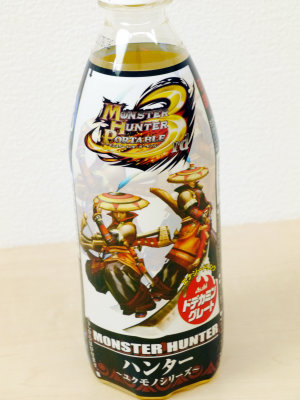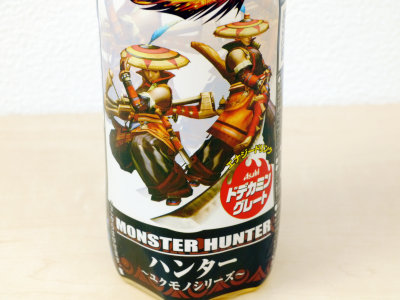 "Otomo Airou - Yuku Mononoko Series -"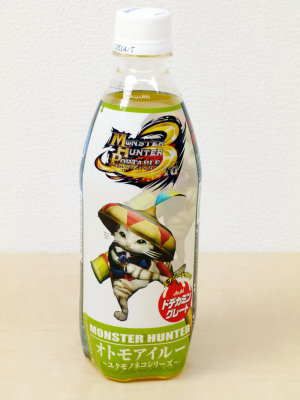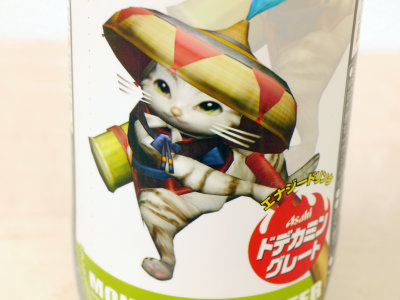 I poured the contents into the cup. The eyes are also vivid yellow.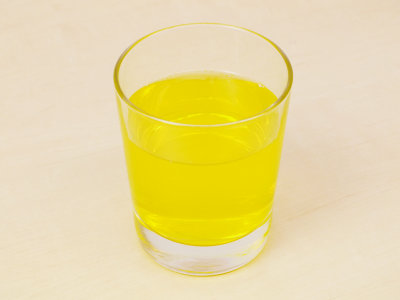 The bubbles of carbonic acid are fine enough to disappear immediately at the moment of pouring, but as so fine bubbles stimulate the mouth and nods, it may be a little tough to drink like a game not. The taste is like a dodecamine-like nutritional drink-like taste, and it seems like whether the taste of honey can be felt aftertaste.