10-year-old child who witnessed the iPhone thief, she immediately takes a picture with his own iPhone and leads to arrest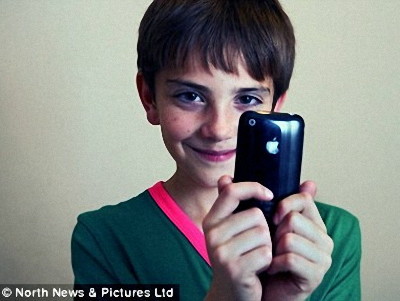 Northeastern EnglandDurham StateDarlingtonA 10 - year - old boy who witnessed an iPhone snatcher at iPhone picked out his iPhone at a discretionary decision and snapped a photograph of a criminal who fled the bicycle and posted it on Twitter, it seems that it led to the arrest of the criminal.

Details are as below.Twitter crime-buster Alex Wilson, 10, helps convict thief snapping him red-handed | Mail Online

On the afternoon of 10th September 2010, unemployed Craig Royal (24 years old) snatched the iPhone pedestrian held in his hand and bicycled. Alex Wilson (10 years old) who witnessed the situation from the car the driver of the father Dylan witnessed was shocked but quickly took out his iPhone at the discretion of judgment and after returning home, this idiot just robbed someone on Yarm Road about 20 mins ago. (This stupid thief worked on Yarm Road about 20 minutes ago) "It seems to have posted it on Twitter with the caption.

Police who saw the picture identified Royal suspect and led to arrest. Royal admitted his crime and he was convicted at the Darlington Magistrate Judge Court this Thursday.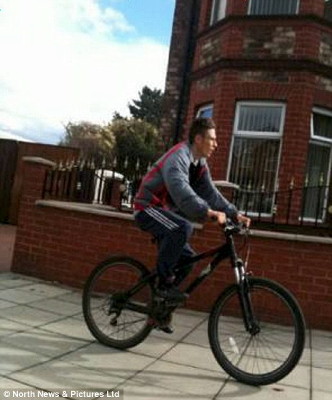 The police are speaking that there would have been no conviction without Alex's help. "This boy is an important evidence, his quick judgment and public mind made it possible to identify and arrest early suspects," said Larry Mark Hall, Darlington Department official.

Alex's parents said that he was very proud of his son's behavior and his mother Mel Wilson said, "Alex who saw the robber felt a strong disgust and was pleased to be able to fit in the camera I hear that the culprit is caught, and I am also pleased. "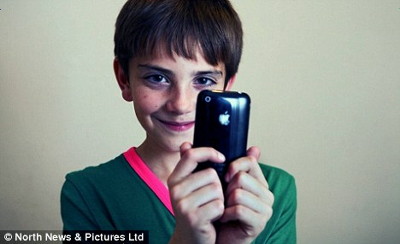 Craig Royal, a snatchy officer, began taking action "out of orbit" since death of his brothers in a traffic accident a few years ago,EpilepsyThe defendant's counsel Stephen Andrews said, "On the day of the crime, Craig quarreled with the partner and was drinking.The combination of epilepsy drug and alcohol helped him decent I was in a state I could not think about. I saw someone who had a mobile phone on my way home and grabbed without thinking anything. " Immediately after the crime Royal threw the phone he robbed to the floor and destroyed it, it seems to be true that it was not a cashing purpose.

Judge Andrew Pascoe said, "It is a foolish act, what did you think about?" Asked the defendant, considering such circumstances, 12 months conditional release (Conditional Discharge: It will not be punished by imprisonment or the like unless additional violations are repeated over the monitoring period), it seems that it was a light sentence with a fine of 50 pounds (about 6700 yen) and a charge of 85 pounds (about 11,100 yen) .
in Note, Posted by darkhorse_log