A 2-year-old girl will be charged a speeding fines for about 104 km / h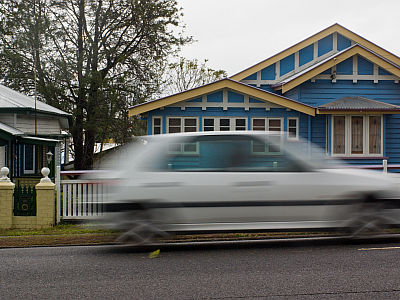 The South Yorkshire police called for a 2 - year - old girl to be fined for speeding. It seems that whatever the speed limit of about 64 km / hour was blown off at about 104 km / h. Whatever you think, I think it is difficult to drive a car at the age of two, but what exactly is it all about?

Details are as below.Girl, 2, sent fine for speeding at 65 mph News This is London

According to this article, Ayesha Khan, two years old, was charged for fines due to speeding. He told me that he was taken by a speed camera at Doncaster in South Yorkshire. The mother, Sharna, protested that "Ayesha is only 2 years old and can not reach the pedals of the car", but the police responded that they would pay a fine instead of their daughter. The police finally acknowledged the mistake by proveing ​​the alibi that was in another place at the time.

My father, Mohamed, said, "Ayesha is not the old age to keep alone alone.If you want to know the truth if ID fraud, police cooperate.The false career of my daughter may hurt the future It is not. "

Police inspector Ian Blint cracking traffic violation said "This incident happened because the information given to us was ambiguous, apologize for the inconvenience to Khan family," South Yorkshire Police I am committed to contact with my family to solve problems.
in Note, Posted by darkhorse_log