"Hotel Ohnoya" famous for "Love Plus" campaign and Rome bath, apply for civil rehabilitation law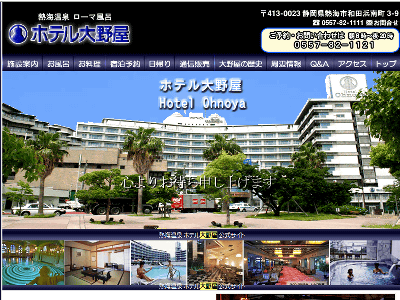 "Roman bath" simulating an ancient Roman bathhouse, in recent years "Konami's"Love Plus"Oono store head office that runs" Hotel Oonoya "which is also known as a campaign to apply, applied for civil rehabilitation law, and received a maintenance order.

Debt is 2,150 million yen, of which the financial debt is about 1.8 billion yen.

Details are as below.
Apparently applying the civil rehabilitation law of Ohnoya head office branch manager "Hotel Oonoya" management company famous for Rome bath Liability 2.150 billion yen

Founder of Hotel Oonoya was founded in 1934 (Showa 9). The number of rooms is 174, the number of staff is 1040, it is the largest hotel in Atami, boasting a very high profile. In 1980 the main building was expanded and rebuilt with total construction cost 3.5 billion yen and in 1987 total demolition cost 2 billion yen took down the old building and expanded the capacity.

The management during the bubble period seemed to be performing well with many group customers, but after the collapse of the bubble economy, the customer service has also been sluggish in line with the economic downturn. As we are continuing the decline in revenue, we are forced to record the loss every year, and seems to have been tough management in excess of debt.

This time, Ohnoya head office decided to apply for civil rehabilitation law to continue business, because negotiations on terms of payment with financial institutions have been unsuccessful.

I thought that a famous hotel in Atami would do what he dared to do "Love plus" campaign, but behind it seems there was also a painful management situation ... ....

By the way, how it actually went to Ohnoya is here.

I have been watching what kind of hotel it is called "Hotel Oonoya"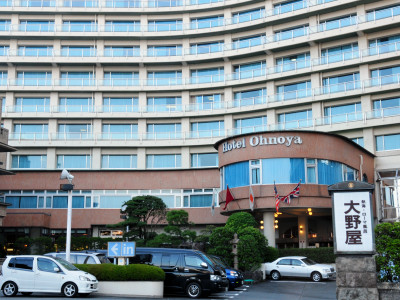 in Note, Posted by logc_nt