NTT DoCoMo asked what happens to OS update of "IS 01" brother machine, "LYNX (SH-10 B)"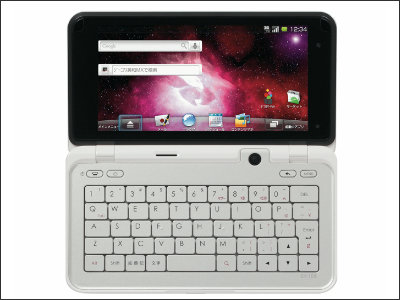 As KDDI said "Impossible to realize" the other day,Canceling the upgrade of "IS01" to Android 2.1 or laterAlthough it revealed, NTT docomo NTT DoCoMo 's brother machine almost same specLYNX (SH-10 B)I asked NTT DoCoMo what it would become like.

Details are as below.
The contents and responses inquired to the NTT Docomo Public Relations Department are as follows.

GIGAZINE:
Although KDDI revealed that it will close the update of "IS01", is there plan of updating "LYNX (SH - 10B)"

NTT DoCoMo:
Currently undecided.

GIGAZINE:
Does it make sense to say that "undecided" is "I am still considering it?"

NTT DoCoMo:
We can only answer "undecided".

Although it is an answer of "undecided" to the end, since KDDI is supposed to be "the result of considering the hardware design value, operability, performance, etc." as the reason for aborting the OS update of "IS01", almost the same specification "LYNX" Unfortunately there is a possibility that the update will not be done.
Twitter / kddipr: Because it is an OS update of @ Tomoyamx IS 01 ...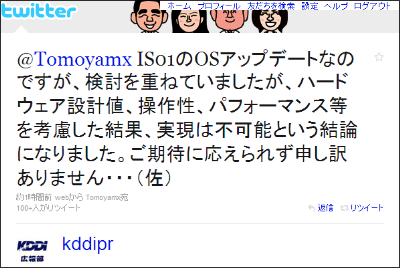 NTT DoCoMo's"Xperia (SO - 01B)" has been upgraded from Android 1.6 to 2.1 the other daySo, even though it is a place where I want to have hope even slightly, it seems that it is not a situation that I am optimistic.

· Next article
I asked KDDI about OS update censoring of "IS01" - GIGAZINE