KDDI decides to abort the OS update of "IS01" and concludes that "realization is impossible"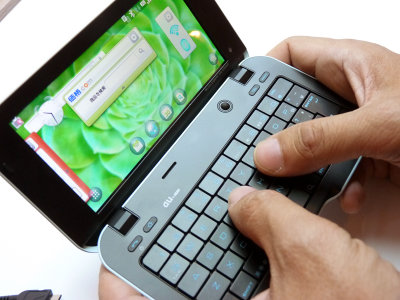 KDDI announced in March this year as "smart book"IS 01"OS update will be discontinued.

Although it was expected to upgrade to Android 2.1 or later, we have reached the conclusion that realization is impossible.

* We added that the IS01 update was physically difficult.

Details are as below.
According to the official Twitter of KDDI Public Relations Department, although we have been discussing about OS update of "IS01", it seems that it was concluded that realization is impossible as a result of considering the hardware design value, operability, performance etc.
Twitter / kddipr: Because it is an OS update of @ Tomoyamx IS 01 ...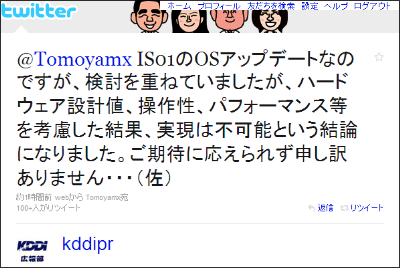 Incidentally, NTT DoCoMo releases "LYNX (SH-10B)" with almost the same appearance and specification as KDDI's "IS01", but the fact that "IS01" can not be updated due to problems such as hardware design values, LYNX (SH - 10B) "can not be updated as well.

The body of "LYNX (SH-10B)".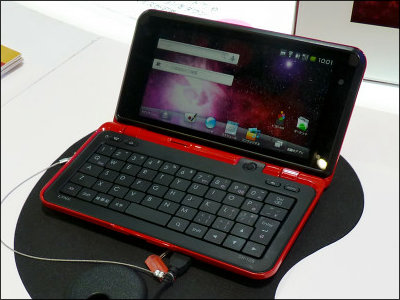 Not only was it compatible with 1Seg for the first time as an Android terminal, but it was a very interesting terminal such as equipped with a large screen 5 inch liquid crystal and QWERTY keyboard, which is a shame for this decision.

The Android smartphone which was decided to be released on November 26'IS03' is updated from Android 2.1 to 2.2doing.

· 17:51 postscript
Takeshi Takenouchi, who is in charge of au's technical standards at KDDI, said on his own Twitter account that "IS01 update is canceled"I have not heard that the official decision was madeHowever, it reveals that I knew that the update of "IS01" was physically strict. Even if you do not know about it,The tweet of the KDDI Public Relations Department is formalAnd that.

Twitter / Tsuyoshi Takenouchi: @ uzakiro H @ cyatora 1824 Verifying ...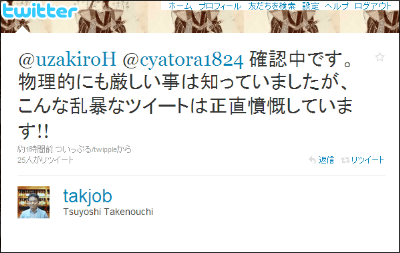 · Next article
I asked NTT docomo what happens to the OS update of "IS01" brother machine, "LYNX (SH-10B)" - GIGAZINE

I asked KDDI about OS update censoring of "IS01" - GIGAZINE
in Mobile, Posted by darkhorse_log