The world's highest capacity model appears one after another, Hitachi also launches 3 TB model built-in HDD "Deskstar 7 K 3000"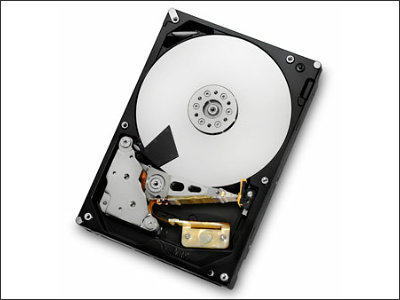 It will be the world's highest capacity from Western Digital on October 20Built-in HDD of 3TB model "WD30EZRSDTL"Has been released, Hitachi also released a 3TB model built-in HDD "Deskstar 7K 3000We announced.

IncidentallySeagate plans to release the year to MedoBecause it is said that it is not so long before the 3 TB models from manufacturers tomorrow will be so far away.

Details are as below.
Deskstar 7K3000 | Deskstar | Desktop | Internal Drives | Hitachi Global Storage Technologies

According to the official page of Hitachi's HDD division, Hitachi Global Storage Technologies (HGST), "Deskstar 7K 3000" which realized 3 TB of recording capacity as the latest model of the 3.5-inch internal HDD "Deskstar" series for desktop PCs and servers lineup It is being done.

"Deskstar 7K 3000" is a 7200-revolution model at a rate of 7200 RPM per minute, with 64 MB of cache memory installed, 6 Gbps Serial ATA is supported on the connection interface, and the transfer speed is improved more than the old-generation model .

This is "Deskstar 7K 3000".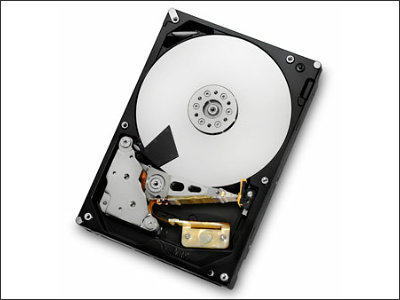 Although it has not been made clear about the release date in Japan,Western Digital's "WD 30 EZRSDTL" announced domestic release in less than one month from announcementSince it is being done, there is a possibility that you will be able to see in the country within the year.