Neither Mario, Guevara nor Freddie could have been an ordinary man without a beard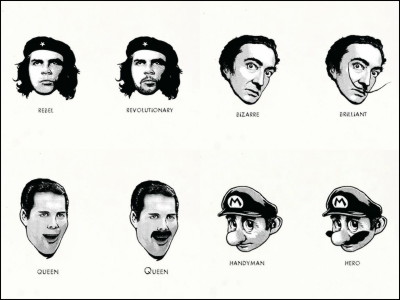 The other daySalvador Dalí is the owner of the most famous beard in historyI just got picked, but in NovemberMustache (kichi bee)StretchProstate cancerAwareness campaign to raise awareness of men's health risksMovemberAs part ofDaliIncluding,MarioYaGuevara,EinsteinYaFreddie MercuryThe shocking appearance that celebrities who have a superb mustache have lost their beards have been released.

Illustrations in which somewhat unsatisfactory "hairless" face and familiar face of "bearded" face are lined up, I have realized that there is a big difference if there is any.

The image is from the following.Moustaches Make A Difference | Ads of the World

Moustaches Make a Difference - Join the Ranks of Great Men this Movember

The difference between handyman and hero is in beard.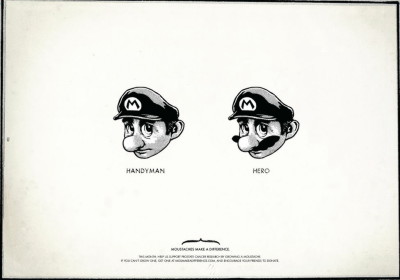 Che Guevara who has grown from a mere rebellion (Rebel) to a revolutionary (revolutionary) with the growth of the beard.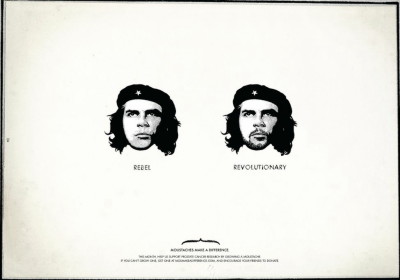 It was a communist of a monkeyJoseph StalinTo the conquistador by growing beards.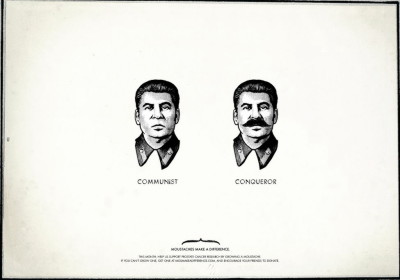 Mahatma GandhiFrom the protesters to the Indian independence father by growing beards.



If Salvador Dali did not have a beard, it may have ended up being a mere odd man.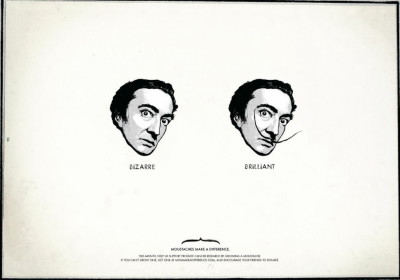 Einstein of a famous tongue pose is also a feeling I do not know if there is no beard.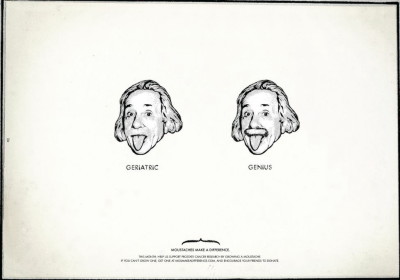 Freddie MercuryBy just growing beards it is only from "Queen (Onene)" to "QUEENEvolution to the.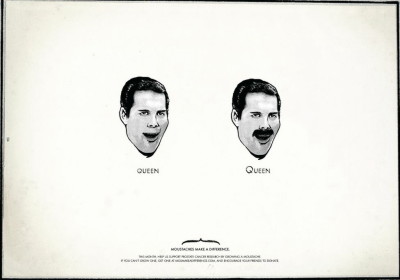 Hulk HoganWith the power of the beardWhite TrashFrom world champion to.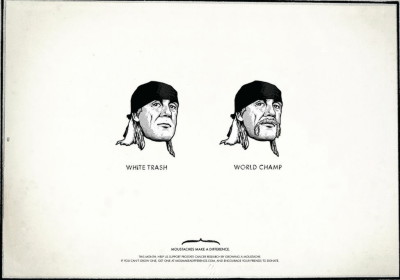 "Best Kid"ofMr. MiyagiIt might have been just a dangerous old man if there were no beards.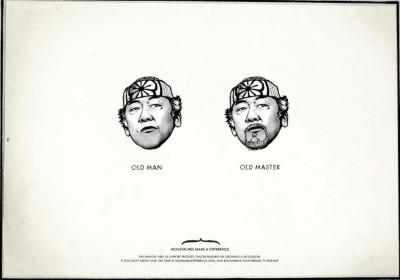 These illustrations agree with "Movember" Singapore advertising agencyTBWA \ SingaporeIt is the one which was done,Singapore Prostate Cancer Research FundFor raising funds toSpecial siteIn addition to the reported progress of the stretching of the staff, the tool which can easily grow the beard in the photograph easily in men of the constitution that women, children, whiskers do not grow is also published.

Moustaches Make a Difference - Join the Ranks of Great Men this Movember

Click "Get Started".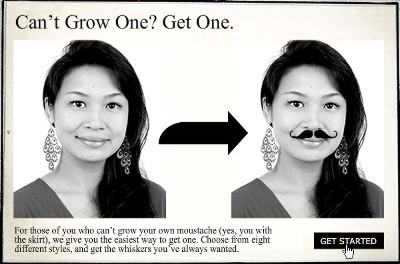 Upload photos from 'Upload Your Picture'.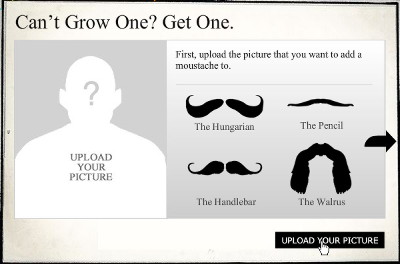 Drag and drop to select a beard ......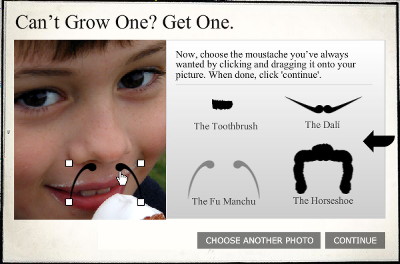 After deciding the type and position of the beard, click "Continue".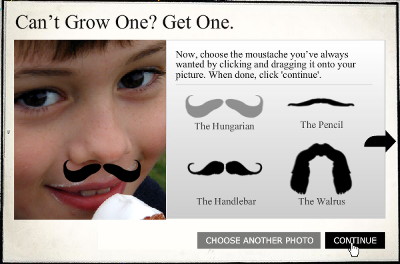 With "Save This Moustache" you can save photos with bears locally.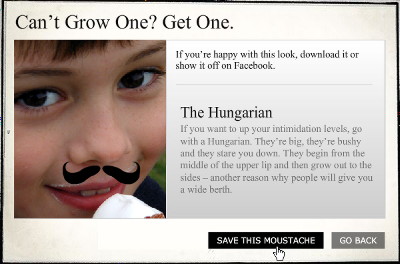 in Note, Posted by darkhorse_log