Trouble occurred in web fishery, fishery before the first half of 2007 disappeared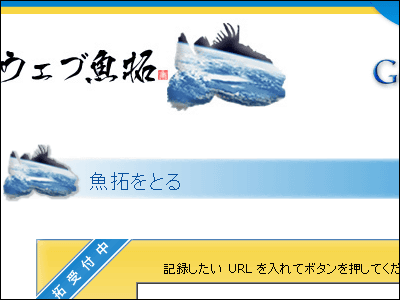 By saving the whole page of the page and the site etc on the net and storing it partly, even if the original page disappears or it is rewritten it can view the previous state so very convenient "Web pioneeringHowever, it seems that some of the stored data has been lost.

Details are as below.
Web pioneering
http://megalodon.jp/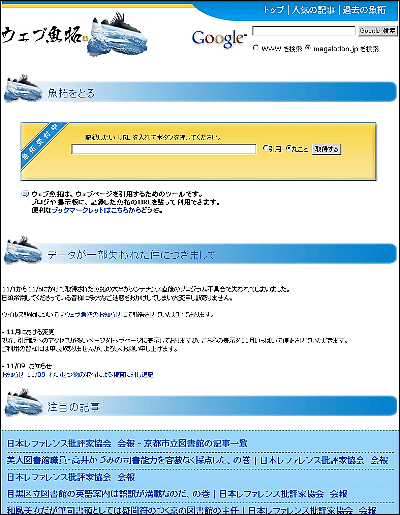 Most of the fishery acquired from 11/1 to 11/5 was lost due to a program failure immediately after maintenance.
I'm sorry I have caused a lot of inconvenience to everyone who regularly uses on a daily basis.
Affiliate Inc. >> Blog Archive >> The old fishery of web fishery has been lost
http://www.affility.co.jp/archives/265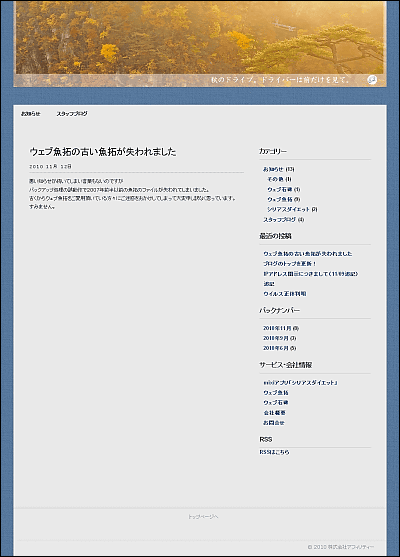 Bad news continues and I have no words
The file of the fishery before the first half of 2007 was lost due to malfunction of the backup process.
I am sorry very much for causing inconvenience to people who have been using web fishery since ancient times.
Excuse me.
It seems that it is operated since 2006, so it is very wasteful about lost data ....