First exhibition "Tokyo International Anime Festival 2010 Fall", a list of all booth exhibitions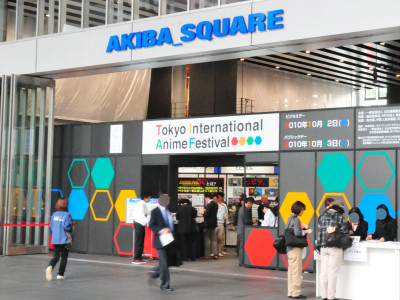 Speaking of the biggest events in the animation industry, the "big events" that are held in Tokyo Big Sight in MarchTokyo International Anime FairHowever, from within the industry it seems that there was a long-awaited holding of the exhibition in autumn, "during the program reorganization period, and in the autumn that overlaps the movie promotion time of year-end and new year" exhibition event.

To be pushed by such a voice, it will be held from this time "Tokyo International Anime Festival"is. I watched the situation of the first time as to whether it will be established as an autumn animation event or not.

The state of all booths is as follows.
Tokyo International Anime Festival 2010 Fall
http://tiaf.jp/

The venue is AKIBA SQUARE of Akihabara UDX Building 2F.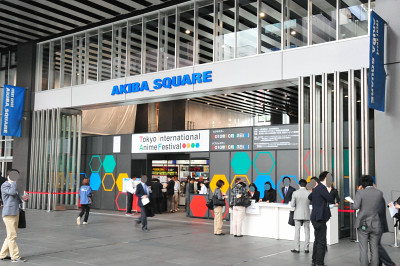 It was held on 22nd and 23rd on 22nd, we visited on business day, so many buyers from overseas visited. General people can enter the public day on the 23rd.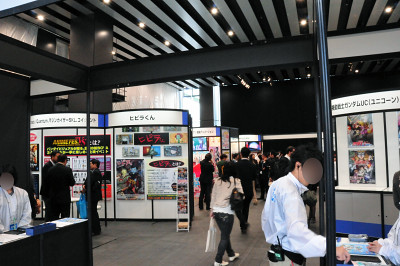 Three booths of Sunrise which was in the entrance immediately. An episode 2 event screening starts from October 30 "Mobile Suit Gundam UC", Which is currently open to the publicMobile Suit Gundam 00-A wakening of the Trailbrazer-"Schedule of events from November 6"Votoms Festival". Each PV was flowing alternately.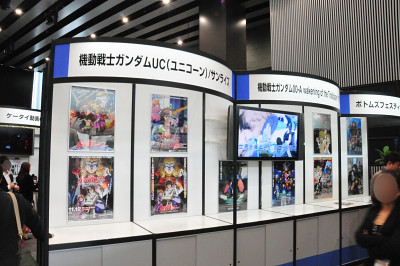 This is"Hipila-kun".hack // Quantum,Mazinkaiser SKL,Koi St."King of thorn - King of Thorn -Three. Of these, three works such as ". Hack // Quantum" are "ANIME FES. "VS"Screening will be held from November 27 in the event screening format called "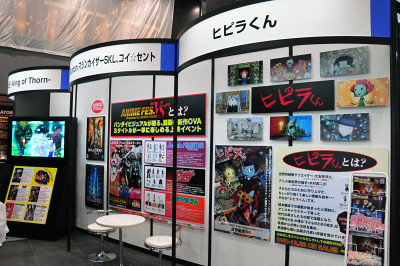 At Tokyo International Anime Fair 20103D experience theater"Hipira-kun" which was flowing in, it seems that the DVD of 5 stories will be released on December 22nd.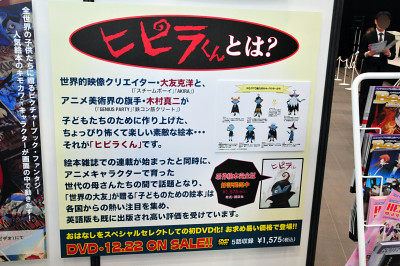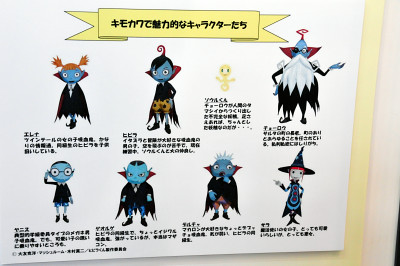 Toei animation 2 booth, "Digimon Cross Wars"When"Movie Heart Catch Pretty Cure!".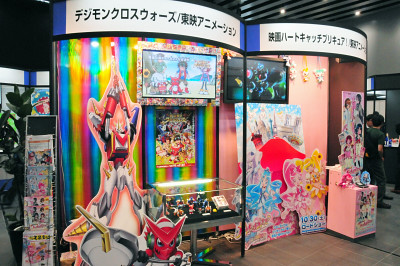 "Digimon Cross Wars" is the sixth work of the Digimon series, broadcasting on TV Asahi series from Tuesday at 19:27. In recent years, no new work was broadcasted in the golden time except a few longevity anime, but will animation time revive again?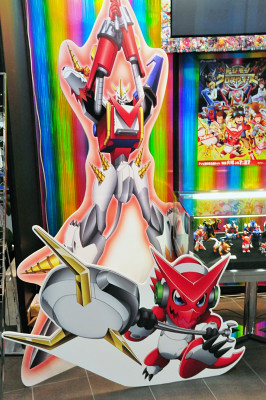 "Film Heart Catch Pretty Cure! Flower City's Fashion Show ... ...?" Is the October 30 Road Show. It was quite a long time ago that a movie notice began to flow, and at that time it did not appear that the four pretty cure were fought all together when the movie was released.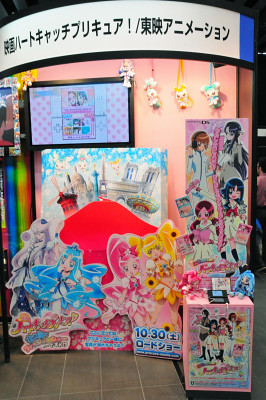 On November 11 the game "Let's play with Heart Catch Pretty Cure!"Will also be on sale.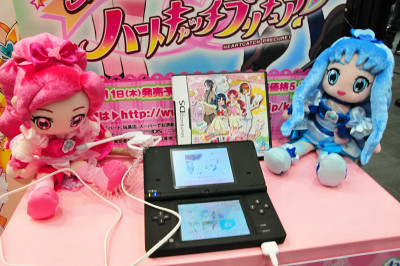 At the Aniplex booth, we were selling PV of 4 new programs from October.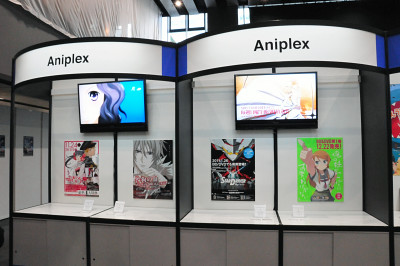 "Virgo Yokai Pomegranate"DVD will be released on November 24th.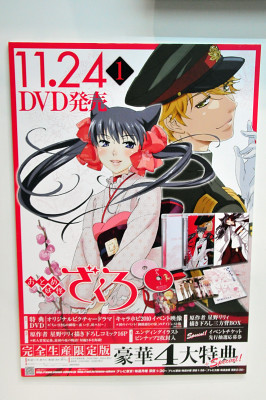 "STAR DRIVER Tact of shine"November 26 BD & DVD Volume 1 appeared freshly.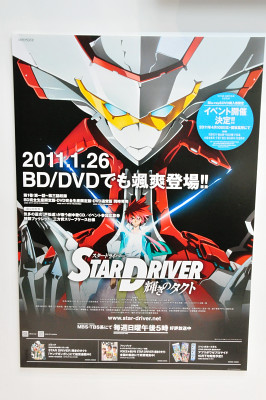 "My sister can not be this cute"BD & DVD 1st volume released on December 22nd.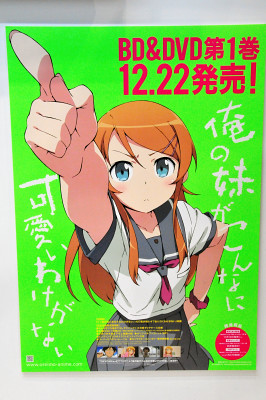 "Togainu no Chi」Also released on December 22, DVD 1st volume.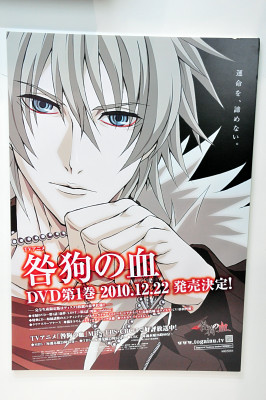 Dragon child productionbooth.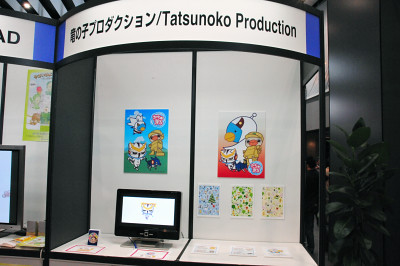 Mini anime broadcasting from October "Wait"I was promoting. By the way, it seems that broadcasting is only Yomiuri TV (Kansai area).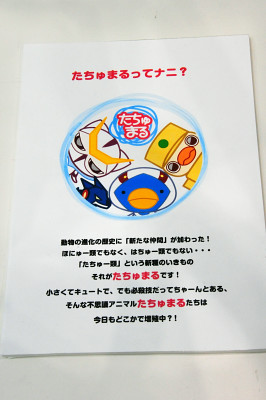 In augustMcDonald's Happy Set "Smile Pump"I also collaborated. Tatsunoko Heroes are cute and arranged.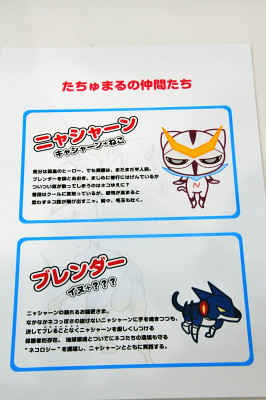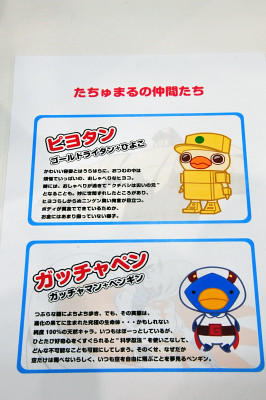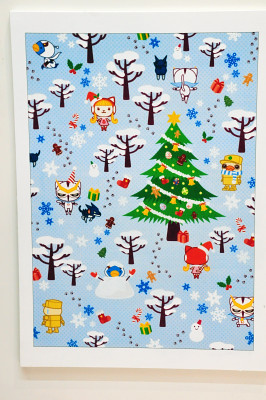 Production I. G booth.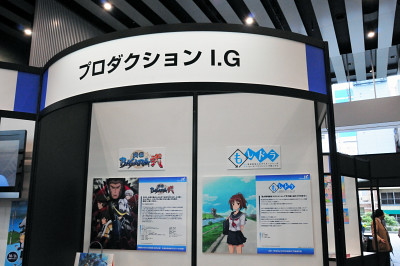 Speaking of Production I. G now, "Sengoku BASARA". It has also decided to make it into a movie, its popularity seems to be unaware of decline.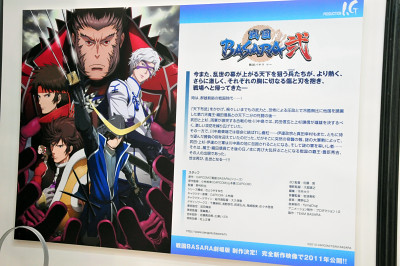 Collaborative goods of BASARA which had been released so far were exhibited. There are quite a lot going on ... ....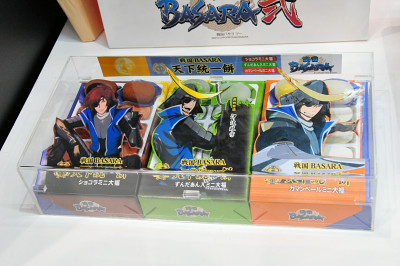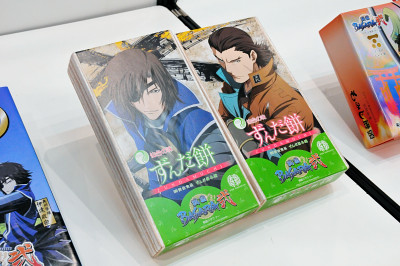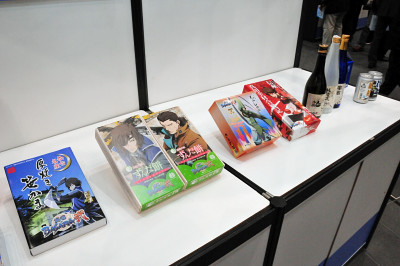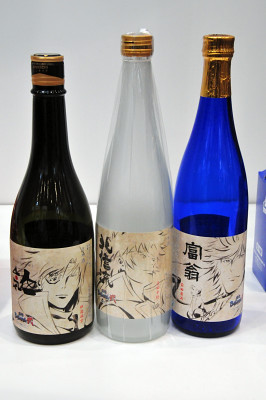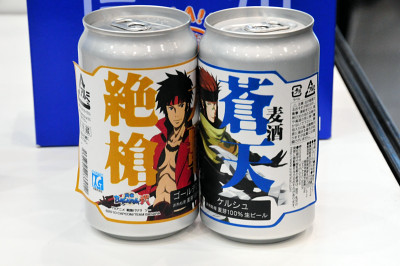 "Best seller animated"If Dora (if the girls manager of high school baseball read "Drucker's" management ")We are also producing works. Broadcast from March 2011.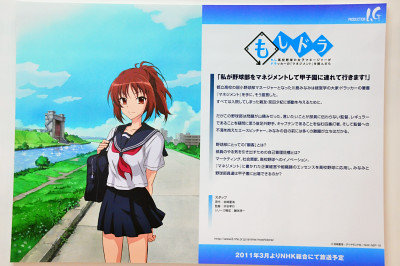 "Theatrical Version BLEACH Hell Story"booth.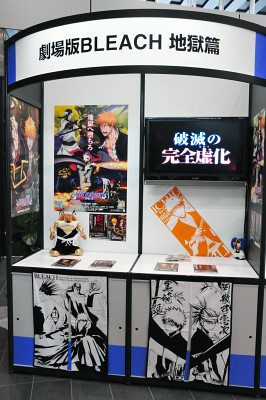 It is the fourth release of "BLEACH" theatrical version animation, released December 4th.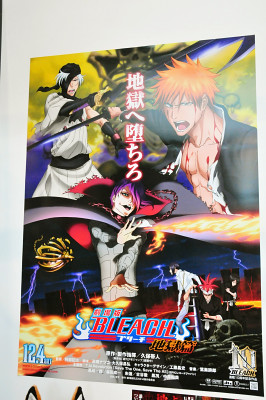 Komura Left Costume Plush Doll. Is there a success in this movie?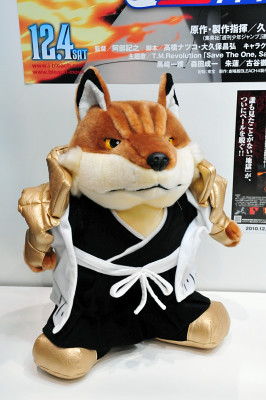 "The Prince of Tennis OVA"booth. "The Prince of Tennis" is celebrating its 10th anniversary of animation, and on January 22 and 23, 2011, at the Budokan "Tenipuri Festa 2011 in BudokanIt is decided to hold.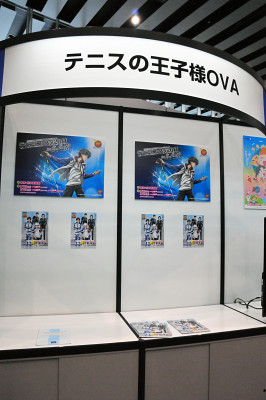 "Bakugan - Bakugan -".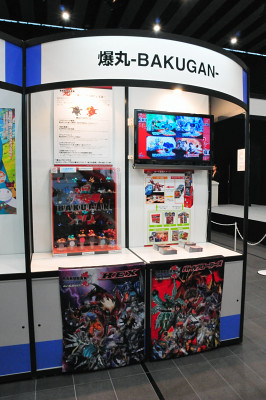 Products hit worldwide as hobby toys. Of course, there is also TV animation.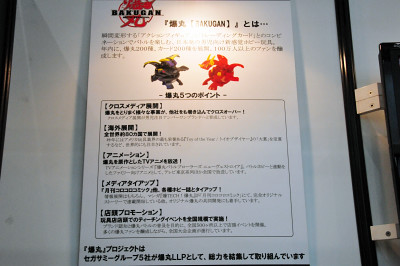 Battle brawlers with the main character being Dan.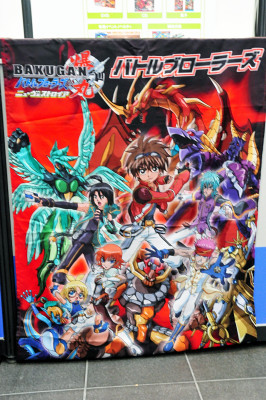 HEX fighting battle brawlers.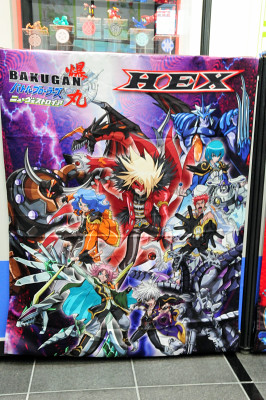 "Bakugan" is associated with toys and card games, and the linkage that bundles cards used for it as DVDs, CDs, confections, event novelties, and magazine appendices is done.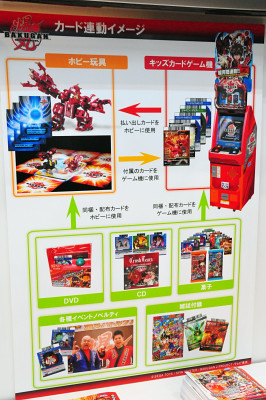 "Everyday mother"booth. It is an animation based on Nishihara Rieko's newspaper serial cartoon, and on February 25, 2011Live action movie starring Koizumi Kyoko and Nagase MasatoshiWill be made public.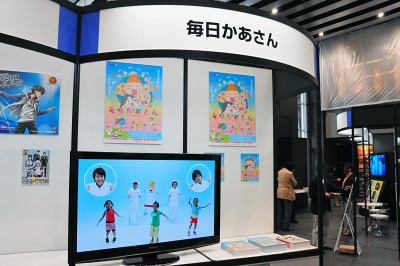 "Fanworks"Booth.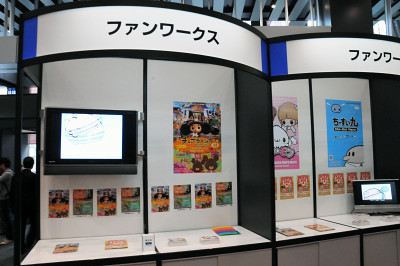 From December 18 the movie "Cheburashka"(Simultaneous screening: Jackie and Katie of the bear school of the bear) will be released to the public.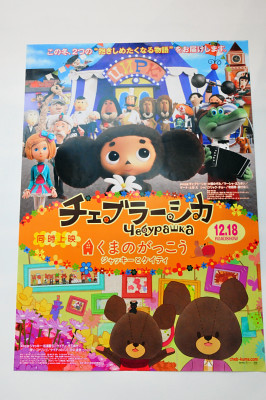 "Livedoor net animation released in"Moff ★ Mof"Flowing right after the Friday road show"Chihiro Maru".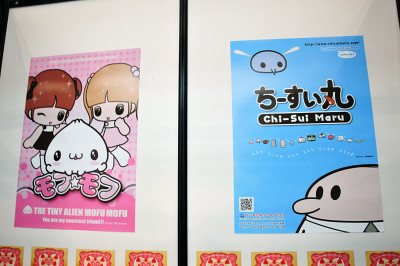 Yoshitaka Amano original work, "Temperance of vegetables / N.Y. SALAD". On October 24thSuginami Animation MuseumI heard that Brussels sprouts are coming.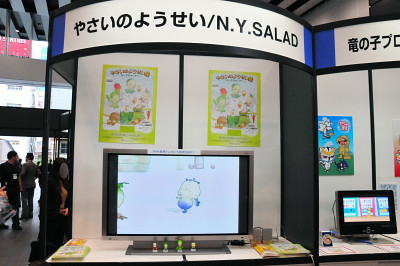 A movie released from 16th OctoberYou look good."booth. Located in Akihabara UDX Building 4FTokyo Anime CenterSo we are doing a special feature "You look good!"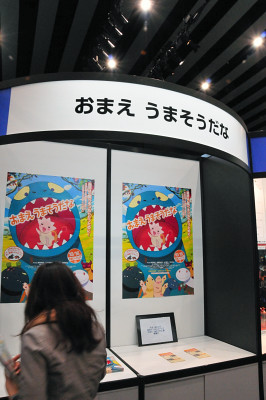 "ANIMAX"booth. Broadcasting from OctoberIronmanThere was also information that the same Marvel Comics 'Wolverine' as Ironman will be broadcasted in January 2011.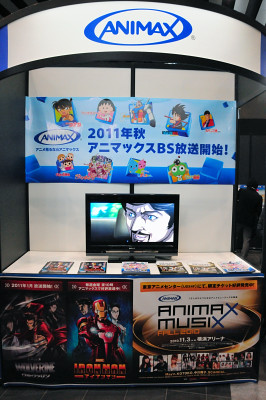 Not only animation production companies and animation works are exhibited. here"Tokyo International Anime Fair 2011"booth.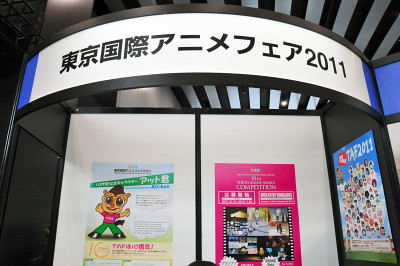 The tenth generation official character is "At you" designed by Takashi Yanase.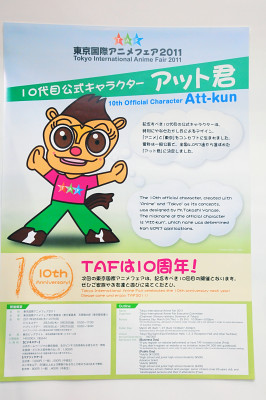 It will be held at Tokyo Big Sight from 24 to 27 March 2011.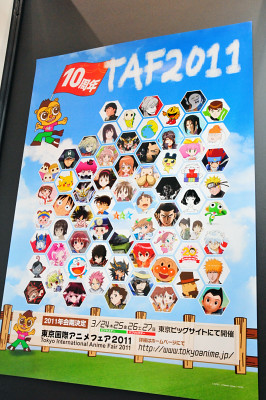 Voice acting office "81 Produced"Also exhibited the booth. Broadcasting in BS 11 "Weekly comic TV commisson timeI was doing PR of.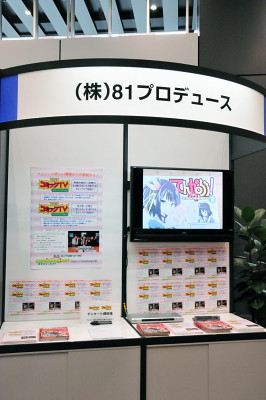 "Anison red & whiteThe main sponsor of "Kingon Animedia" booth.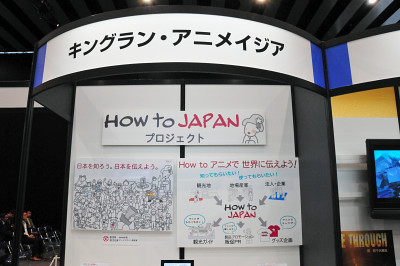 Kinging runs curtain leasing as the main axis,Animation isiaThe business division is building a business linking Japan and Asia using animation.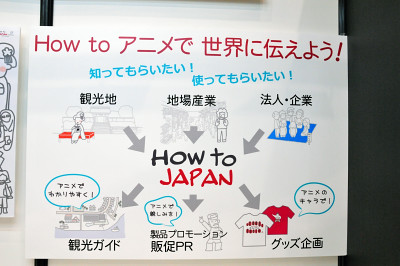 "Film Specialty Graduate University"Is a graduate university aimed at nurturing producers of video business. It is said that graduate school specializing in producer training is the first in Japan.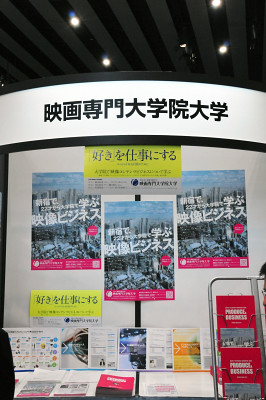 Front media"Keitai movie QTV video" booth.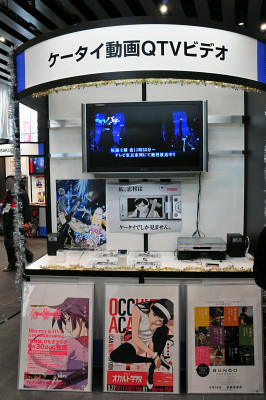 QTV video seems to be the largest mobile phone video service in Japan, and it delivers over 3000 titles of animations, movies, dramas and more. If it is an animation, depending on the work it seems there are also things delivered for mobile in 48 hours after broadcasting, and many works are distributed free of charge.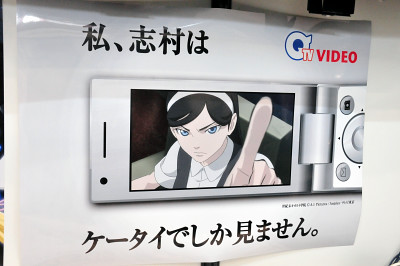 From here we introduce booths from overseas exhibitors. "Dongwoo Animation Co., Ltd. (Fellow animation)" booth. Anime broadcasted in 2005 "Animal Yokocho"GarbIn addition, he has produced many original works, and he seems to be the leader in Korean animation industry now.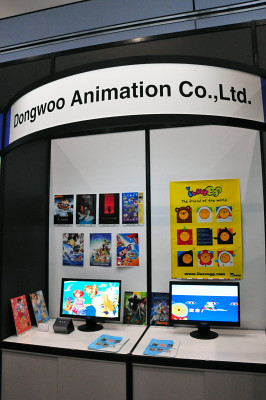 "Fish & Chips" booth.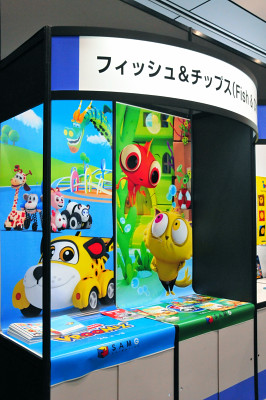 "People's Republic of China Culture Department" booth. You are familiar with anime fair too.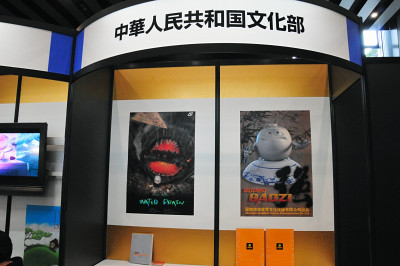 And various distributed items.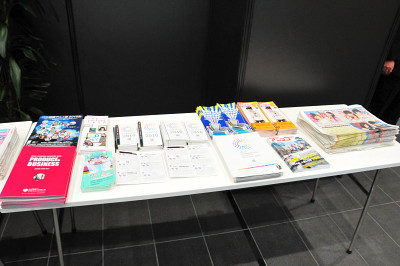 What was conspicuous was the issue of Nikkan Sports, which featured a new project "Ani ★ Gura" from November 5th. On 'Ani ★ Gura', Monday · Ms. Aki Kana, Tuesday. Bamboo, Wednesday · Kobayashi Yu, Thursday · Ayumi Toyosaki, Friday · Aya Hirano, Saturday · Masumi Asano, Sunday · Horie Yui and popular voice actors will decorate the paper daily.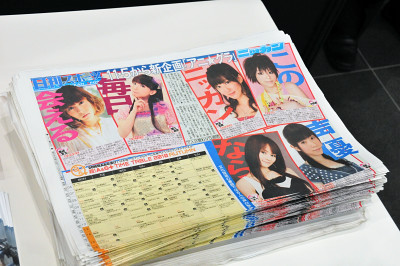 It was "Tokyo International Anime Festival" business day which received the same impression as the business day of the animation fair, but new information as much as expected beforehand was not released, is not it watching this time? There was also a feeling. However, as I saw many overseas buyers and interviews, it seems that this is the first such event.

In addition, on the 23rd day of public day, the "Tenth Fighter Saint Red Director Talk Show" was held at the special stage and directed by Seishi Kishi, as well as Mr. Fusozen Fujiyama, President of Jinnan Studio as "Production Method and Effect of Animation" There is also a lecture. In addition, although it is necessary to pre-register, in the UDX theater on the 4th floor, "Plazette Production Confidential Screening & Talk Show" inviting director Awazu and producer of Kanan Nakashiro, "Animation company in France" by Ankama Japan 2 One symposium is scheduled. From 14:30, the screening of the movie 'The King of Ibara' and the Kazuyoshi Katayama directed talk show will also be held (also preregistration is necessary), so please be sure to visit those who are interested.