People who knit sweaters with dog hair, with pet dog and dog without dressing up on dogs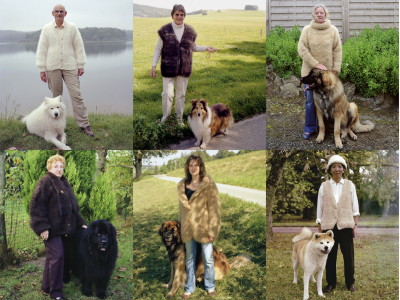 People who take warm sweaters, vests, coats and pose with their dogs. Although the color of clothes matches dog's coat finely, it should be that, too, these clothes are knitted with the yarn spun with dog's hair.

There may be many pet dogs who go home on cold weather in winter, hugging dogs and getting warm, but if you wear a sweater knitted with dog hair you seem to be hugged at any time by a dog, feelings It is likely to get warmer until.

Details are as below. The pictures of people wearing the following sweater or coat knitted with dog hair are photographersErwan FichouFrom his work "Dogwool" series.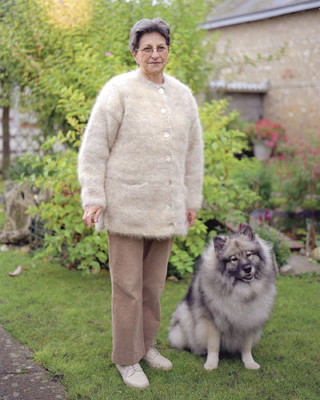 The nature of the wool depends on the type of dog, but overall it is warmer than woolAngolaIt is said that it will be finished in a soft touch like that.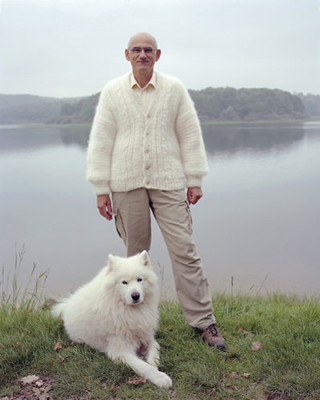 Shetland SheepdogA woman who wore the best of.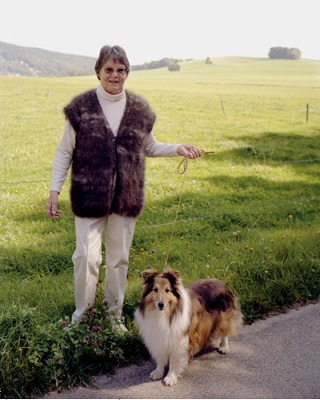 This isAkita dogIs it?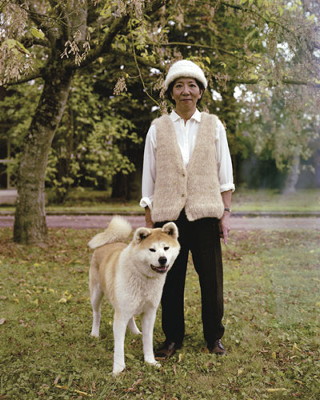 It is not necessary to mow hair with hair clippers etc, and it is possible to gather hair loss when brushing.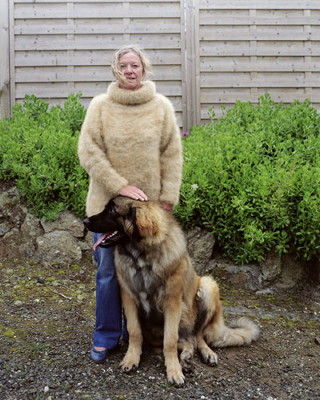 It seems that hair gathers as soon as there are two dogs.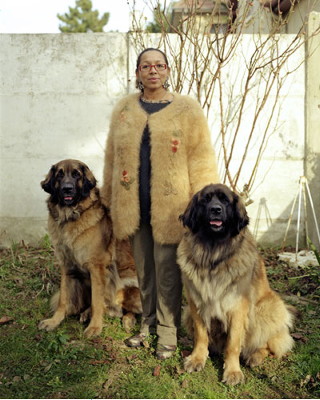 Double CourtThe dog is suitable for spinning yarn.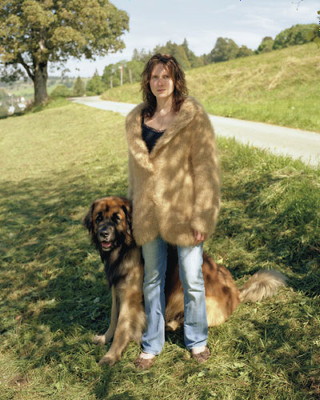 As an example of a breed of good yarnsCollieYaNewfoundland,Husky,Malamute,Great Pyrenees,Coovers,Chow Chow,Golden Retriever,Samoyed,Belgian Shepherd DogAnd others are mentioned.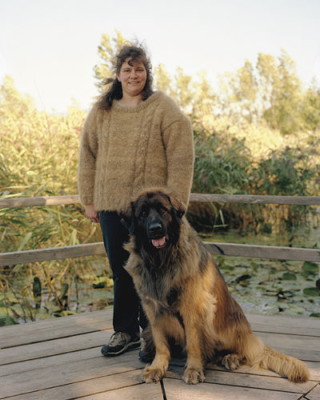 Thin fibers spread from the wool by washing, and it is said that a fluffy feel like mohair appears. Would not it be fun to take a walk in winter?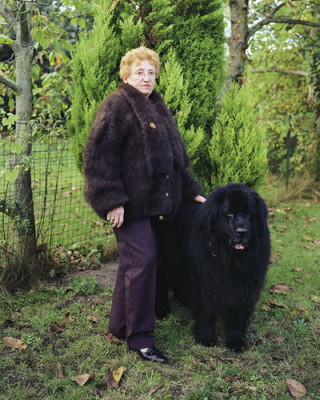 Spinning the hair of a dog is not what it began today, but in ArizonaAncient PuebloI heard that bands knitted with dog hair were found 1500 years ago. Many people would like to knit mufflers and sweaters by spinning their dog's hair with their own hands, how-to book of dog's hair knitting "Knitting with Dog Hair"And others are also published.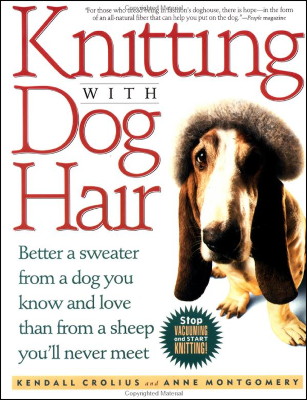 Also, although I have tried knitting challengingspinningFor someone who says that the hurdle is high, some people do the service of spinning yarn with dog hair collected by the owner and sent.

Knit writer living in IllinoisBetty Burian KirkS hands the yarn with 10 dollars (about 820 yen) per ounce (28.4 g) for dog hair collected by brushing and $ 20 per ounce (about 1640 yen) for cut dog hair It is.



In addition, the bristles of the fallen hair for brushing are suitable for making yarns, and in the case of cut hair it becomes coarse and tingling yarns, so we can knit rugs etc, but if you make it into clothes, brushing It seems that long and soft hair that is missing is preferable. As an indication of the amount of dog hair collected, the dog's hair of about 8 ounces (about 227 grams) is necessary if the hat is 4 ounces (about 113 grams) muffler.

Muffler woven by Collie and Golden Retriever's hair by Betty Burian Kirk.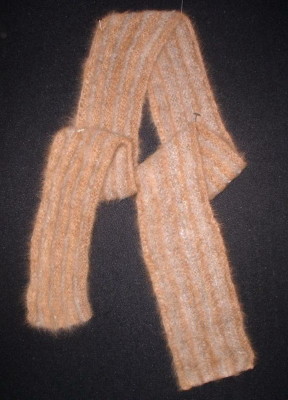 This isNova Scotia Duck Toring RetrieverHat worn with hair and muffler. It looks very soft.