SOFTBANK MOBILE launches large screen Android smart phone "HTC Desire HD SoftBank 001HT"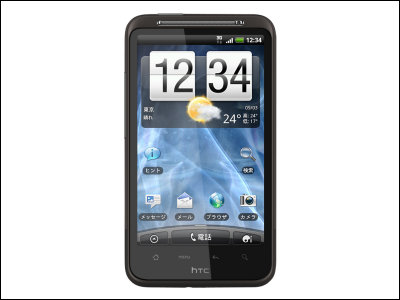 Android smartphone SOFTBANK MOBILE equipped large screen LCD "HTC Desire HD SoftBank 001HTIt has become clear that we will release.

It is a high-end model with high specifications, including a 4.3-inch large screen touch panel, which is unique in domestic smartphones.

※ SOFTBANK MOBILE made an official announcement so I added it

Details are as below.
(PDF file) "HTC Desire HD" equipped with the latest AndroidTM 2.2 appeared ~ Reservation acceptance started on October 15! ~
http://broadband.mb.softbank.jp/corporate/release/pdf/20101007_4j.pdf

According to SOFTBANK MOBILE 's press release, the company is to release HTC Desire HD SoftBank 001 HT (HTC Desire HD) equipped with the latest "Android 2.2" from the beginning of November 2010. The reservation reception starts from October 15 (Friday).

This is HTC Desire HD.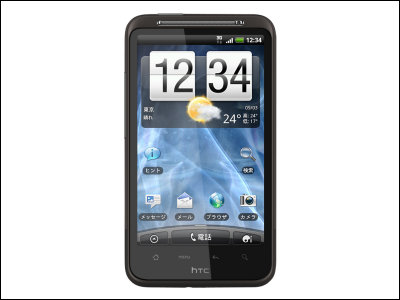 The back side.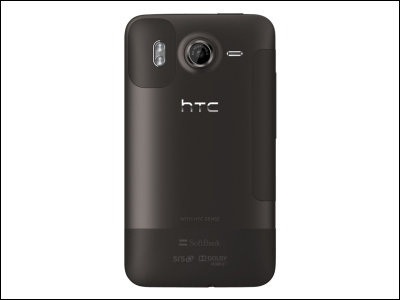 "HTC Desire HD" is equipped with the latest Android 2.2 and 1 GHz high-speed CPU "Snapdragon", not only can comfortably use applications and web browsing, but also offers the latest " With HTC Sense 2.0 installed, user interface more comfortable than ever.

In addition, it is equipped with a 4.3-inch wide VGA touch panel, an 8 million pixel camera that also supports shooting of high-definition movies. By supporting FLASH 10.1, you can use video distribution sites like YouTube and Ustream as well as personal computers. It also supports DLNA which makes it easy to enjoy moving pictures and pictures taken using the home network by using TV at home.

By the way, the above release was clarified by a story from the reader, and as of October 7, 15:48,SOFTBANK MOBILE Press Release PageAlthough it is not published, is it said that it was published in flying? The next report is awaited.

· 16:22 additional note
The official release from Softbank Mobile arrived at 16:19. The contents are the same as above.

HTC Desire HD with the latest Android 2.2 appears | SOFTBANK MOBILE Corp.
in Mobile, Posted by darkhorse_log