TV animation "Still town is going around" setting picture & scene cut introduction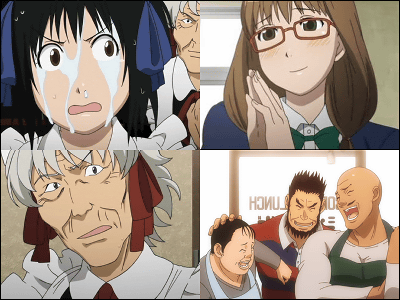 © Masato Ishiguro / Shonen Ginjitsu Inc. / Its Town Production Committee

A week already in October, already manyBroadcast of new animation started, There are also many people who are talented in viewing for recording.

From this evening "Still, the town is going roundThe broadcast will also start. Manga (serial number: Ishiguro Masumi) of Young King's Hours serial which became the original becameThe 13th Cultural Affairs Media Arts Festival Recommended works of the review committee of the manga departmentIn the animation, director Akiyuki Akiyuki Shaft X * who has been handling a number of popular anime was decided to work.

Please try inflating the image as it will introduce the setting picture as much as what animation it will eventually become.
Maid cafe tea side TV anime "Still towns are turning"
http://seaside.ponycanyon.co.jp/

TBS Animation · Official homepage that still goes around town

New animation list of autumn season broadcasting started - Still, the town is going round

The leading character · Arashiyama stepai (CV: Chiaki Komigawa) is a school girl who attends Otani High School. Although it is clumsy, it is positive, active, and curious, so once it moves it is also a trouble maker that often involves surroundings.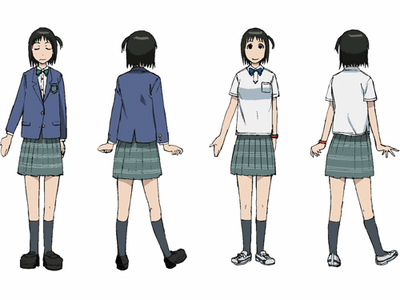 The story of the story is to make a byte with a maid cafe seaside in translation.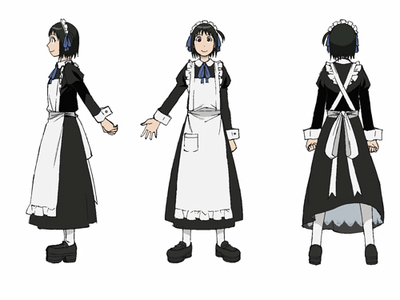 A quite expressive storytell. There are many facial expressions here, but the facial expression changes considerably around the time.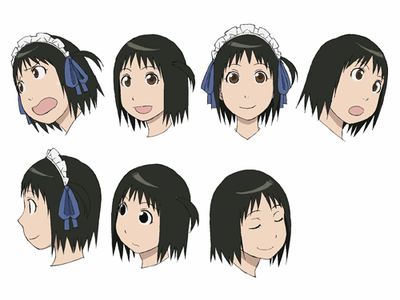 Tempo's classmate Toshiko Tatsuno (CV: Yuki Aki). Known as Tatsun. She is solid enough to recognize himself, high school girl who is spiritual and spiritual.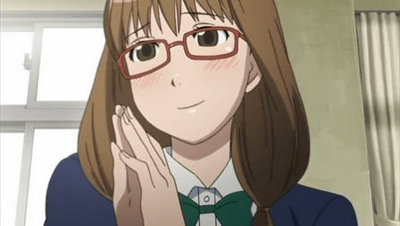 Only love is gaudy, so that the unrequited opponent's broad chapter was a chef seaside regular, so I decided to make a byte as maid 2. Of course, its abilities are also demonstrated to its fullest extent.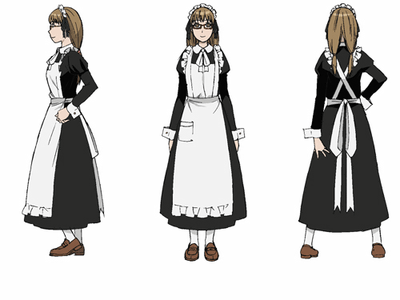 The pedigree is blurred and the tattoo is stuck. They are nice combi.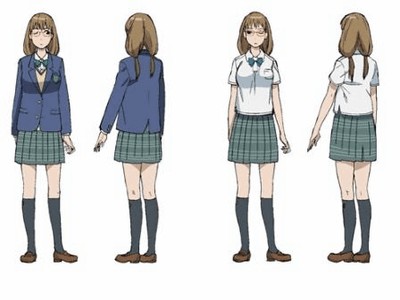 Maid cafe tea ceremony master and maid manager, Ishibaki Uki (CV: Takahiro Sakurai). The mouth is pretty bad with doing quite a rugged character, and the reason why the ordinary coffee shop was refurbished to a maid cafe is "because it is popular."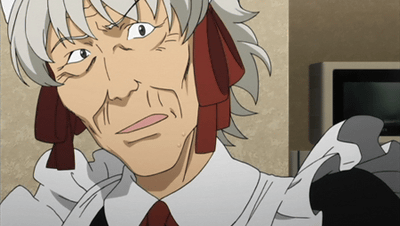 The chance of a byte byte was a word of uki, but I am burning a free-ficking thai. I also notice how male voice actor Takahiro Sakurai plays an old woman, also acting.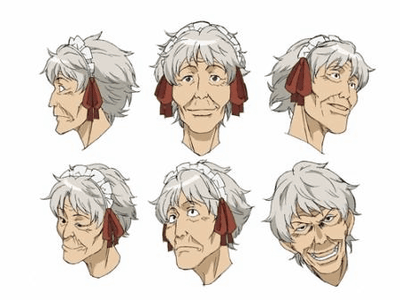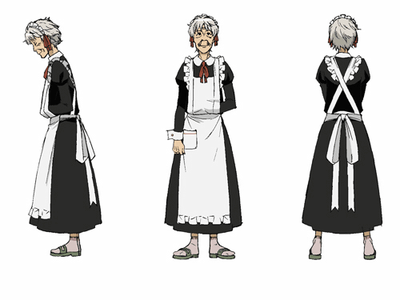 Yoster brother, Takeshi Arashiyama (CV: Mutoshi Tamura). Because I've seen the image of the pedigree, I have a solid character and I'm calming down.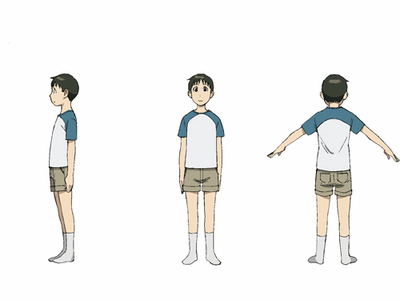 Yoster sister, Yotako Arashiyama (CV: Sendai Eli). It is totally on the rise, but personality is selfish, selfish, like what you like, it may be similar to a pedigree.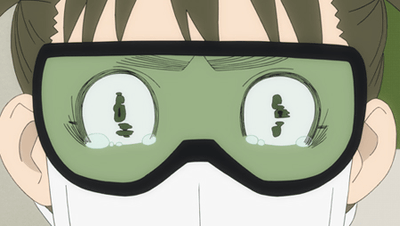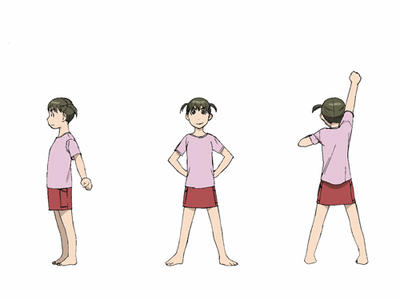 Josephine (CV: Miyuki Miyuu) kept at the Arashiyama family. It looks like a tanuki, but it is a dog. It seems that he thinks that the ranking as a member of the family is above the father / step.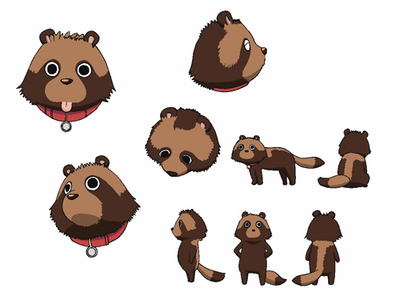 A classmate of Oota and Tatsun, Hiroaki Sanada (CV: Irene Freedom). He is the son of a fresh fish store in the Maruko shopping district, and is also a childhood friend of the stamina. Although it looks like a serious young man, I am keenly keenly aware of the pedigree, and it is slightly broken when I am thinking about the pedigree.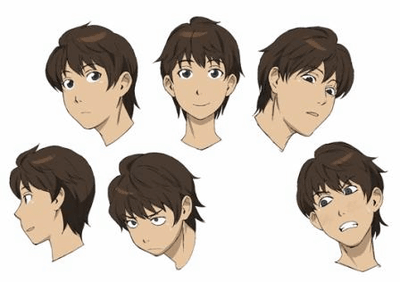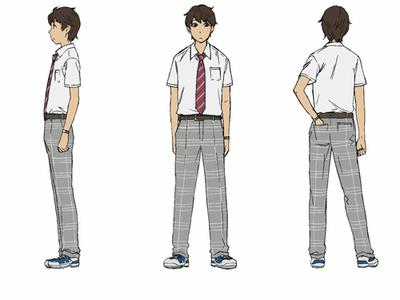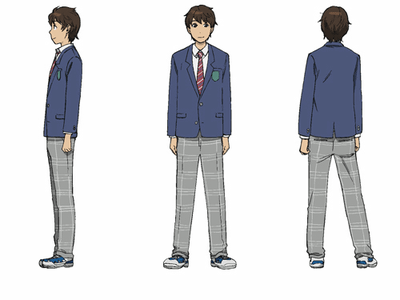 Haruhide Norikibara (CV: Ryoko Shiraishi) with walking birds of the same grade. Tatun is from the same junior high school and was once called "death god" as a twin ace in the table tennis club. I belong to table tennis club even in high school.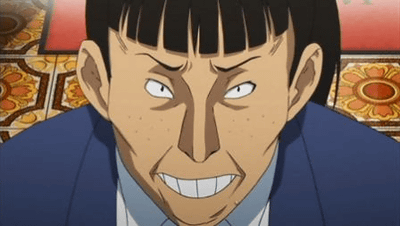 It looks quite punchy, but the personality is mild and the type liked by children.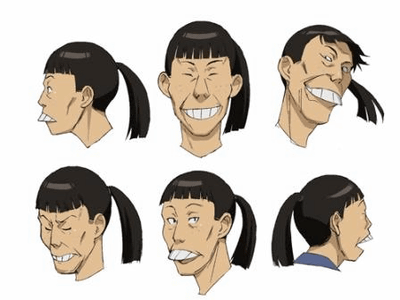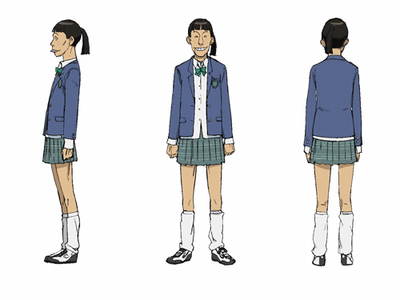 Mathematical teacher Mr. Norihiko Moriuchi (CV: Tomokazu Sugita) at the teacher of Tottsu and Tatsun. It is a hot-blooded man who struggles to steadily tackle mathematics for walking birds who are often supplemented with mathematics, but on the contrary, due to the pedigree, it hurts the stomach and accumulates anger.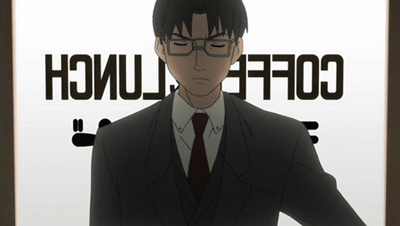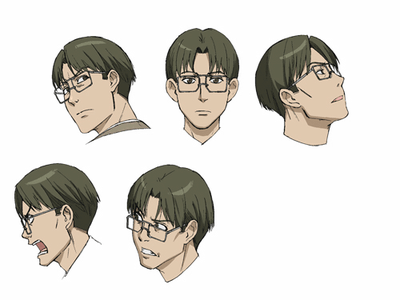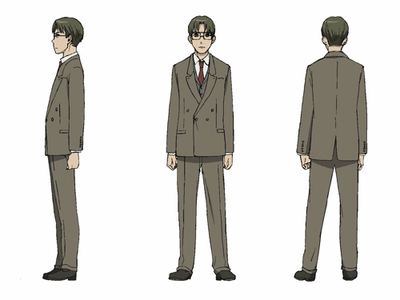 Maruko shopping district old man 3 Bacon Trio.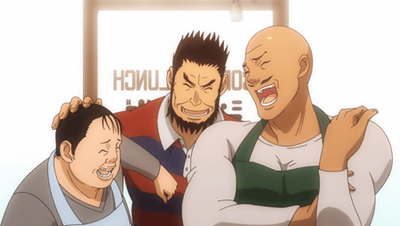 The owner of the grocery store "Eight hundred chrysanthemums", the leader of 3 Bakatrio, Takanori Kikuchi (CV: Kimiko Prop.). It looks awesome as it looks but it has a cheerful character but it seems weak for the stauna, and it has been well priced.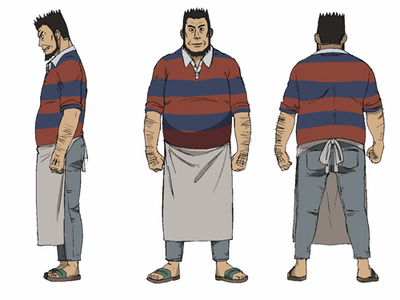 Yuji Sanada (CV: Takaya Kuroda) who is a father of Hiroshi and runs a fish store "Fish fish". I live by two people with Hiroshi lost my wife. Character that says one clearly.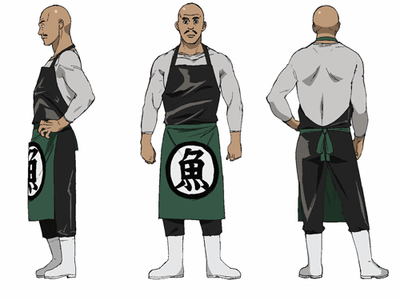 Kanae Arai (CV: Toshiharu Sakurai), a cleaning shop. 3 Baccaratio was a relationship since I was a student, from that time it seems to be a cowardly position. The nickname is "Kobu He". I often listen to the trust of the storytob.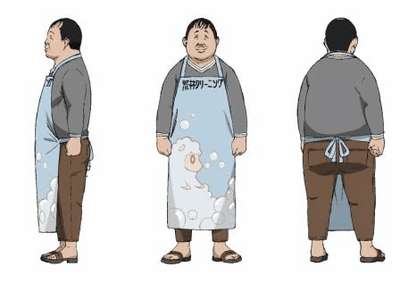 A police officer under the Maruko shopping street, Shunso Matsuda (CV: Shigeru Chiba). I often skirmish with a dog monkey with a storytobo, sometimes I threaten to throw a gun and sometime I am expecting that the day will come to arrest the pedigree someday.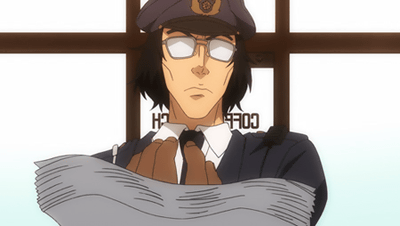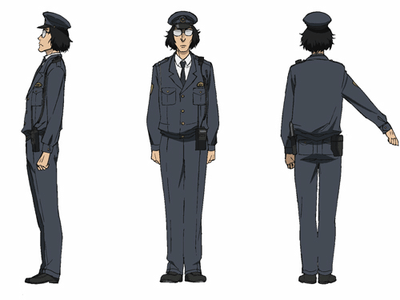 Although it has not appeared in the above, there is also a figure of Navy Senpai (Navy Futaba, CV: Rika Yazawa) in Key Visual. It belongs to the table tennis club as well as Chunchee, and seems to be compatible with the pedigree.



Broadcasting starts from Tuesday, Tuesday, October 7th (Thursday) at 25:55. Besides this, at Sun TV, from October 14th (Thursday) at 26:10, from CBC on October 21st (Thursday) at 26:30, RKK from October 24th (Sunday) at 25:50, with BS-TBS It will start from November 6 (Saturday) at 25 o'clock.

◆ Staff
Original: Ishiguro Masao (Shonen Ginjitsu / Monthly "Young King's Hours" series)
Overall Director: Akiyuki Shinbuchi
Series composition: Katsuhiko Takayama
Deputy Director: Shuzo Ryūga
Character design · General drawing director: Hiroaki Yamamura
Art Director: Toshihiro Iijima
Art setting: Tokutoshi Kobayashi
Color design: Hitoshi Hibino
Visual effect: Sakai group
Director of Photography: Rei Egami
Edit: Sekihiko Seki
Acoustic director: Toshiki Kameyama
Acoustic Production: Groove
Animation Production: Shaft

OP theme: Maaya Sakamoto "DOWN TOWN"
ED Theme: Maize "Mays Up!"
Music: ROUND TABLE
Music production: FlyingDog

© Masato Ishiguro / Shonen Ginjitsu Inc. / Its Town Production Committee