Lightweight "GALAXY Tab" haste photo review for women to have with one hand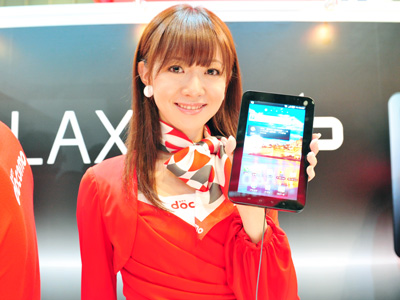 NTT DoCoMo's high-end Android smartphone "Galaxy S"In the form of simultaneous announcement, the real machine of "GALAXY Tab" is "CEATEC JAPAN 2010"Because it was exhibited at the docomo booth in the venue, we first put the figure in the picture.

In addition to 3G communication function, IEEE802.11n compatible wireless LAN, Bluetooth 3.0 etc. are equipped, "It is lighter and more compact than the iPad but realizes high specificationsI like the impression.

Pictures of each part of "GALAXY Tab" are as follows. This is the "GALAXY Tab" body. It adopts a 7-inch (1024 × 600) liquid crystal display, and the display is quite vivid.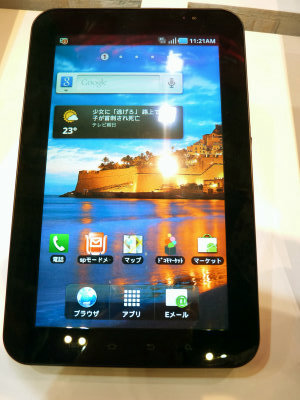 Main features of "GALAXY Tab". I realized the thinness of about 12 mm and the lightness of about 390 g, and it was designed to assume having one hand. In addition, the mail address that was used in i mode when changing the model can also be used "sp mode" is also supported, including deco-mail correspondence, etc. Functions around the mail are very conscious of so-called "GARAKE" It covers.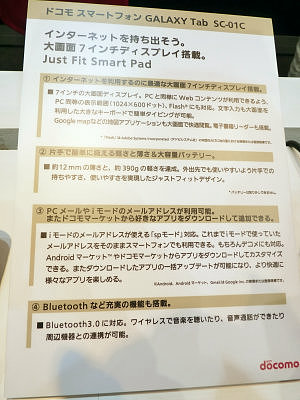 Just below the LCD, there is a button that hits the home button and the browser's "back".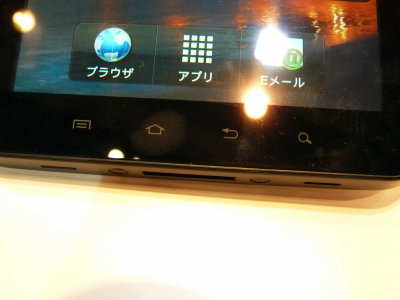 The right side is the slot of the SIM card and the microSD, the volume switch and the shutter button are arranged.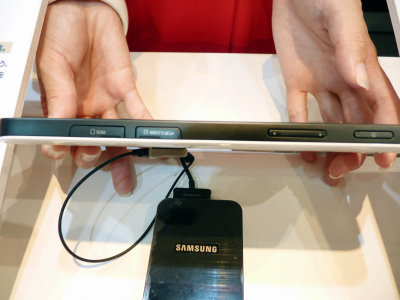 Only the microphone on the left side.



3.5mm earphone jack on top of the main unit.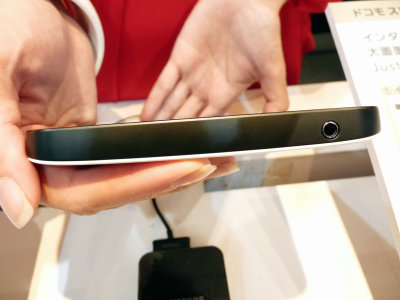 Charger connector and speaker at the bottom of the main unit.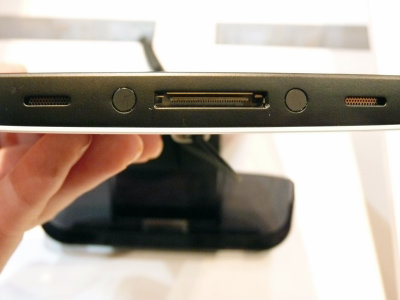 Also equipped with a call function, the dial screen looks like this.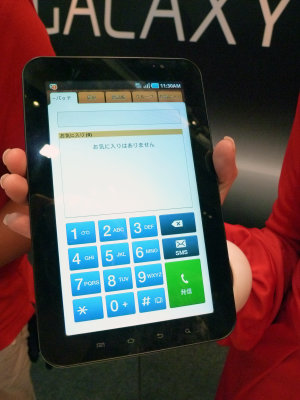 "SNS browser" which was arranged on the home screen. It seems that you can set up Twitter accounts and so on.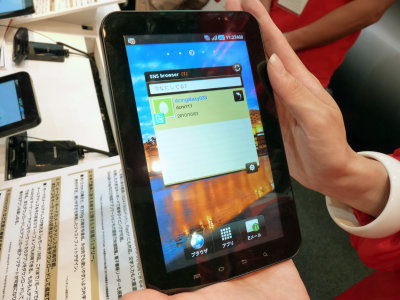 Details of "GALAXY Tab" can be seen from the following.

GALAXY Tab SC-01C | Products | NTT DoCoMo