Au first Android smartphone "IS 01" haste photo review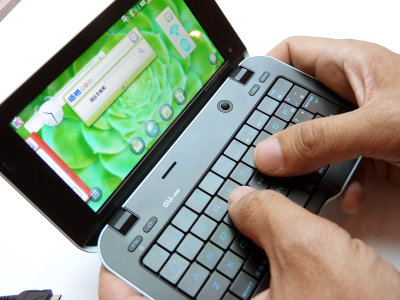 KDDI's new product launch today held, Au first Android smartphone "IS 01"Was announced.

"IS 01" is exactly a product belonging to the category called "smart book" located between the netbook and the smart phone, adopting a folding body like a very small laptop computer and a QWERTY keyboard, in addition to 960 × It is a high-end terminal equipped with 480 full wide VGA ++ liquid crystal, 1 GHz Snapdragon processor, 5.27 million pixel autofocus compatible camera and so on.

Also, it is compatible with the popular application "Sekai camera" for the first time on Android smartphone.

Details are as below.
This is au's first Android smartphone "IS01". Sharp made a smartphone such as "W - ZERO 3" series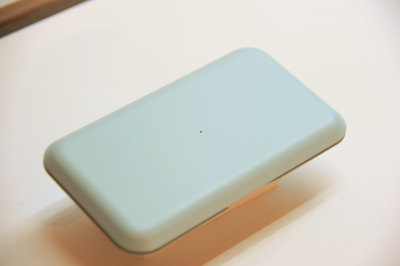 It adopts a somewhat rounded body that is familiar to the hands. It is the product designer who worked on Infobar, Mr. Naoto Fukasawa.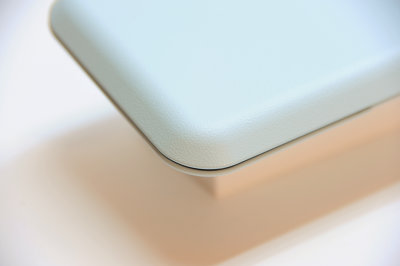 On the bottom is equipped with a 5.27 million pixel camera for autofocus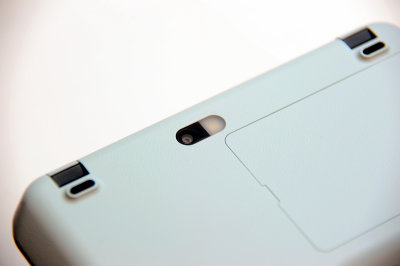 It was opened. We adopt full-wide VGA ++ (960 × 480) mobile ASV liquid crystal of about 5.0 inches corresponding to multi-touch on the display.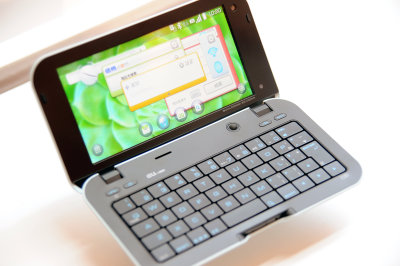 Utilizing the company's "NetWalker" reflections, I adopt a pantograph graphic keyboard that emphasizes touch feeling.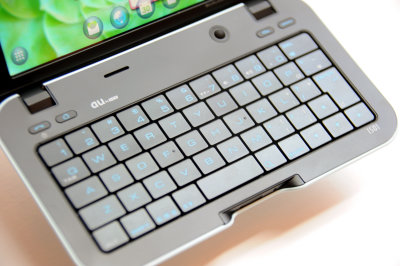 I held it by hand.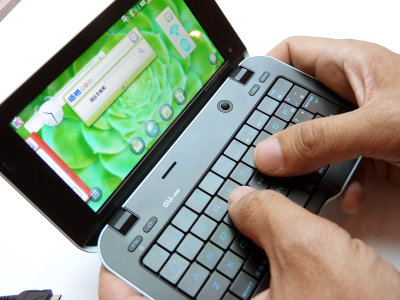 Also supports one-segment broadcasting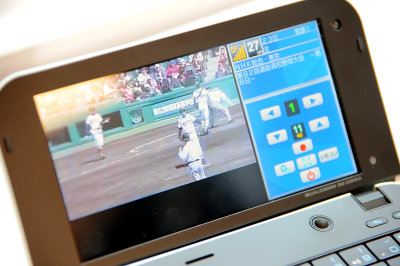 Full screen display is also available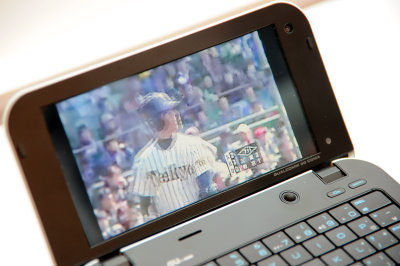 Use microUSB cable for connection with PC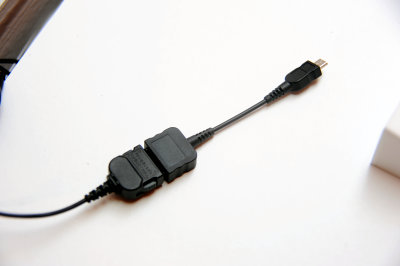 "IS 01" is a major feature of customization for Japan.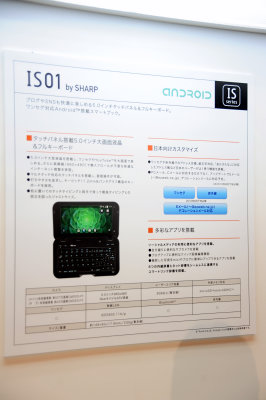 MicroUSB port and microSD card slot are stored.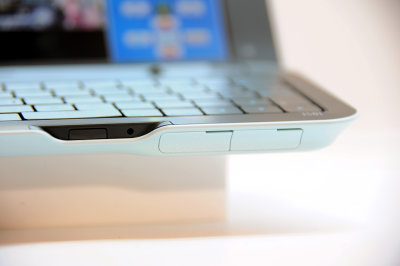 There are 2 types of color variation, LIGHT BLUE and BLACK



I got a woman of a companion to have it.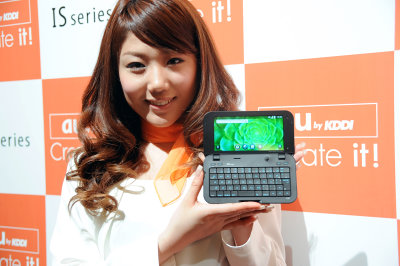 Of course you can watch YouTube. The version of Android is 1.6, and it corresponds to sending and receiving of mail using the e-mail address of "@ ezweb.ne.jp" after August.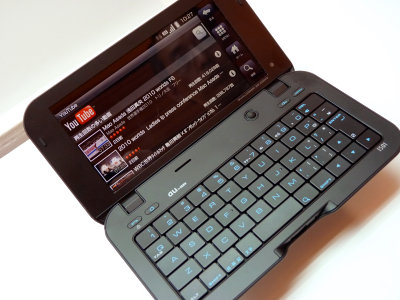 Although it is the main specification of "IS01", it is 960 × 480 full wide VGA ++ liquid crystal, 1 GHz Snapdragon processor, 5.27 million auto focus support camera, IEEE 802.11 b / g compatible wireless LAN, GPS, One Seg, Bluetooth It is a model with 2.1 + EDR etc.

Official site of the IS series is from the following.

IS series
http://au-is.jp/

· Next article
At last the realization of ZAURUS and NetWalker realized, various auction movies of au's first Android smartphone "IS 01" Various - GIGAZINE

Full keyboard and large screen organic EL loading, introduces au's high-end Windows smartphone "IS02" in the movie - GIGAZINE