The world's thinnest body of only 7.7 mm, NEC Casio's first Android smartphone "MEDIAS (N-04C)" Super fast photo review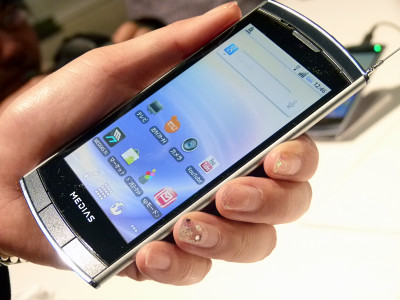 NTT DoCoMo is doing today "New Model Presentation Spring 2011 Spring"NEC Casio's first Android smartphone announced"MEDIASWe will deliver super quick photography review of "

"Xperia arc"It is 1 mm thinner than 7.7 mm ultra-thin body and 105 grams ultra-lightweight, as well as a model with a 4.0-inch large screen display and a 1.1-second shooting interval camera.

Details are as below.
This is "MEDIAS". There are two types of coloring.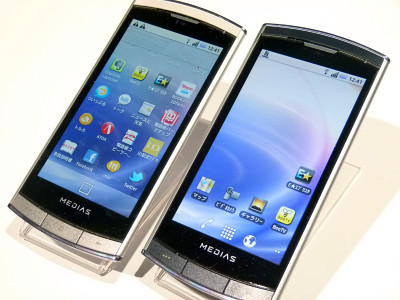 back. A 5 million pixel camera is carried.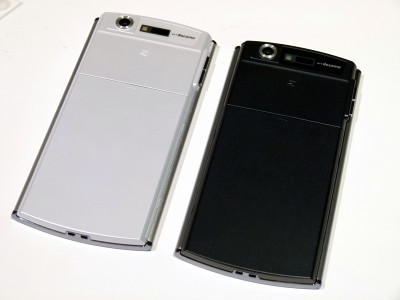 Left side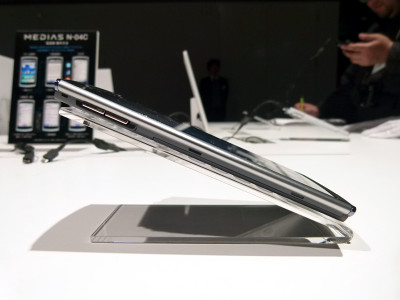 right side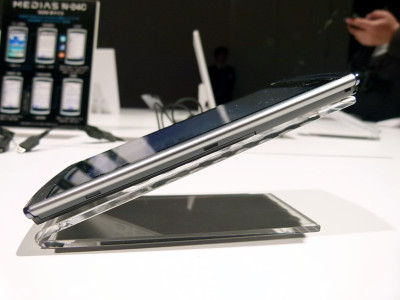 MicroUSB connector on the top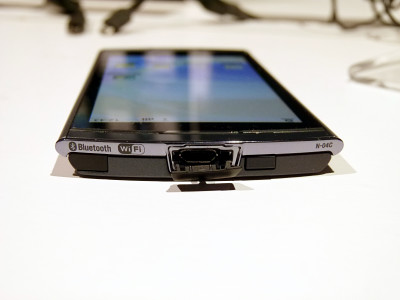 Bottom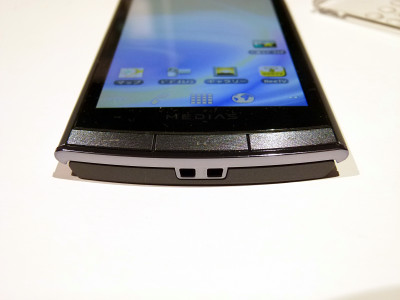 Battery capacity is 1230 mAh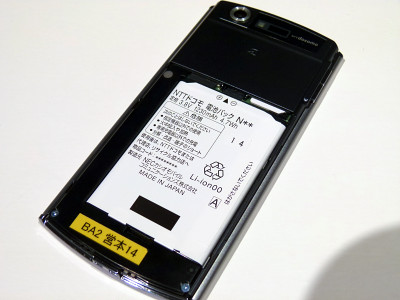 By aligning with the microUSB connector you can see the thinness well.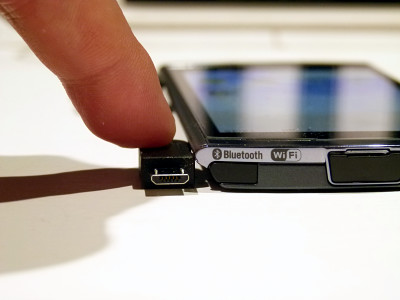 One Seg Antenna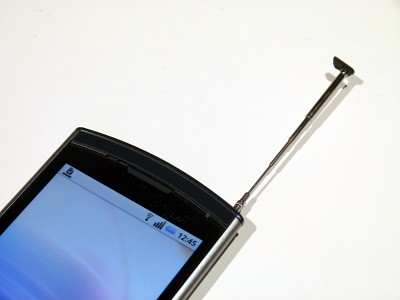 Approximately 4.0 inch full wide VGA (480 x 854) is installed. Adopting gorilla glass with excellent rigidity for display. The adopted CPU is QUALCOMM's second generation Snapdragon "MSM 7230 (800 MHz)".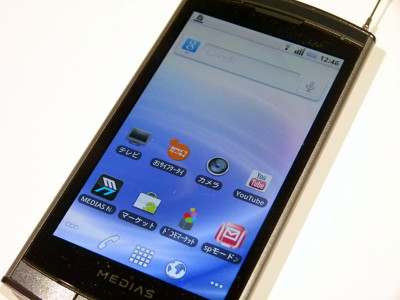 Even if a woman actually holds it, you can see that it is very thin.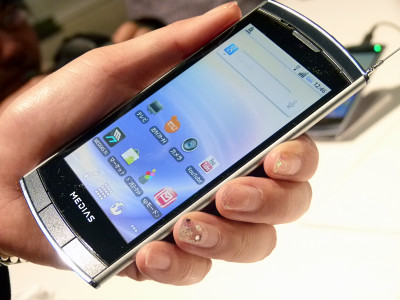 On March 15 release, OS version at the time of release is Android 2.2. We are planning an update to Android 2.3 around the summer.

2011 NEW MODEL | NTT DoCoMo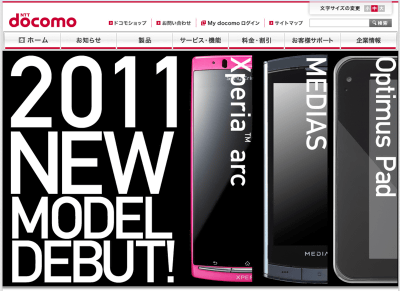 · Continued

World's thinnest smart phone "MEDIAS" movie review, a model that restrained the basic by millet movement