A photograph disassembling the fourth generation "iPod touch" equipped with a camera and high-resolution liquid crystal is released and compared with the iPhone 4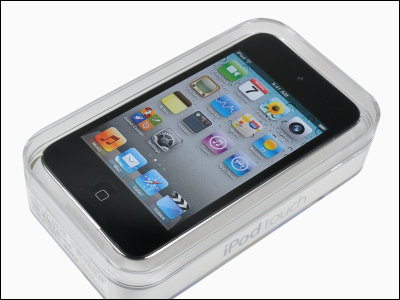 On September 2nd of Japan time, we installed a display with the same resolution as iPhone 4, front and rear cameras, etc., and also corresponded to "FaceTime" video phone using wireless LAN,Apple announced the 4 th generation "iPod touch" that realized high performanceBut, I got a picture that was broken down and released.

Even if you order on Apple's official pageNew iPod touch which is said to take two to three weeks to shipBut, what is going on inside? Comparison with iPhone 4 etc is also published.

Details are as below.
IPod Touch 4th Generation Teardown - iFixit

Place the iPod touch (left) of the previous model and the new iPod touch (right) side by side.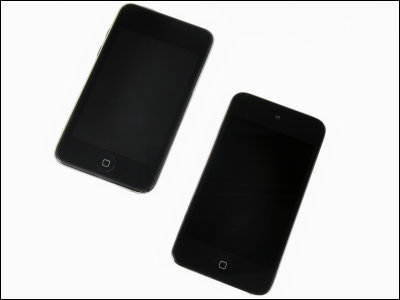 The place where the camera was newly installed is a big feature.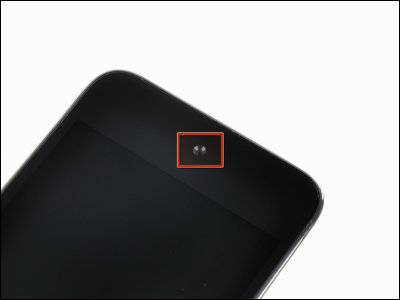 Also equipped with microphone for videophone. The noise canceling function adopted in the microphone of iPhone 4 is not installed.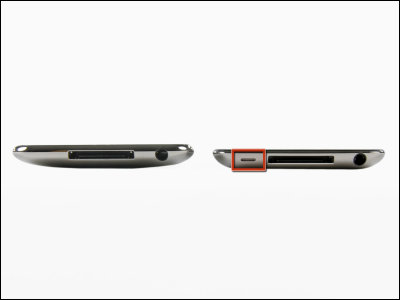 For decomposition, the adhesive is melted by heat.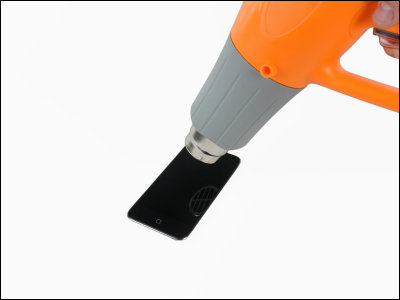 When opened it is like this.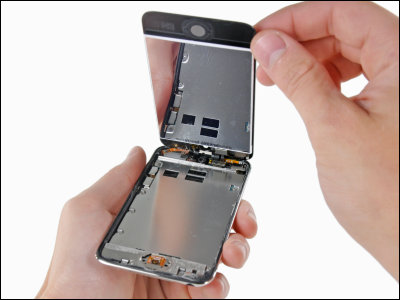 Liquid crystal unit. The size is 3.5 inches and the resolution is 960 x 640.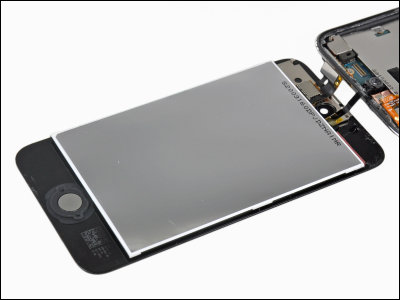 Next, use a screwdriver to remove the screw.



I saw the board etc when the screw was removed.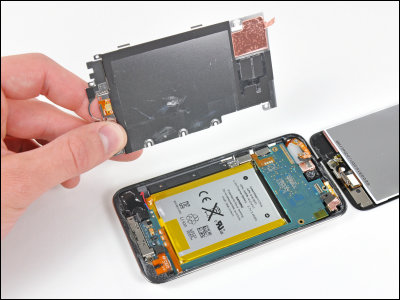 Battery in the center. The lithium polymer rechargeable battery is adopted, and the specifications are 3.7 V and 3.44 Whr.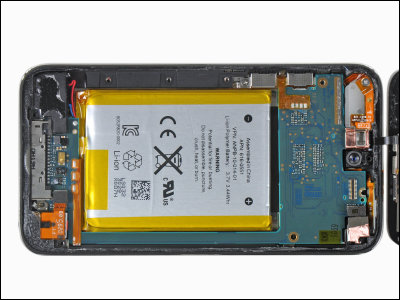 Remove the screw at the bottom.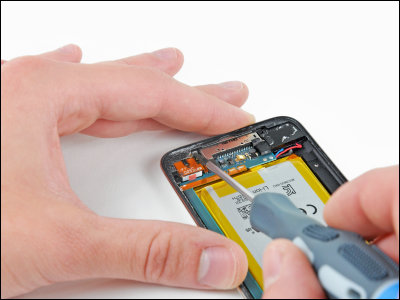 This is the earphone jack. I have Foxconn logo which I am manufacturing manufacturing from Apple.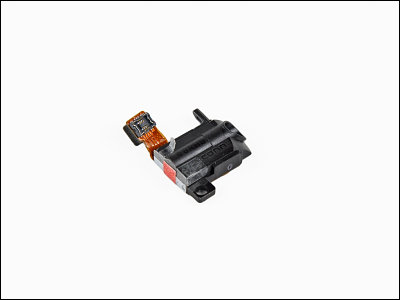 Remove the board this time.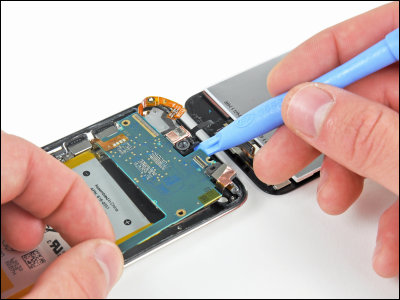 Be careful as there are screws on the bottom.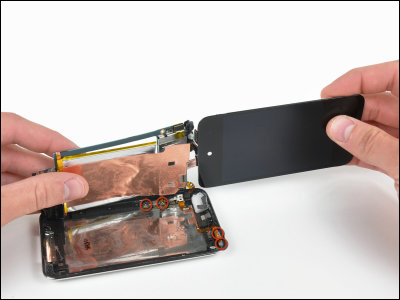 Display unit.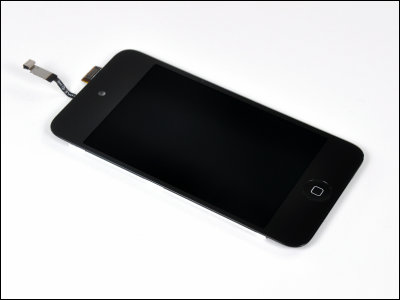 I compared the display of the iPhone 4 (top) and the new iPod touch (bottom) display with the same one and compared it. IPhone 4 adopts IPS liquid crystal with a wide viewing angle, but the viewing angle of the liquid crystal of the new type iPod touch is not very wide.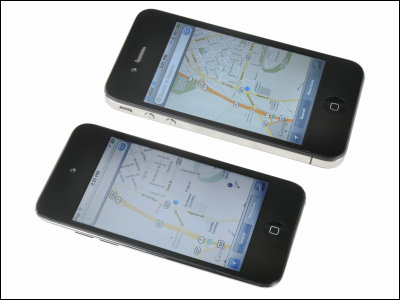 This is the front camera. The size is 4.9 mm square, the thickness is only 2.5 mm.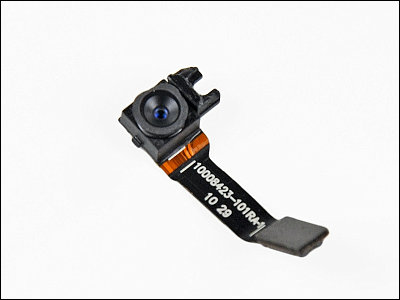 Rear camera. As with the front one, it has lower resolution than iPhone 4's, and there is no auto focus.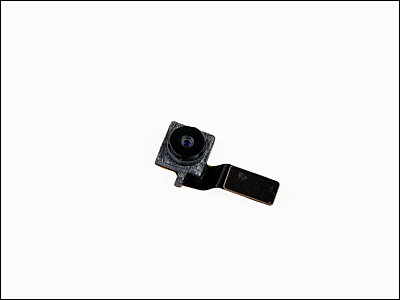 When each part is arranged, it becomes like this.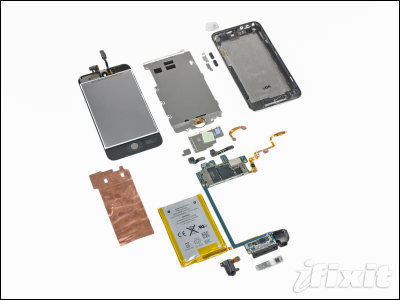 Although it seems that it is a spec near iPhone 4, it seems that the part which was downgraded in some places is used, but if you think as a music player to the last, the potential of the new iPod touch is not very high Cow.