Photograph that seems to be the next generation iPhone leaked out, inexpensive entry model also appeared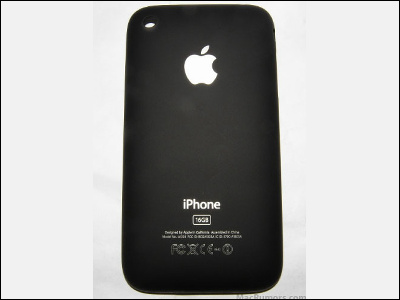 Apple's mobile phone "iPhone 3G" which was released on July 11th last year, but it became clear that its next-generation model and spill image leaked out.

In addition, there seems to be a possibility that an inexpensive entry model will appear as the next generation model is released.

Details are as follows.
Leaked Photos of Next Generation iPhone? - Mac Rumors

According to this article, it seems that the next model of the iPhone to which the model number "A1303" was assigned and the image of spirit flowed out.

This is the picture. Apparently it looks like a cover on the back.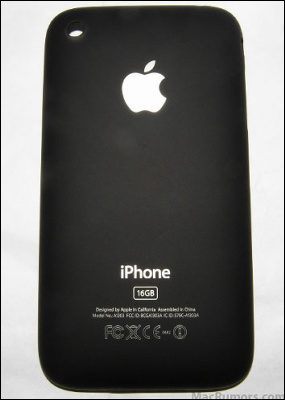 The model number is "A1303".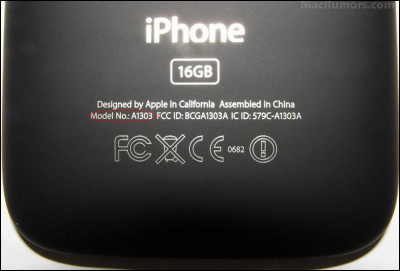 The back side of the cover. The first iPhone used metallic material on the back, but it seems that the next model is to use plastic like the current model.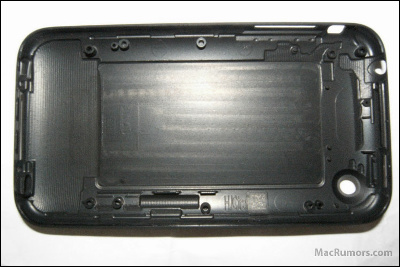 According to the following article, it is expected that a new iPhone equipped with a movie shooting function and a high-resolution 3.5-inch touch screen of up to 720 × 480 will be released in June or July, In addition to the 32GB model of 299 dollars (about 27,500 yen) in addition to the 16GB model of about 13,800 yen), as the entry model iPhone of the 8GB model which supported the communication method of the 2nd generation mobile phone without GPS is 99 Canadian Royal Bank analyst predicts it will be released in the dollar (about 9100 yen).

AppleInsider | Firm reiterates claims of entry-level iPhone this spring