102 men and women naked on a roller coaster and updated the world record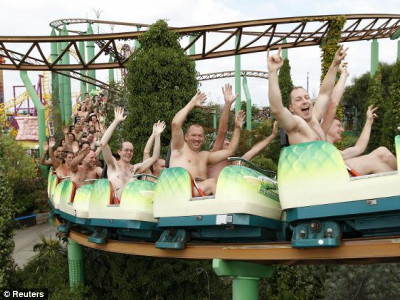 charityfor,To improve the air in the workplaceAlthough it is British person who has impression that it removes with group by reason like putting something, etc. the other dayEssexSouthend-on-SeaA lot of men and women gathered from various parts of the UK to an amusement park in, and they took off the clothes and took a roller coaster.

This is a support fund for breast cancer patients at Southend HospitalBosom PalsIt was a charity event for the event, 102 men and women, which far exceeded 32 world record of "naked roller coaster" made in 2004, participated and updated the world record.

Details are as below.From bare knuckle to bare everything: 102 thrillseekers strip off to break the naked rollercoaster world record | Mail Online

People who tried to challenge the world record boarded the Southend Pleasure Park roller coaster "Green Scream".




It seems like a coaster that shaped a green dinosaur.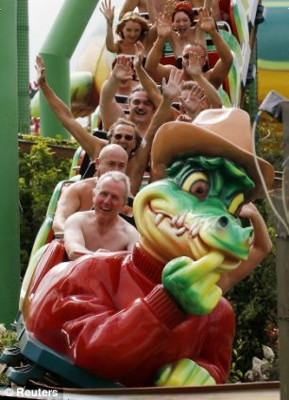 It seems to be only men at first glance, but there are also women's participants if you look closely. It seems that everyone is having fun instead of having a chance to ride a roller coaster as it becomes an adult.



As for charity for breast cancer, it seems that the people who gathered were centered mainly on experienced breast cancer and their families. At the event, a donation of 22,000 pounds (about 3 million yen) gathered.



In addition, because 102 people could not ride a roller coaster at the same time, "naked roller coaster" operates three times, and the number of people who got three times was 102 people. By the way, the world record of the number of people riding a roller coaster at the same time naked so far, in 2004 again in the UK ·StaffordshireofAlton TowersI was set up at an amusement parkRecord as 32 peopleIt seems that it was, the record this time more than three times that may not be broken for the time being.

By the way, you can see another picture of this event from the following link, but you may need attention when looking at work etc etc.

The big stripper | The Sun | News
in Note, Posted by darkhorse_log